PC Specialist Inferno V-3K Gaming laptop: Specifications, price, reviews and competitors

PC Specialist unveiled their 11.6 inch laptop named as Inferno V-3K with powerful graphics chip and decent battery life. This post covers specs, price and reviews for this gaming notebook PC.


PC Specialist Inferno V-3K :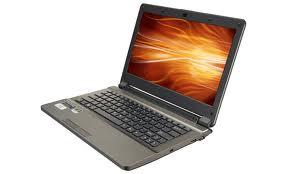 Gaming gadgets have remained the most demanding devices in market from ever and no doubt, large number of gaming devices already available in market from topmost computer manufacturers. There are also some computer and laptop manufacturers who are diverting to gaming business and enabling their device for gaming with amazing performance.

PC Specialist, one of such computer makers, also sharing their Windows 8 plans with launching their new gaming laptop in computer market. This is the first gaming laptop from PC specialist that is claimed to attract customers with its amazing graphics performance as well as long battery backup ability. The device owns a very powerful graphics card and very small chassis and lower noisy behavior.


Specifications and reviews

The PC Specialist machine will come with a compact body of 37 x 287 x 207mm size and it is highly portable device with its light 1.8 kg weight. It features 11.6 inch display with 1, 366 x 768 pixels of standard screen resolution and it holds an Nvidia GeForce GT 650M graphics video memory with 2 gigabyte. This chip is claimed to pass many dirt showdown benchmarks effortlessly with average of 57.2 fps hence, can be expected to provide an ultimate gaming performance to customers.

The device is powered up by an Intel's Core i5-3210M processor running at 2.5GHz as well as 8GB of RAM. It also has an internal storage capacity of 120GB but there will be no optical drive on this machine. The Windows 8 laptops also has a chiclet-style keyboard, plastic matt interior and slightly textured rubber wrist rest as well as nice keys and touchpad that giving good response while pinching the screen for zooming in on any web page. Besides this, the touchpad also supports multi-touch gestures. But its drivers do not support Windows 8 shortcuts that can be somewhat disappointing for users such as Swiping from right to left for switching windows or pulling up charms bar.

Also Check Out: Dell's Alienware 14 - One of best gaming laptop

The device shows a long battery backup of up to 5 hours and 11 minutes also has multiple connectivity ports like Bluetooth, 3 USB ports, 1 x 10/100 wired network ports, 2 USB 3.0 ports, wireless networking support 802.11n and a microphone with headphone. It also supports many types of memory cards like MMC, RS-MMC, SD, xD, microSD, MemoryStick, MemoryStick PRO as well as MemoryStick PRO Duo.


Pricing :

This is a powerful and sturdy gaming laptop that will be priced at £638.


Other Gaming laptops in market

Out of many gaming laptops that are already available in market, Dell Alienware M11XR3 seems to be tough competitor of Inferno V-3K. M11XR3 gaming device that features an 11.6 inch LED backlit glossy display as well as supports 720p video and also having 1, 366 x 768 pixels of native resolutions. Dell set the price of this gaming machine at $1, 499.

Another 17.3 inches Full HD Windows 8 gaming machine GT70 from MSI comes up with amazing technologies like Exclusive TDE, Killer Gaming, Exclusive Cooler Boost as well as tessellation technology and gives an enhanced gaming experience to its users. This gaming machine from MSI will be cost around $1, 349.

And finally, G75VW Windows 7 laptop from Asus is another gaming device featuring 17.3 inch Full HD 3D display with 8 cell Li-ion batteries as well as inbuilt higher definition webcam. This ultimate gaming machine with Quad-core processor and upgradeable operating system to Windows 8 will be priced at $1, 736 or Rs. 1, 39, 999.