Best tips-tricks and Strategy Guide for Call of Duty Black Ops Online Multiplayer Mode

Do you want to become a better player in Call of Duty : Black Ops Multiplayer mode? Then just read these weapon strategies for CoD Black Ops Multiplayer and contribute alot to your Deathmatch team.


As I play more and more Call of Duty Black Ops / Modern Warfare 2, I see many players who seem incapable of posting positive Kill/Death ratios. While not everyone can be good at this frantic multiplayer action series, most of us could stand to get a little better.

Earlier I had posted a Strategy Guide on Call of Duty Black Ops Zombies mode. This time lets learn some tips and tricks for original Call of Duty Black Ops Multiplayer mode.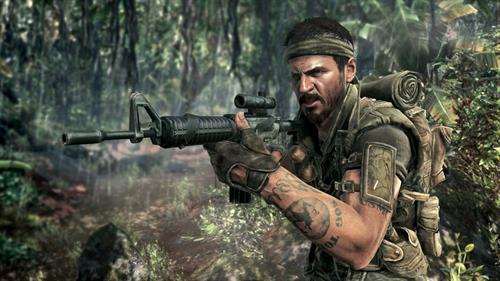 Learn the Maps

Too many players run around the map without knowing where they are. There may be a hill ahead with an opening at the top where people are ripe for the shooting, and players will inevitably run out into the open and get shot. Clearly this is not smart gameplay and can be easily avoided. The simple solution is to not run into open areas; however, it is not as simple as that. There are two ways to get to know the maps better. The first is to play and observe where people typically go, this takes practice and some low scoring games. The other option is to look at online heat maps, maps that show where the most common foot traffic is during gameplay. Each option takes time, so don' t get frustrated at the beginning.


Know the Guns

Are you going to sit and shoot enemies across the map? Well then the AK-74u sub-machine gun probably won't cut it. You will want to explore your shotguns, their range, power, look, and feel are just some areas you will want to get a feeling for. Are you too impatient to snipe? Then you may want that AK-74u back so that you can hip fire or spray more bullets. Here is a general reference point to use when choosing your gun; sub-machine guns and shotguns are short range, assault rifles and light-machine guns are medium range, and sniper rifles are obviously meant for long range (quick-scopers not included).


Perks Are Your Friend

Whether you like running fast, shooting less, or having near infinite bullets each perk has, well, its own perk. You can use three perks on each custom slot, and at the beginning of the game you get five slots to customize. Make sure you pick perks that compliment each other, like the commando/lightweight combo. Know what gun you are using, if you are sniping the better hip fire perk may not be your best bet (unless you have leveled it to pro ranking). Consider looking online for the best player's favorite layout (they are the best players for a reason).


When in Doubt, Use Grenade

Just run up to knife someone and miss? Don't worry you still have a chance, just whip out your grenade and throw it towards where the other player went. Grenades also serve many other purposes. Throw your special grenades into an area where a supposed enemy has hidden and flush him out. Or use a flash bang for a shock and awe operation around a corner. You can also estimate the general area where the other team starts and pick off a couple people at the very beginning. If you get really cocky, pull out the throwing knife and see what damage you can do with that (experienced players only).

These are just a few tips that could help you become a better player, and really the best way to get better at something is to practice. The old saying goes that practice makes perfect, so get out there and earn those ranks.

If you like this article, then do share it on Twitter and Facebook.

Read Where can Call of Duty 2015 improve