Best Free and Paid Arcade Games for Windows 8

Running Windows 8 OS and want some nice games from Arcade niche? Read our article for the best paid and free games from the Arcade niche, know their highlights and see what them made so famous to feature in our top 5 list.


Windows 8 is experiencing an amazing growth of its app market and one of the major areas which is seeing a large growth is games. Both free and paid Windows 8 games are showing an increase in their presence on the app market. Arcade games are one of those games which give you chance to test your skills on arcade gaming instruments like the spin wheel. These mostly have a gameplay and a related arcade aspect. Let's read in detail about the 5 best Arcade games right now on Windows 8 app market.


Ultraviolet Dawn


This is a great arcade game that is much entertaining with lots of features included within. The game 'Ultraviolet Dawn' is a space-shooter/trading game with an excellent gameplay featuring an open universe. Ultraviolet Dawn also features more and more to explore over 1000 stars. There is no rules for you in this game, the gameplay is entirely up to you and you can play it in your way. There are many features that includes lots of different ships to pilot, fantastic weapon system, various difficulty levels and much more. The most impressive feature in Ultraviolet Dawn is that you can hire other teammates asking for help. There are also upgradeable options for various in-game objects like ship equipment system, weapon systems etc. The graphics within the game along with background details will make you addicted towards this game. Download the game and look for more impressive features waiting for you to explore.


Slash Monsters

Slash Monsters is a thrilling adventurous game for your Windows 8. This game comes with an addictive undersea gameplay along with nice set of controls using either touch or mouse. There is also a lot of sea monsters coming towards you. You will have to stay away from those coming to attack you by use of your fingers or mouse. But as you walk through the game far inside, you will find more monsters which will be hard for you to beat. Slash Monsters also features a wonderful interface. You can also become the slash master by improving your game and gaining the highest score. Always be aware of those deadly monsters, stay alive and practice more. This time you will be the Slash Master. Play the game right away to find your luck.


Doodle Grub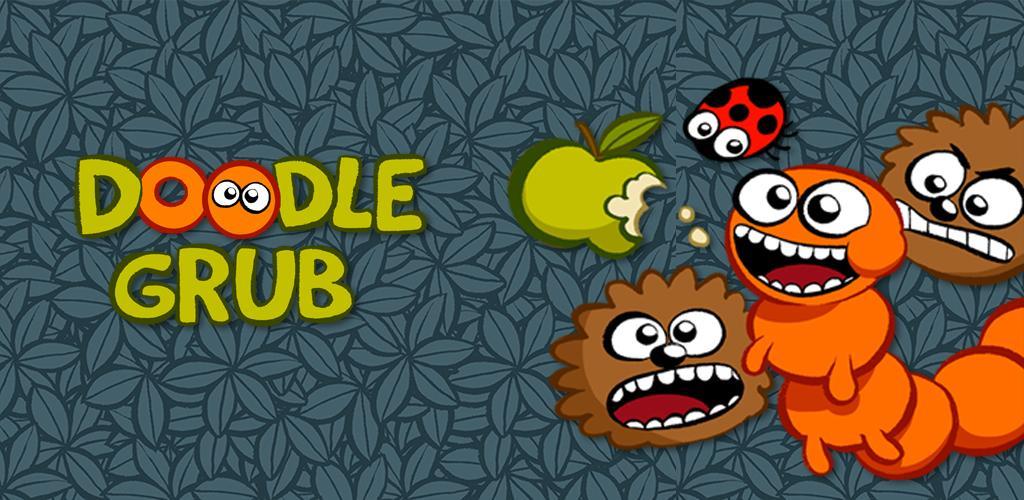 This is a nice and interesting game that can be played in your free time. The game 'Doodle Grub' delivers an excellent gameplay which features a classic snake game with much more improved graphics and interface. The game once was hit in mobiles, is now arriving to your computer. The control set of this game is also very impressive by which you can navigate your snake by tilting or touching the device. As you go eating apples, you get growing your length but be careful not to collapse with many enemies roaming around. Touching them will make your day end. This excellent game is recommended for everyone including kids and adults. This highly addictive game will make your day much better and the excellent HD graphics will make you blow your minds off.


Fruit Ninja for Windows 8


Another great game from Android/iOS is taking place in Windows 8. Fruit Ninja is a nice and easy game which features a wonderful gameplay of slicing down the delicious fruits in a Ninja-style. It is an amazing experience to touch the screen and slice down across the screen to enjoy a juicy adventure. Keep your eye keen to get rid of slicing various obstacles like bomb, which can bring you a drastic end. Fruit Ninja is a great arcade game for you which delivers lot more fantastic features like 3 different modes of gameplay including classic, arcade and Zen, unlockable weapon system, very impressive power-ups and amazing visual effects along with thrilling background details.


Bubble Star

Bubble Star is yet another fantastic game that is great enough to be included in this best 5 list. This game is a simple bubble shooting arcade game, where it offers an impressive gameplay which features matching up 3 or more bubbles of same color to clear them and to earn the score. The game offers over 80 different levels to deliver you a great pleasure. You will also gain lot more power ups and bonuses throughout the game. Bubble Star is much more attractive as well as addictive as it features an impressive visual details along with a fantastic background music.