Smartphone comparison- Samsung Galaxy S4 vs. Sony Xperia Z spec by spec showdown

Read the comparison between Samsung Galaxy S4 and Sony Xperia Z and know which smartphone is better suited for your needs. Know all their features, compare them with the similar spec in other device and make the right choice among both for yourself.


Unlike Samsung Galaxy S4 and iPhone 5 comparison or Galaxy S4 and HTC One, comparing Samsung Galaxy S4 and Sony Xperia Z is tough as both are the premium high-end handsets launched this year. Both Galaxy S4 as well as the Xperia Z feature a full HD 5-inch display and even the camera of these devices features 13 megapixels. So let us take a look at the features of each of the devices and compare them.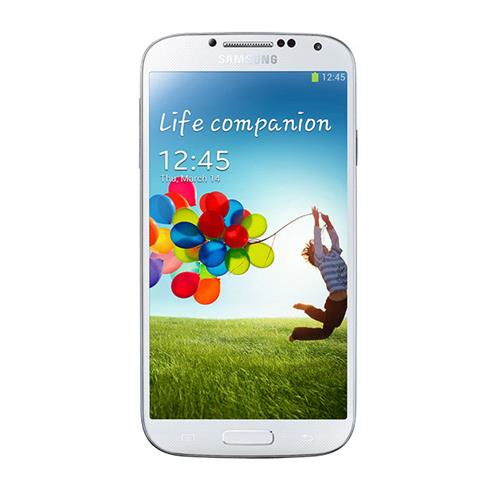 Design

Galaxy S4 comes with a Corning Gorilla Glass 3 for the protection of its 5-inch screen. Whereas Xperia Z owns a very impressive design with shining glass cover over the rear and front part of the device. For protection, Xperia Z features a Shatter proof and scratch resistant glass. Apart from these, Xperia Z is also well known for its dust as well as water resistant capability as shown in advertisements.

Both the devices features 7.9mm thickness and among these Galaxy S4 seems to be much more slim due to the curvy appearance, whereas Xperia Z has square edges that makes it difficult for users to hold the device in hand.


Display

While comparing the display of these high-end devices, it end up as a tie as both the devices feature high-end resolutions and full HD. Where Galaxy S4 provides a 1080p full HD 5-inch Super AMOLED screen, Sony Xperia Z delivers a full HD 5-inch TFT screen that features 441 ppi of pixel density and is powered with Sony Mobile Bravia Engine 2. But in the field of viewing angles, Galaxy S4 is much efficient than Xperia Z as in Xperia Z the display seems to be start washing out when the angle of tilt is being increased gradually from the eye level.


Processor

Galaxy S4 is the superior in this field as it provides Exynos Octa-core chipset powered by two quad-core processors each running at 1.6 GHz and 1.2 GHz respectively. Whereas Xperia Z is powered with a sing Quad-core processor powered by Qualcomm Snapdragon 600 which is clocked at a speed of 1.5 GHz.

Even though a quad-core processor is not at all an issue regarding high-end devices, an Octa-core processor performs much better than this one. But there is also another variant of Galaxy S4 (UK Version) that features same quad-core processor as that of Xperia Z. In that case, both the devices are equally scored in the field of processor.

Both these devices are also packed with a GPU of Adreno 320 and a 2GB RAM for smooth performance. But there is an appearance of slight lag obtained occasionally when using Xperia Z. This is mostly common with every smartphones from Sony.


Camera

Both these devices has been powered with an excellent camera featuring 13MP each. Also, both S4 and Xperia Z work with the same sensor. As the quality of image captured is dependent on the sensor used, it is known that both the devices will be capturing images at the same quality. Galaxy S4 features HDR mode along with dual video/image capturing. Even if there is no dual image/video capturing option available for Sony Xperia Z, it delivers HDR mode and offers better low light performance just like Galaxy S4. But the Galaxy S4 is much attractive as the camera app delivered with it is more advanced.


Storage and Battery Life

There is nothing much special to talk about the comparison of storage offered by these devices. As mentioned earlier Galaxy S4 provides options for 16/32/64GB variants, but Xperia Z comes with only one option, that is 16 GB. In the field of storage expandability, both the device offers microSD card slot for expanding storage up to 64GB.

While talking about the battery that these high-end smartphones have to offer, Galaxy S4 offers a 2600 mAh removable Li-Ion battery. On the other hand Sony Xperia Z owns a non-removable Li-Ion 2330 mAh battery which is nearly same to that of S4. But practically, Galaxy S4 seems to be providing much better battery life compared to Xperia Z that does not even last for a day with just medium usage.

Read Samsung Galaxy S6 Edge: Specifications, features and price