Smartphone comparison- Samsung Galaxy S4 vs. iPhone 5 spec by spec showdown

Read the comparison between the two most hot products in the smartphone category- iPhone 5 and Samsung Galaxy S4. Compare their pros and cons, see their spec by spec showdown and decide for yourself which one is more suited for your needs


Samsung has finally come out with its fourth series of Galaxy S smartphones and the phone is already making waves in the market. With an amazing display, great power and super speed; its greatest competition in the market is iPhone 5. But then an Apple product is after all something with its own "wow" factor. If you are looking to buy a smartphone and are confused which one to select among both of these and read out complete spec by spec comparison to see which pros weigh in favor for you so that you can select the best smartphone for You!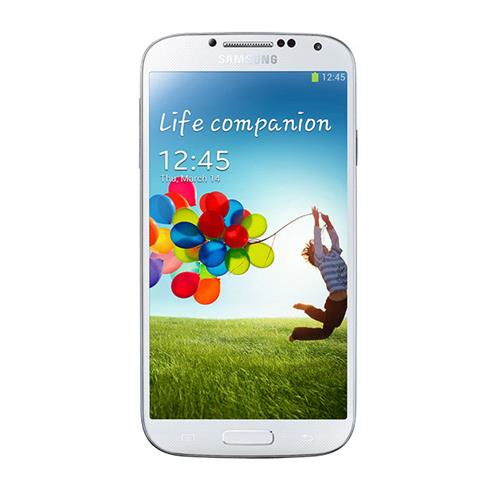 Display

Samsung Galaxy S4 comes out with a fabulous 5-inch full HD display which is large enough to provide higher screen resolution of 1920x1080 pixels. This high resolution display delivers an awesome pixel density of 441 ppi to the device. Yet another great feature regarding the display of Galaxy S4 is the OLED technology used in it. While talking about the display of our competitor, iPhone 5 delivers a 4-inch Retina Display that offers about 326 ppi of pixel density along with a screen resolution of 1136 x 640 pixels.

Processor

Samsung Galaxy S4 is powered with an amazing Exynos 5 Octa-core chipset that delivers a Quad-core 1.6 GHz Cortex-A15 processor and a Quad-core 1.2 GHz cortex-A7 processor. Whereas iPhone 5 features a dual-core A6 chipset from Apple clocking at a speed of 1.3 GHz. When Galaxy S4 provides a 2GB RAM for better performance, Apple iPhone 5 gives only 1GB of RAM.


Camera

In the field of camera, Samsung had improved and added better features to Galaxy S4 when compared with its predecessors. Galaxy S4 comes with a 13MP of rear camera with LED flash along with a front facing 2MP camera for video calling and self portrait. The rear camera of Galaxy S4 is capable of capturing HD videos and images and features autofocus, image stabilization, HDR mode etc. Front as well as the rear camera of S4 features 1080p video recording. Another fascinating fact about the camera of S4 is the dual video recording and simultaneous image capturing that allows the user to use both the camera simultaneously for video/image capturing.

iPhone 5 has got a 8MP autofocus rear camera with LED flash and features 1080p video recording capability. Whereas 1.2 MP secondary camera of iPhone 5 is capable of recording videos at 720p.

While comparing both the cameras, Galaxy S4 performs much better in capturing images at low light and in outdoors, S4 was even able to deliver vibrant colors along with higher brightness than that of iPhone 5. Whereas in the field of video recording iPhone 5 overtakes Galaxy S4 with the ability to shoot richer images.


Storage

Samsung Galaxy S4 has been officially launched in three variants that differ in their storage capability as 16Gb, 32GB and 64GB. iPhone 5 also is available in the market for the above specified variants. When Galaxy S4 features storage expandability up to 64 GB through microSD card, Apple iPhone does not provides any option for storage expandability and do not have any microSD slot.


Battery Life

While moving towards the information regarding battery powered in both these devices, there is a 2,600 mAh removable battery on Galaxy S4 that is large enough to keep the device powered for long performing hours. But the information regarding the life estimate of S4 is not yet available. As we move on to the iPhone 5 we can see a 1,440 mAh battery which is packed under the device and is non-removable. The life estimate of iPhone 5 battery has been averaged from normal users; the device is capable enough to deliver around 8 hours of talk time(3G) along with a standby of 225 hours.

You might like to read the comparison between:
Samsung Galaxy S4 and Sony Xperia Z
Samsung Galaxy S4 and HTC One