Google Asus Nexus 32GB 7 Tablet - features price and availability in India

Would you like to know the price of Google Nexus 32GB 7 3G and Wi-Fi models in India? Are you looking for a list of Asus stores in India? This article will provide the information you need. You will get all the details of Google Asus Nexus 32GB 7 specifications and its unique features as well as information on where to buy the Google Asus Nexus 32GB 7 tablet in India.


There were plenty of buyers for the Asus 16GB 7" tablet as soon as it hit the stores, both online and retail ones. The 32GB variant can expect an equally warm welcome considering the success of its sibling. This variant is available with Wi-Fi as well as Wi-Fi+3G variants and in many ways is better value for money than the very expensive Apple iPad mini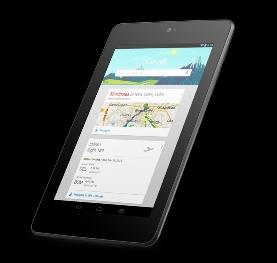 What are the main features of Google Asus Nexus 32GB 7" tablet?
The Processor

The heart of any computing device is its processor. Asus 32GB tablet has a NVIDIA Tegra 3 quad-core processor. There are 2 plus points of this processor. Firstly, you don't have to stare into space and impatiently drum your fingers while waiting for a page to upload. Quick loading eliminates this useless activity. When you are opening a document or an app, quickness is the most desired requirement. You can also trawl e-space quickly with the built-in Google Chrome. This efficiency extends to the battery too because the processor has been so designed as to save the battery power.


The mobile platform

The Android 4.2 (Jelly Bean) is a mobile platform on which the Nexus operates.


The buttons

With the feather-touch abilities, you can tap the buttons really faster. What's more, there is an unusual aspect to it – it can actually predict the next alphabet you will need in a word. This increases the speed with which you send an SMS.


The wireless storage

Take advantage of Google's cloud services by signing up for it with your Google Account. You can then connect to your very own storage locker in e-space with your Nexus 7. All your emails & photographs, documents & folders, games & music, etc are kept safe and secured in that locker.


The Apps

Fun and games will thrill you to no end on the Nexus tablet. There are literally thousands of enthralling games and unique apps to make you spoiled for choice. There are both free and paid ones for all age groups. If you have a craze for 3D games, those too are available via Google Play.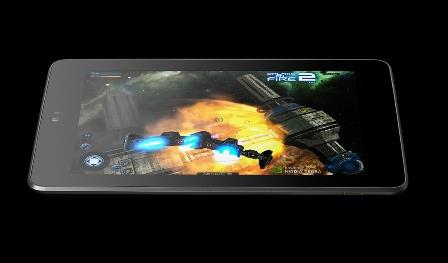 The Google Now is also incorporated, through which you can get really useful information about traffic snarls & train times. Since it is the latest version of Google Now, you can even be alerted about your flight reservations & know about interesting places nearby to visit from where you are located while on travel.


Technical Specifications of Google Asus Nexus 32GB 7" tablet
Platform: Android 4.2 (Jelly Bean)


Processor: NVIDIA Tegra 3 quad-core processor


Memory: 32GB internal storage / 1 GB RAM


Battery: 4,325 mAh battery


Display Screen: 7-inch IPS display with a resolution of 1280 x 800 pixels
7" 1280x800 (216ppi) / HD IPS


Camera: 1.2MP camera at the front with HD 720p video shooting capabilities


Connectivity: Bluetooth & Wi-Fi 802.11 b/g/n are both available, as wells as NFC (Android Beam). Further:
(1) 32GB + Mobile data version only: Unlocked GSM/UMTS/HSPA+
(2) 32GB + Mobile data version only: GSM/EDGE/GPRS (850, 900, 1800, 1900 MHz)
(3) 32GB + Mobile data version only: 3G (850, 900, 1700, 1900, 2100 MHz)
(4) 32GB + Mobile data version only: HSPA+ 21 Mbps


Additional Features: GPS, Accelerometer, Gyroscope, Microphone, Magnetometer

You can get all details about the Google Nexux 7 here


What is the price of Google Asus Nexus 32GB 7" tablet in Indian Rupees?

While the Asus Nexus 7" 16GB variant comes with a price tag of Rs 15,999, the official price of the 32GB variant is not mentioned at the Google India store website. It seems Asus will be offering it with the Wi-Fi-only tablet costing Rs 18,999 and the Wi-Fi+3G model costing Rs 21,999.


Where to buy Asus Nexus 32GB 7" tablet in India?

The tablet will be available at Asus retail stores in India. You can check out the list of stores in your city & State at the official website of Asus. For a list of Asus stores in India refer: http://in.asus.com/Static_WebPage/asusretail/

I looked up the Internet and found the following online sites offering the Asus 36GB 7" tablet in Indian rupees:

1. At mysmartprice.com, the Wi-Fi version is available for Rs23,320 (Refer: www.mysmartprice.com/mobile/asus-nexus-7-32gb-wifi-msp2387)

2. At jungle.com, the 32 GB Wi-Fi variant is available through 4 online sellers, the lowers price being offered at Rs18,479. It is clearly declared here that it is an imported tablet. (Refer: www.junglee.com/Asus-Google-Nexus-WiFi-Imported/dp/B00APYQ69K)

3. At ebay.in, the tablet on offer is the Wi-Fi one and it is mentioned that it is Android Jellybean Brown. The price: Rs 19,990 (Refer: www.ebay.in/itm/Asus-Google-Nexus-7-Tablet-32GB-WiFi-Android-Jellybean-Brown-/181043019102)

What is interesting is that Google will be launching a new version of the Nexus 7 tablet in July 2013. Surprisingly, this new version will ditch the Nvidia Corp's Tegra 3 chip and replace it with Qualcomm Inc's Snapdragon processor. So maybe you should wait for this new version and compare it with the current model before you go and buy it.

[Images courtesy: www.google.co.in/nexus/7/gallery/]


Read Google Asus Nexus 7 tablet v/s. Samsung Galaxy Tab 2 P3100 - a comparative study