Top 5 Best Card and Board Games on Windows 8

Interested in relaxing and mind stimulating card or boards games? Now is the time to enjoy some of the best Card and Board games right on your Windows 8 system. Read about such top 5 games for your Windows 8 PC, laptop, smartphone or tablet.


Card and Board games all for all those people who don't want the continuous effort required in action or adventurous games and want something relaxing and fun yet challenging. Let's not wait any longer and see the list of games of card and board niche that are creating ruling the top downloads on Windows 8.


Solitaire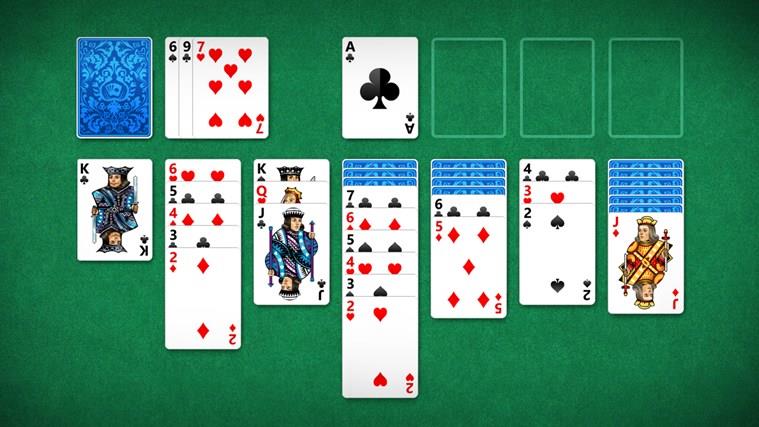 Solitaire is the one among famous card game that is now available for you to play on your Windows 8. The game features an excellent interface along with a standard and simple gameplay. Solitaire has excellent background details and you can control either with your touchscreen or with your PC mouse. There is an option for playing the game in either full screen or in a snapped view and you can choose any of it according to your comfort. Another great feature of Solitaire is that, it delivers a Xbox Live integration Play. The game is excellent for you to hook up with and it offers hours of enjoyment. If you are a fan of Solitaire, then be happy that the game is back again for your Windows 8.


Heart Deluxe for Windows 8

This game is yet another famous card game and one among the most downloaded card game in Windows 8 store. Heart Deluxe is a simple but a fantastic game where you have to avoid any hearts or queen of spades in order to earn lowest score and to win the game. The game 'Heart Deluxe' also offers an impressive control system along with an attractive interface. The game delivers effective graphics along with various modes featuring Hooligans mode as well as an Omnibus mode. There is also a detailed gameplay instructions within the game. As the game offers even more attractive features, you will be addicted to the game and will enjoy the gameplay for hours without any break. This game is highly apt for you to play in your free time on your Windows 8.


Card Games Chest

Card Games Chest is another beautiful game that comes under the genre of card and board games. This game features a wonderful gameplay along with various tutorials, suggestions and hints which makes you learn the game very easily. The gameplay of this game is an addictive one as it features a fabulous graphics along with great quality background details. Your aim in this game is to earn golds, pins and achievements. The game also features Game Chest that allows you to learn many other games without switching from app to app. Get this addictive game for your Windows 8 right now and start enjoying your free time.


Dominion

Dominion is an online card game which is an online variant of the best selling card game developed by Rio Grande Games. In this game you will be able to find your opposite player through online. The game Dominion delivers many interesting features for you to explore. The game strategy is simple but wonderful and highly addictive one to keep you entertained for hours of gameplay. This game can be played at Dominion Online for free. Take your shot by downloading this game for your Windows 8 right away.

Recommended: 5 Best Cards and Casino games for Android smartphones and tablets


Microsoft Solitaire Collection

Microsoft Solitaire Collection is one among the best card game listing in front of you. This game has a lot more features to deliver which will blow your minds off. This game offers different variations of solitaire, mainly; Klondike, FreeCell, Spider, TriPeaks and Pyramid. Microsoft Solitaire Collection also offers various background themes, designs for card deck which can be completely customized by your own. There is a great option for you to connect this game with your Xbox Live account which will allow you to earn various achievements. There are also various objectives in every game modes and by completing these you can also earn different in-game medals. The game can be smoothly controlled by either touch screen or by keyboard or by mouse.