Best 5 top Card Games on Facebook in 2013

Do you love to play Card games and want to enjoy some free card games? Then stop searching any more for such games! On Facebook you have some of the best Card games that you can enjoy without the need of even a penny. Read our list of top 5 best Facebook card games right now.


Card games are one of those games niches which might take some time to get famous but once you have got a good number of players and a good gameplay then it is hard to avoid the urge of at least playing the game once a day.
Here we have listed the most played Card games on Facebook, read about them a take your pick.


Solitaire Blitz

The game opens a whole new world of solitaire in front of you. Solitaire Blitz is an impressive card game added on Facebook and is being played by more than one million users. This game is one among the most popular card game. The game introduces many interesting features like collecting various treasures, beating your Facebook friends and much more. Solitaire Blitz is being developed and published by PopCap games and it is exclusively added for those card game lovers, who really need to enjoy some of their free time. You can start playing this game just by launching it through app center from your Facebook home page.


Ibibo Teen Patti

Teen Patti is yet another best card game available for you on Facebook. One of the greatest specialty of this game is that, it is the most famous game among Indian card games. This Indian Poker game is a three card multi-player game which has been developed and published by ibibo Web Pvt Ltd. As a player you will have many options to make your move. The game also features many things like playing Teen Patti in various bet rooms, variety of variations, playing with your friends etc. Teen Patti has been developed with much unique graphics that may attract anyone to take a shot. Apart from free playing, the game also features a premium option to make yourself as a VIP members and attain the power for unlimited betting.


Tongits Wars

Tongits Wars is the best rummy card game that you can find for yourself to enjoy your time on Facebook. You can play this game with your friends and family and compete with them. Tongits Wars, which was once a famous card game in Philippines, had now gained the attention of the world. The developers of Tongits Wars also brought a unique game-play which is entirely different from poker, that focuses only on luck. Here in Tongits Wars, as a player you can change and bring luck for you by shooting some decisive action. The game also features many stuffs such as social interaction, various structures for level ups, ultiplayer options, gift items etc. One of the main features that the Tongits Wars introduces is that, the rules and settings of this game is completely customizable by the users. Moreover it is very much enjoyable due to the addition of lot more enhancements and addictive features.

Read Also: Google+ game: Zynga Poker review


Cartel Poker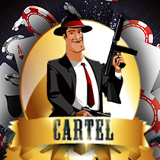 Cartel Poker is an interesting poker game available on Facebook. The main impressive feature of this game is that, unlike other poker games, Cartel Poker allows you to build your own Gangster world and also enables collecting daily bonuses. In this game you can join and play with many others all around from the world. This is a great game to enjoy your time with, as it is mildly addictive due to its impressive HD visual and graphics effects. The game also features premier game-play for VIP members who can get access to the most amazing packages ever. There are much more interesting features like daily multiple jackpots, various deals etc. As a new player you will be able to gain 500 free chips for your sign up. You can play this game and enjoy building your own Cartel.


Solitaire Arena

Another great game available on Facebook that comes under best card games category. The game allows you to play the world's first game of Solitaire in real time. Solitaire Arena is completely free to play and you can also play with your friends. The game features a smooth interface and a nice set of controls. The simple game structure makes anyone addicted to the game. Overall Solitaire Arena is a nice, simple and fun game and highly recommended for those looking for solitaire games on Facebook.