Smartphones below Rs 10,000 in India

This article is about the five smartphones below Rs 10,000. Smartphones which are attractive and most demanding in Indian Market are included in the list. These days people find it difficult to decide on the type of phone they want to busy. Sometimes, they end up in buying a low quality mobile. This article will provide you with important informations about the existing smartphones.


"Do you need a Smartphone with good specifications and a larger screen???? You just need to spend Rs 10,000." This will be the view of persons who know little about mobile features.
Let me showcase you 5 smartphones in India below Rs 10,000.


1. Samsung Galaxy Chat (Rs 7,300/-)


This is one of the best smartphones at this low rate. It works on Android 4.0 Icecream Sandwitch version. It has 240 X 320 pixel resolution with touch screen, 2 megapixel camera, 4 GB internal memory, GPS and WiFi connectivity. Corty keypad is available for the people not comfortable with touch screen. It has 3 GP connectivity with 850 Mega Hz CPU.
Samsung Galaxy Chat is a touch and type Android smartphone. The design is perfect and easy to use. The height, width and depth of this device is 118.9mm, 59.3mm and 11.7mm. The body of the smartphone is of plastic, so it is very easy to handle, is crafty and easy to carry anywhere. The drawback of this smartphone is the camera. It has a normal camera with 2 megapixel resolution. This smartphone updates you with latest news. Inbuilt social networking sites like Facebook, Twitter, Linkedln, etc are available.

Read more about Samsung Galaxy Chat and its Reviews.




2. Sony Xperia Tipo (Rs 8400/-)


This phone is having a great demand in Indian market. Among the series of Sony Xperia, ordinary people can easily afford this phone. Though the rate is low, it has efficient features. One of the best handsome smartphones below Rs.10,000 is Sony Xperia Tipo.
It has 320 X 480 pixel resolution with 3.2 inch scratch resistant touchscreen, Android 4.0 Icecream Sandwitch version, 800 Mega Hz processor and 512 MB RAM. 3.2 megapixel camera, Bluetooth, WiFi, GPS are also included in this phone. It has 3G service and internal memory of about 2GB. This is a less weight smartphone which is easy to use. In these days of startling fight between the smartphones, smartphones like this will bring up a great change. Most of the smartphones are a bit taller and are wider but Sony Xperia Tipo is a small smartphone which supports the features of all the other smartphones. The body of plastic which makes people feel a grip in it, gives a rubber like feeling. It is worth buying such a smartphone at such a rate.

Read more about Sony Xperia Tipo and its Reviews.


3. Micromax Canvas 2 A110 (Rs 10,000/-)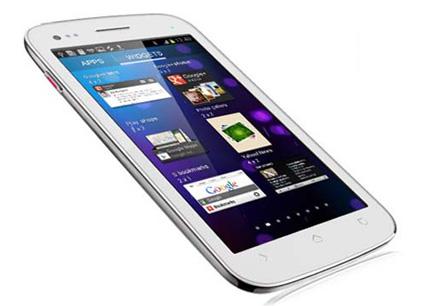 This premium model of Micromax has great specifications with no doubt. The phone looks similar to Samsung Galaxy SIII and also Note II. The back cover of the phone is of plastic and a bit rubbery and is so easy to handle, which makes it more attractive. The phone is good for usual photography. Micromax has included its features like M! Store, M! Zone, Messaging app, HookUp and also a friend locator aap. Resolution of about 480 X 954 pixels with 5 inch IPS screen, 4 GB internal memory, 1 Giga Hz cortex A9 dual core processor, 8 megapixel camera with dual LED flash and 4 ex digitals and VGA secondary camera are also included in the Canvas. Android 4.0 icecream sandwitch version, Edge, 3G, WiFi, VAV availabilities are there in the phone and with dual sim ability.

Read more about Micromax A110 Canvas 2 and its Reviews.




4. Nokia Asha 311 (Rs 6100/-)


Nokia is growing up in a great speed in this age of smartphones for developing great features. Nokia Asha 311 is the smartphone which does not have Android features but easy to use. This is another best quality phone at this low rate. Nokia Asha 311 works on Nokia's self developed 40 touch user interface version with 3.2 mega pixel camera, WiFi, Bluetooth and also 3G service. It has 1 Giga Hz processor with gorning gorilla glass included touch screen. Internal memory is about 140 MB and resolution of about 240 X 400 pixel. The disadvantage of this phone are its low screen resolution, fixed focus camera and non availability of smart dialing.

Read more about Nokia Asha 311 and its Reviews.