Halo 4 game from 343 Industries

This article discusses the features of the Halo 4 game which is the latest device in the Halo series. It is an upgraded version of Halo 3. The new version is action packed and has better graphics. The game is totally dedicated to the Xbox 360 play station. So let's take a closer look at this latest game.


Halo is a series that has been eagerly awaited by many professional gamers. I have also waited for the 4th version of Halo and am really thrilled by its recent release. It's name appears in a list of some of the best games ever to be launched on the Xbox 360 platform. It is a game trusted by millions of gamers for its content and fluid gameplay. One can say that it's lot like Star Wars movies series and people will play it even if the game has nothing to surprise users with. Despite its name the new Halo 4 is an exciting game to complete. Today I am reviewing Halo 4 and am truly impressed with it. I would like to recommend this game to those who have never played the Halo series and to those who are addicted to this game.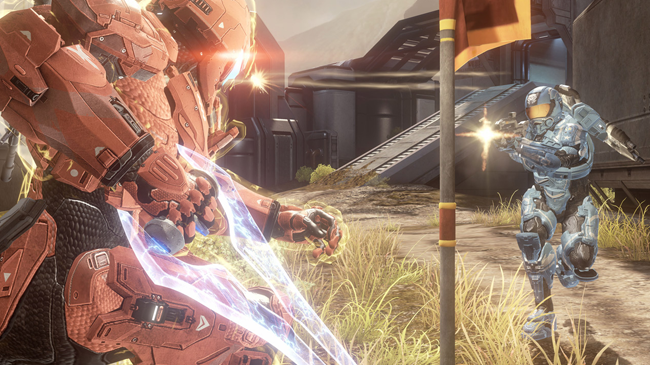 The Plot

There are five main characters in this game namely: Master Chief, Cortana, Captain Andrew Del Rio, Commander Lasky and Commander Palmer. This game is about death match arena shoot up/fighting in space and character work on the Project Sparata II. Master Chief is the lead character in this game and he alone holds the rights to command troops. Cortana on the other hand is an artificial human cyborg and works with master chief assisting him. They are the ones who destroy the Ark and bring the conflict to an end. Captain Andrio Del Rio is a very experienced naval officer and has vast experience in leading ships. He also works for master chief and has to command the ship which is now in danger. The whole game is played in the era of 2552 A.D, so you will see all types of advanced sci fi in this game. The New graphics and story telling is totally different from the previous version and I liked the way they have narrated the story in this version.

Recommended: How to Become a Better Halo 4 Multiplayer Mode Player on Xbox Live


Specification of Halo 4 game

343 industries is the manufacturer of this game and are known for producing award winning games like Halo. This is an action packed, first person shooter game. Halo 4 is only available in the world's most advanced play station called 'Xbox 360'. You can also get this game for your PC but the whole game play factor lies in playing this game on the Xbox 360. This game is recommended for children above the age of 17 years and parental guidance is advised.


Graphics of Halo 4

In terms of graphics Halo 4 surpasses all other games. The frame of this game is awesome and I did not find technical glitches at all. The whole arena setting for this game is good and the voice of the characters are clear. The effects generated during fighting are also thrilling and you will enjoy watching the deep graphics. People who have not played Halo 4 before will find this game little difficult to understand because of the connection of the story with the previous versions. But soon you will able to find out what this game is all about. HUD, Main menus and dialog bars have been designed properly and are very conveniently located on the screen. In terms of characters, this game comes with an assembly of strong main characters that lead the battle.

Likes and Dislikes about this game

I would like to score a 9 out of 10 for this game. The best thing about it is the graphics and the narrating concept behind the story. Vivid graphics accompanied by a lot of action definitely makes this game more interesting. Different enemies and varied playing scenarios are just the icing on the cake. Unfortunately, the cons of this game would be that it is available on Xbox 360 only. Secondly, those who have played the previous three versions will find this game to be just an upgradation, not a major leap over in game scenarios.