Review of Far Cry 3 game from Ubisoft Montreal

This article discusses about the features, story - it's about Far Cry 3, a game from Ubisoft Montreal. This is an update to the previous version of Far Cry called as Far Cry 2. This new version comes with more action packed in it and has better graphics. So let's see more about the game in detail.


When Far Cry 2 was launched in the year 2008, it got a huge response from the users and it was considered a good RPG game. But not much is common between two versions released by the Ubisoft Montreal. And in my view this is very good because anybody can play this game and he or she needs to explain as to what happened in the last version. There is no connection between the previous version and the present one, which is Far Cry 3 version. This game is action packed and storytelling in this game is gut-wrenching. I liked the storyline of this game and I would recommend this game to all users.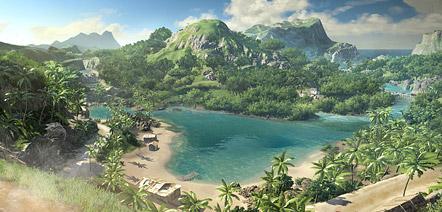 Whole plot of the game

You will be playing ole of Jason, a man in his twenties. One day while he was skydiving with his friends, he gets captured by the person named as Vass. And he is the main villain in this game. He operates from a place called as Rock Island. Jason is taken to this island after he has been captured by this villain. Although I did not find the game to be different from other RPG games, but still it presents you with fresh ideas and an all new characters to play with. Apart from mission you have some add-ins, like your fight with wild animals, training yourself are also available. So my overall experience with this game was great and I got a new feeling while I played this game. You will get a feeling of playing Black Ops 2, Halo 4, Assassin's Creed III while looking towards the Far Cry 3. Yes there is no advancement or you can say complete leap over in the way you play RPG, but the different flavor of this game is essentially a new thing. The best thing is that in this game you get closer watch towards nature. The water, tree etc. presents refresh look for you. Then you have fought with wild animals, gambling etc., these things make game more sound one.

Also Check Out: Top MMOs of 2015: Some of the best games you'll play


Specification of Far Cry 3

This game come under the genre of action game and recommended for people above than 18 years age because of the involvement of sexual content in this game. This game will work fine on any type of gaming consoles like Xbox 360 or Sony Playstation with a good graphics installed into it. Developer of this game is Ubisoft Montreal.

Graphics of Far Cry

In terms of graphics, I really liked this game. Yes, there were some points in which I could say that game lacked a little but the overall performance of this game was good. The main players have given with good graphics and effect of bullet firing and hitting the enemy is good. All other effect like Mother Nature, wild animals etc. are also very good. Sometime graphics go little tweak like when it comes to water. But overall graphics are good and I would like to give 8 out of 10 to this game in terms of graphics. The user interface of this game is good and menu bars are designed properly.


Likes and Dislikes about the game

Well, first of all, I would like to give 8 out 10 to this game. Storytelling and better plot is what I liked the most. Characters have been shot properly and narration along the game is fine. Graphics on an average is good. But may go haywire sometimes and this is the best part of this game. If you have already played other PRG games like Halo 2 etc., then you won't like this game much but still for refreshment this game is worth to play with.