Some cool gadgets to make your life smarter

In this article, I'm going to walk you through some of the coolest gadgets that I think is available on the planet. Also they are useful in many ways and not just for a show. I'm going to review 7 of them over here.


Introduction:

Technology is growing rapidly in today's age and it has resulted in the production of several cool gadgets which will make your life much easier. In this article I have listed 7 cool gadgets out there. So let's skip the intro and get the ball rolling.


720P HD Waterproof Watch Camera: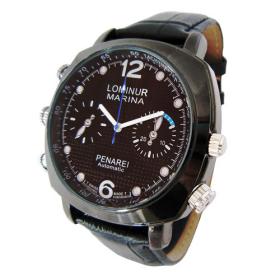 As the name itself says this is a watch. But to everyone's surprise they have added an HD video recording capability to this watch which records videos in AVI format. It is also waterproof up to 30 meters underwater so you can record videos at any time without any interference. The cool thing is that even though it has this extended facilities it does look like any other expensive watch out there. It also has a 4 GB internal memory where you can store all the recorded videos and captured images.

It has even got an AV output with the help of which you can connect it to an external device and watch the video right on the other device. It costs $80 which is a very reasonable price for this all in one watch. It has USB version 2.0 with which you can charge the watch and also transfer data to your computer.


Laptop Cooler Table:


This is one of the cool gadgets for laptops. It is called Gorone De Desk Laptop Cooler Table 4. This is a table that acts as a cooling system for laptops. You can use this table instead of your regular table or even your lap and enjoy computing. You don't need to worry about your laptop heating up. Just place the laptop on the top of this Cooler Table and you are good to go.

The even cooler thing about this gadget is that it receives power via the USB port of your laptop. This cooling table comes in a price tag of $63.


Razor Edge:


Are you a game-crazy person? If yes is the answer then this is the perfect gadget for you. It has got an excellent configuration which will allow you to enjoy even the latest high end graphical games. It has Windows 8 Operating System pre-installed in it.

In Razor Edge there are two models. One of them has the configuration as follows. It has a 3rd generation Intel Core i5 processor with 4 GB of DDR3 RAM. It has an NVIDIA GT640M LE GPU. And it is also equipped with a 64 GB storage memory.

The other model has a higher configuration of Intel Core i7 processor, an NVIDIA GT640M LE GPU, 8 GB of DDR3 RAM and a 128 GB or 256 GB storage memory. These configurations will make sure that you can take the advantage of playing even the heaviest games available today. The Razor Edge has a price tag of about $1000.


Bluetooth Handset Gloves:

As technology has advanced massively and started making lives of people more comfortable we have one more gadget to add more comfort to your lives. This is the Bluetooth Handset Gloves which can be used to make calls to your dear ones by just holding your hand near your ear (just like you do a gesture of saying 'call me').

This gadget is a pair of two hand gloves of which the left one has a speaker and a microphone fitted in it. So, when you feel like making a call just stretch your fingers so that the thumb is near the ear and the little finger is near the mouth. And there you go, you are ready to speak.

This amazing Bluetooth Headset Gloves is made up of conductive-fiber which allows you to perform the operations on a touch-screen device without any lag. Its battery lasts 20 hours in conversation and has a stand by time of 10 days. You can use it in a range of ten meters. It costs $ 69.99. So, if you want to make your life extremely easy give it a go.

Also See: Unique and must have gadgets for 2015


iDroid Bluetooth Gaming Controller:


Are you tired of playing on your touch-screen device? Many of you may be. The only reason for that is you can't play for long with a touch screen device. Your hands can hurt. So, just to give you a relief from that problem a new gadget has been released i.e. iDroid Bluetooth Gaming Controller. This is just like a gaming controller of a PS2. Now you can use this controller to play your favorite games on your touch-screen phone giving you more comfort in playing them.

It does not need any special app to use this controller. It supports Android version 3.2 onwards as well as iOS. It has got a rechargeable battery as well as the capability of USB charging. It has got a perfect design which will not disappoint you in playing your favorite games. It costs $39.99.


16 Port USB Hub:

Have you ever been in a situation where you fell short of USB ports when connecting a bunch of USB devices? Well, now there is solution for that and you need not worry about the scarcity of USB ports. This problem is solved by the amazing USB Super 16 Port Hub.




It is a device which has got 16 USB 2.0 ports. Would you believe that! Now just connect the device to your computer and use it to connect all your USB devices. That's all, your problem is solved. You can also use two computers by using the same device. You can switch between the two computers. It costs $59.99.


eGear Jolt USB Mini Rechargeable Flashlight:

You are obviously familiar with flashlights but this one is listed here for a special cause. It can be charged via USB ports of any laptop or desktop PC or dashboard USB connectors. It can be used for 2 hours after charging. It also has a clip to attach to key chains so that there is not a single chance of you losing it anywhere. You can buy it on Amazon. It has a price of about $7.