Best Photo Recovery software

Here in this article I'm introducing you 2 new file recovering software ie datarecovery.exe for image recovering and 4bestsoft.exe for recovering deleted Photos from iphone or Digital Camera's Memory Card.


Today in this article I'm going to teach you how to restore or recover deleted photos from your hard drives. This includes photos like that you may have been identically erased from recycle bin or they just got to be lost from recycle bin or photos that are missing from your hard drive and you couldn't find it anywhere.




What most people believe is that if a photo is permanently deleted or lost it is actually deleted or gone from your hard drive. But the photos will exist in some part or lower levels on your hard drive that windows cannot locate of its own. All you need is a third party photo recovery software help to locate them. Now if you are trying to recover the these photos however you need to accurately allow the pictures are still stored on the hard drive and they can be overwritten any time because windows cannot protect them any longer.So if you have important photos to recover try as soon as possible.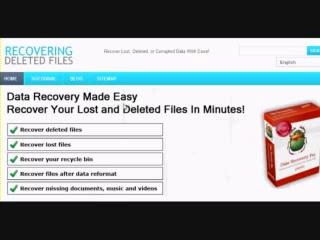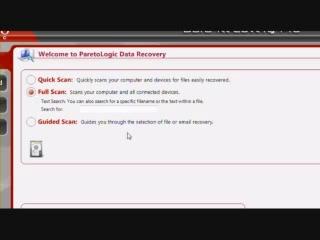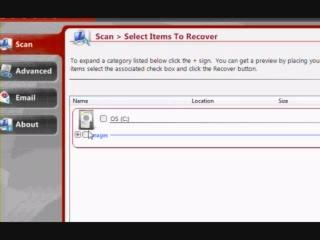 To recover photos you need to go to the website www.recovering-deleted-files.net and download data recovery software and just follow step by step instruction given below.

Just open the photo recovery software and there three options will be available for you is, quick scan, Full Scan and Guided Scan.
Quick scans enable you to scan your computer and devices for files to be easily recovered and by clicking on Full scan it scans your computer and all connected devices and Guided scan guides you through the selection of file or email recovery
Select the required one and click on start scan button
Then the delected images will be listed in a new tab and thereby clicking on the + sign on the right side of it we accurately see the location of the file.
Select the required file and click on the recover button and thereby delected images can be recovered
Photo Recovery For Mac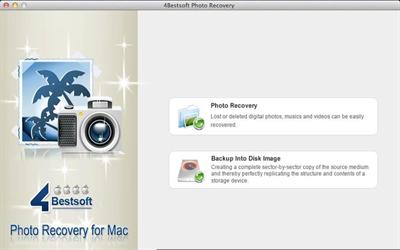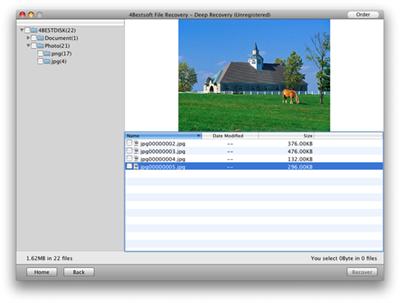 4Bestsoft photo recovery for Mac is a do-it-yourself and cost effective Mac photo recovery software for Mac users to recover lost, deleted, formatted and inaccessible photos, videos and music files. It provides complete Mac photo recovery from Mac based hard drive, iPods (except iPod touch), USB drive, digital camera and other storage media. With easy-to-use interference, users (even a novice user) can recover photos on Mac at great ease just by a few mouse clicks. It supports professional RAW photograph recovery for almost all popular Digital SLR's such as Canon, Nilkon, Sony, Panasonic, Miinolta, Olympus, Kodak, etc.


Main functions
Deleted Recovery : Restore deleted files for Mac only on Mac hard drive with the HFS+ file system.
Deep Recovery : Deep scan and recover files for mac from both Mac hard drives and other portable storage device with HFS+/FAT/NTFS file system.


Key Functions
Photo Recovery : Lost or deleted digital photos, music and videos can be easily recovered.
Backup as Disk Image : Creating a complete sector copy of the source medium and thereby perfectly replicating the structure and the contents of a storage device.
Key Features


Simple and easy to use


Recover digital photos and video files


Supports music formats MP3, WAV


Supports video formats AVI, MP4, MPG


Preview the file before recovery


Supports almost all the photo formats.


Supports Mac photo recovery of high-end raw image formats for most popular professional digital photo camera like canon, Sony, nilkon, Minolta, Olympus.


Recover files from hard disk drivers, SD cards, CF cards, XD cards, Memory sticks, external Zip drives and USB hard drives.


Also Read: Review of PhotoRec – a reliable digital picture recovery software


Precise photo recovery of Mac

Recover deleted photos from Mac with the original file names, shooting dates, and storage paths. File name searching for scanning results to provide users precise recovery.


System Requirements
Operating system : Mac OS X v 10.4 - 10.7
Processor : Power PC with G4/G5 or Intel processor
Available HD
Space 20 MB or more.
Display : Super VGA (800*600) resolution or higher
Stellar Phoenix Photo Recovery

Stellar Phoenix Photo Recovery is another premium tool for recovering deleted photos from your Windows or Mac computer.

Download Stellar Phoenix Photo Recovery for Windows

Download Stellar Phoenix Photo Recovery for Mac