Best Windows RT Tablets Reviews | Features and Specifications

Device convertibility is one of the revolutionary technologies that are in great demand, nowadays. This post covers specs and prices for some of such revolutionary convertible Tablet/ laptops arrived or arriving in market very shortly.


Windows RT Convertible Tablet/laptops

As we see that a number of convertible tablet/laptops have already captured the current global market and the buyers are also having multiple choices to opt any one of such hybrid devices pertinent to their requirement. These transforming devices are mingles of Tablet and laptops and they are in demand for their higher portability and easier convertible ability. There are many types of convertible devices such as with dockable keyboard, with sliding display screen, with flexible hinges and some unique designed devices such as Acer Aconia W510 with dual screen and having Tri-mode functionality –type, touch and viewing contents are also available in market.

In the first part of this Windows RT devices series with label - Best Windows RT Convertible Tablet/ laptops Part-1 I described several convertible Win RT tablets from leading manufacturers like Asus, Dell and Microsoft and this time I am covering most popular devices from Lenovo and Samsung.


Lenovo IdeaPad Yoga 11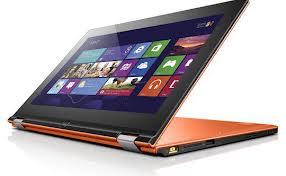 Out of the two IdeaPad Yoga series laptops from Lenovo Yoga 11 is the small and light weight model. This device runs on Windows RT operating platform and can access only modern UI/Metro, UI/Windows 8-style applications via Windows store. The Lenovo hybrid is designed to have revolutionary technology of convertibility with flexible hinges that allow tablet converting into notebook PC by pushing device screen backward for resting it on based of computer.

The Lenovo laptop features 11.6-inch 5-point capacitive touch screen display with 1, 366 x 768 pixels of resolution screen. The device is lighter in weight (1.27 kg) hence, easier to carry anywhere and useful for mobile users. The 11.7 x 8.11 x 0.6 sized laptop is powered up by Nvidia Tegra 3 processor with 2GB of RAM as well as 64GB of internal storage.

Targeting on mobile users, Lenovo designed its laptop to give you 13 hours of long battery life to keep you away from power outlet for more time. To connect your device to other external digital devices as well as internet connectivity, you will find Wi-Fi 802.11b/g/n, Bluetooth 4.0, two USB ports and stereo speakers for enjoying multimedia.


Price and availability:

Lenovo set the price for Yoga 11 tablet-laptop at US$799 and its will be released in December this year.


Lenovo IdeaPad Yoga 13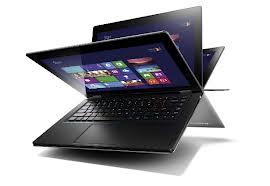 Yoga 13 is another good looking tablet-laptop from Lenovo with many astonishing features. This is one of many unique designed tablets coming to market this year. It features 13-inch IPS display screen and 10-point multi-touch tracking with 1,600 x 900 pixels resolution. The device also has 360-degree hinge allowing user flip around tablet screen to set at any angle up to 360 degrees. This is 3.4 pound in weight and 13mm in thickness for giving best portability to users.

Running on Win-RT operating system Yoga 13 is powered up by Core i5 or i7 processor with coupled to 8GB RAM and up to 256 GB of SSD. It is having a nice looking textured back and its leathery palm-rest gives pleasurable feeling to user. There I also a smooth glass touchpad and comfortable keyboard with device.

For connectivity, the transforming device comes equipped with multiple USB ports such as full sized HDMI output port for video streaming, USB 2.0 and 3.0 and a 3-in-1 card reader also. It is capable to provide user up to seven-hours of battery life.


Cost and availability

The Yoga is already available to purchase online at major retailers of Lenovo at the starting price of @1099 with two color options of Silver Gray or Clementive Orange.


Samsung Ativ Tab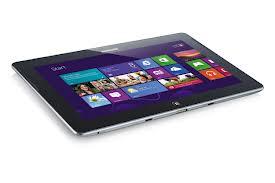 Samsung, once of the leading laptops supplier in computer market has come up with numerous Windows 8 products in including tablets, laptops, All in One PC as well as convertible laptops. And Samsung Ativ Tab is one of such tablets that for running on windows RT not able to access traditional desktop applications but have accessibility to all modern UI/metro windows style apps. The device features a very excellent 16M-color and 10.1-inch PLS LCD with capacitive high definition touch screen and 1, 366 x 768 pixels of standard resolution with brightness of 400 nits display. It also sports dual cameras – one 5 megapixel with LED flash and 720p video recording and the second 1.9 VT front-face camera for snap shooting.

The Samsung tablet PC is Powered up with Krait dual core ARM processor clocking at 1.5 GHz with Adreno 305 GPU and Snapdragon S4 Plus APQ8090a chipset. With 4GB of RAM and 64GB internal data storage the device comes with a microSD card slot for memory expansion up to 64GB and comes loaded with a high power 8, 200mAh Li-ion battery to let you away from power outlet for longer duration with your tablet.

Samsung pre-loaded its device with many software applications such as Microsoft Office package and various sensors like accelerometer for automatic UI rotation, ambient light sensor and Gyro. It is a 9.8mm thick device with multiple connectivity ports such as Wi-Fi Direct, Dual-band Wi-Fi a/b/g/n and Wi-Fi channel bonding for flawless internet access, USB 2.0 host, GPS support, Bluetooth 4.0 as well as microHDMI for video streaming to large screen.


Pricing and availability

You can surf online AT&T stores for purchasing Ativ Tab at the starting price of $800.

Learn more about Samsung Ativ Tab by navigating to: official link of Samsung ativ Tab