Best Music / Audio Apps for Windows 8

Take a look at the best Windows 8 Apps for listening to music or online radio right on your Windows 8 or Windows RT device. Know their features and decide the best music player for yourself.


With Windows 8 App Store growing with leaps and bounds, queries for the best apps among thousand of apps on the app store are growing. After a lot of research and hands-on with nearly 50 apps in this category here are few music and radio apps which I liked. Know what features impressed me and what are the highlights of these apps.


musiXmatch Lyrics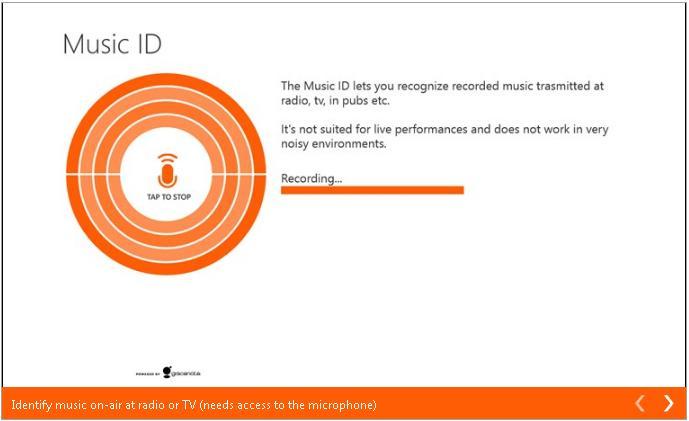 musiXmatch is a music app available on all famous operating systems which have an app store like Android, iOS and now it is available on Windows 8 App Store too and can be installed on your Windows 8 PC. This app is quite popular too across all these platforms for having a lyrics database of over 6 million songs, which means you practically can have the lyrics of any song in English language.
And if you just want to listen to some good music then you can tune to US and UK top songs or watch the videos through YouTube through this Windows 8 music app itself.


TuneIn Radio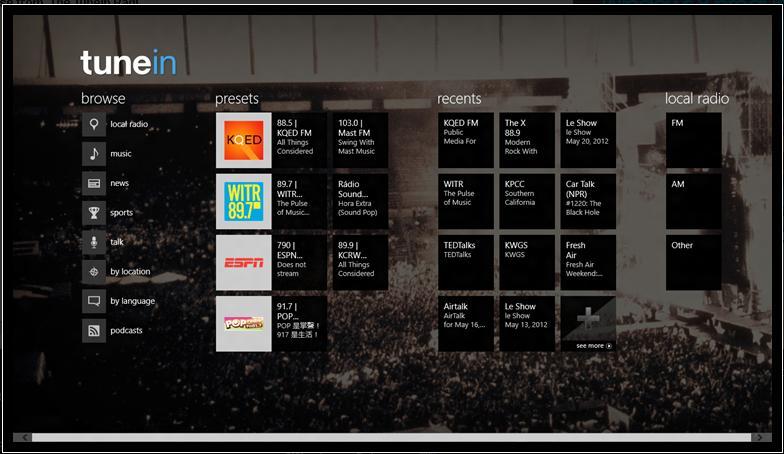 What better than a radio right on your PC or smartphone? Winsows 8 Radio app TuneIn has quite an experience in online radio and offers this service with high end technology.

TuneIn has a huge database of radio stations- nearly 70,000 stations and holds the promise to find you your favorite station be it from any category- sports, music, news, language, country or sometimes even your local stations (you need to enable your device to allow this app to access your location for this).
Though it is a onetime work to browse for your favorite station but once you have done this you can mark that station as your favorite or directly pin it to the start menu for one click access.


Multimedia 8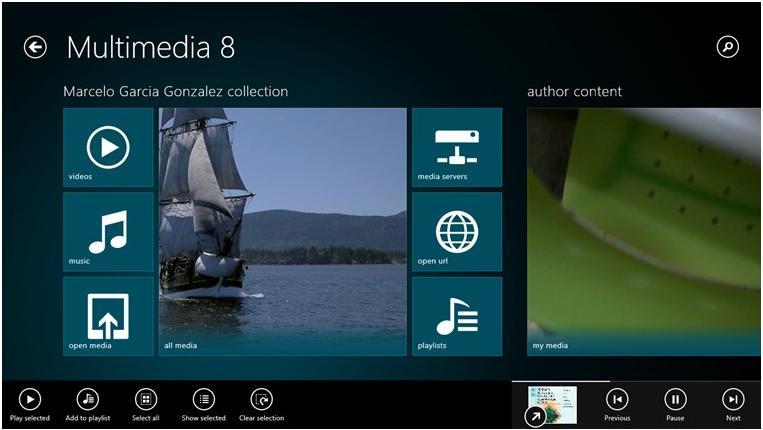 Multimedia 8 is an alternative to the Windows Media Centre for Windows 8. It manages your playlists, plays your songs or videos, does online search for the song you want to listen. With a cool interface this is a free multimedia app on Windows 8 store.
In addition to these there are a host of other features on Multimedia 8 app like conversion of videos to MP4 format.


7digital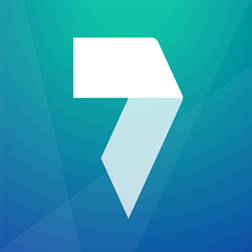 7digital is a paid music service app which is there since the launch of the Windows 8 app store. It has on offer over 20 million songs which guarantees that you will definitely find something of your taste in the app store. You can listen to 30 seconds of song preview which will make sure that you do not make the wrong selection before buying a song. The downloaded song will be DRM free meaning it can be copied to your other devices too and can be synced on cloud. It's a great music app with lots on offer available for free download on the Windows 8 Metro store.


Music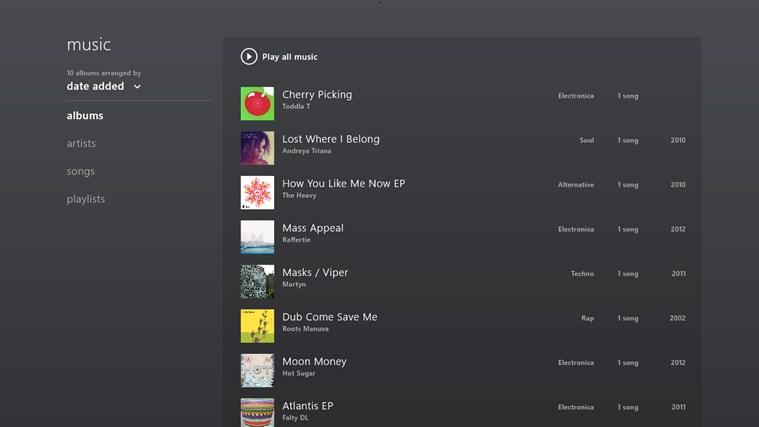 It is an Xbox Music app designed for easy one touch usage. Manage your Windows 8 library collections, play them or buy music from the Xbox store. A great innovative app showing seamless integration between two Microsoft services. Stream from millions of songs from the Xbox store though there is a limit on amount of streaming allowed. Or you can buy the Xbox Music Pass to get access to the Xbox store from all your devices. To see the region specific settings see Xbox Music feature list. http://go.microsoft.com/fwlink/?LinkId=263598


Slacker Radio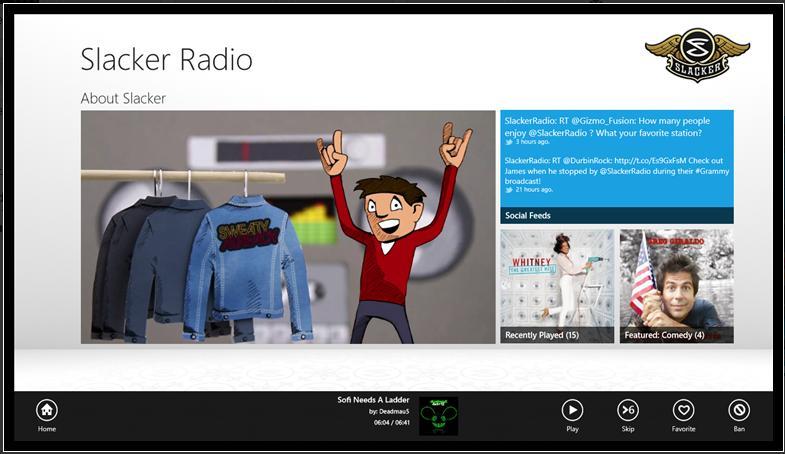 Slacker Radio has given a boastful description about themselves at the Windows 8 Store but considering that they are one of the top downloaded apps on the Store we would give them the credit of delivering on most of their promises. Slacker Radio claims to have personalized channels for everyone. Whether you are looking for music, sports or news; Slacker Radio has it all along with personalization abilities. There are over 150 carefully crafted genre channels or the option to directly search for the artist or the album. Playtime is accompanies by detailed information about the song- artists, album, album review and lyrics. Presently this app is available only in U.S. and Canada.

If you are interested to become a Jockey then you can create your own custom channel and be a star among your friends and followers.


Webradio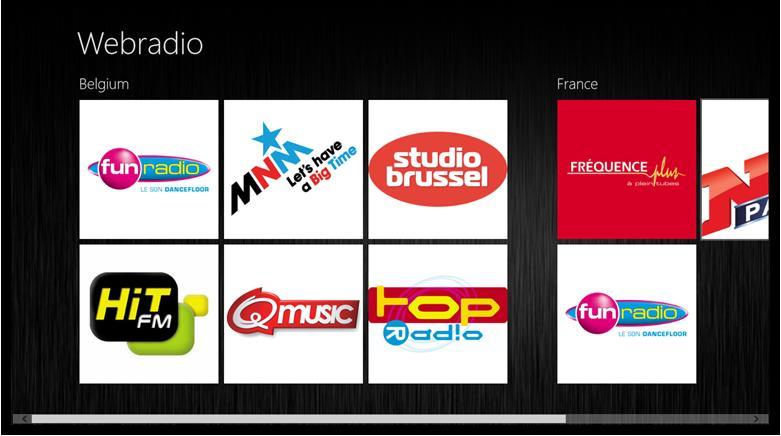 An internet based radio for Windows 8 which focuses more on providing some content of different languages rather than rich content for a specific language. Not much use for English music lovers but for people who like music of other languages, this app can probably provide you will something at least to listen on your Windows 8 device other than your own collection. The available stations can be seen on the app download page.