Best Windows 8 Store Metro Social Media Apps | Windows Store Social Networking Apps

Read about the best Windows 8 Metro social apps. Know how to remain connected with friends and following with the these apps and the features of these apps.


Windows 8 is a solid performer that is equipped with in built apps that lets you show updates of Facebook and Twitter.It also presents you the whole address book from the Facebook, Twitter, Skype, LinkeldIn and your email accounts.The only catch is that if you want to remain updated on your favorite social network, or want to get live notifications, then you may need an app.

Hereby, we have mentioned some of the eminent Windows 8 apps:


FlipToast

Flip Toast helps you to see updates from Facebook, Twitter, LinkedIn In Instagram and the similar apps, also you can see the notifications, shutterbugs, messages, birthdays and first twenty friends when you scroll the screen,you can tap the screen for a longer page. If you want to see updates from one particular service, then pinch the semantic zoom feature and you'll be presented with tiles from where you can pick the option.


Tweetro


It is a comprehensive interface that spreads across the full screen to fit into the timeline, images and lists. Although the overall positioning of this app is baffling, but the buttons like Reply and Retweet works in your favor. It is the best twitter apps that keep you snapped into a side window through which you can easily view tweets, messages, favorites or other lists.


Social Dribble

Do you want to check the recent tweets on trending topic? Well, the solution is social dribble. It picks the latest hashtags and obtains all tweets. EventWall allows you to find hashtags, so that you can easily follow a topic that is in rage for example, does android works on camera or what are the recently launched products of apple. Social Dribble presents one tweet at a scheduled time period for the chosen hash tag in a large font.


Digital Dictator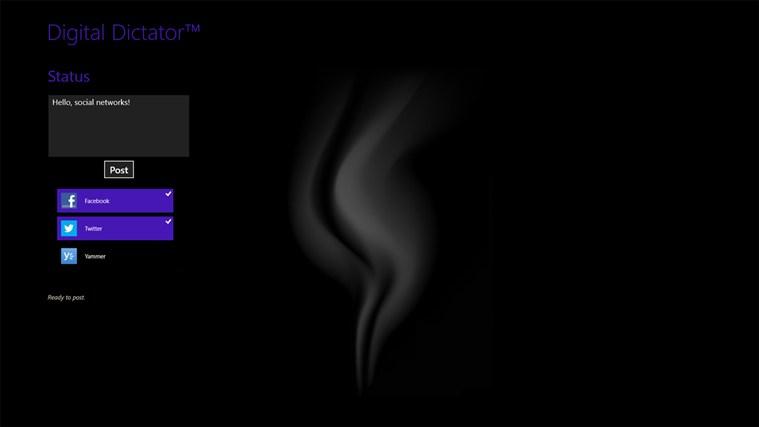 The digital dictator apps let you to post updates on more than one social networking site at a moment. It is a handy app that helps you to post on Facebook, Yammer and FourSquare.


NG Reader apps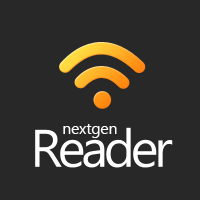 It is not only one among the best Google Reader app, but it is also one among the superlative interface that is seen on Windows 8. Through this app, you can view the lists, the feeds, stories all at once. And the best part of this interface is it doesn't look crowded.Additionally, it also syncs well with the Google reader account, so that you get the latest stories and news at your doorstep.


ReddHub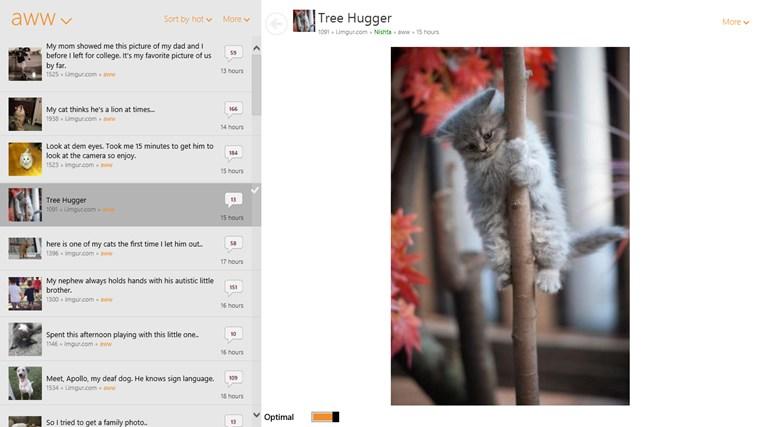 ReddHub is one of the best apps available on the Windows 8. Moreover, with this app you don't need to log into Reddit to see the pictures. You can pin subreddits from the screen, submit and revert the links and use the sharm charm to send links to reddit or share it from the reddit. And the best feature of this product is it automatically customizes the picture to fit to the screen.


Tumbukun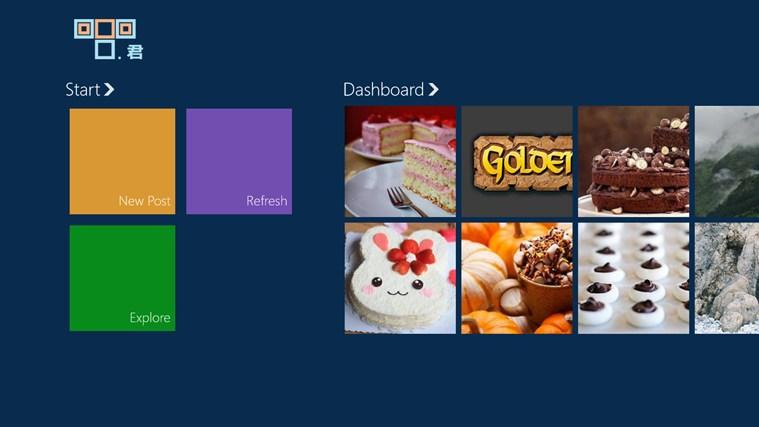 If you want to find the tumblrs or follow any of them in detail, then Single Stream has a user friendly interface. But if you want to update your own Tumblr account, then Tumbukun is the best. Through this app you can like and reblog your own post instantly.


IM+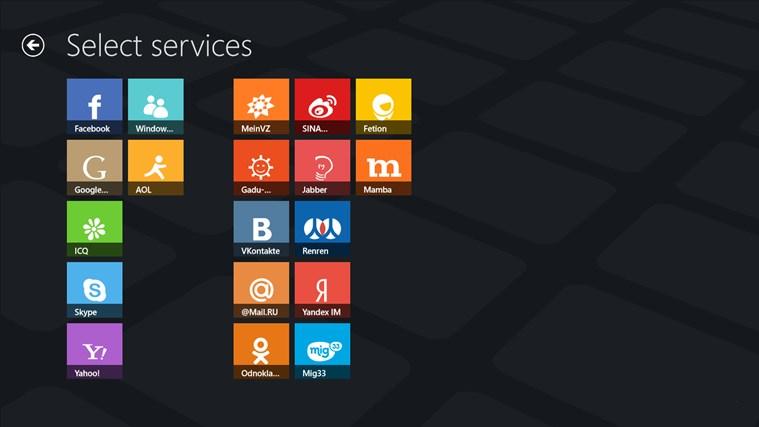 The IM+ of Windows 8 is of purple color and it utilizes a lot of space for messenger services like Yahoo and facebook chat. The plus point of IM+ is it covers all the main services including Jabber, Google, ICQ, AOL, Facebook, Yahoo, Skype and international messengers like Yandex and RenRen. The interface is user friendly and there are a plethora of options commencing from blocking people who you don't know to getting notifications and email alerts when you are offline.