Reviews and Specifications of LG Optimus G -LTE Smartphone

In this article, I have given the reviews and specifications of new LTE smartphone by LG, LG Optimus G. Read this article to know more about the features and specifications of this Android based smartphone.


LG is about to launch 4.7 inches Android based LTE(4g network)Optimus G smartphone. It is of a top level smartphone technology. LTE and Quad-core processor are the amazing features of device with LG Optimus G. Read the article to know what's new in it.


Display and Design of LG Optimus G

The LG Optimus G has a 4.7 inches LCD capacitive multi touch screen display and resolution of screen is 768x1280 pixel with a pixel density of 318 ppi. It's rectangular in shape with stunning looks. The viewing angles of the screen are also quiet impressive. LG Optimus G is equipped with corning glasses to protect it from scratch resistance. The power button of LG Optimus G is on top right side to make it easier to press with thumb.


Dimension and Weight of LG Optimus G

131.9mm x 68.9mm x 8.5 mm are the dimensions of LG Optimus G and it weighs only 145 gm which is the average weight for all the smartphones.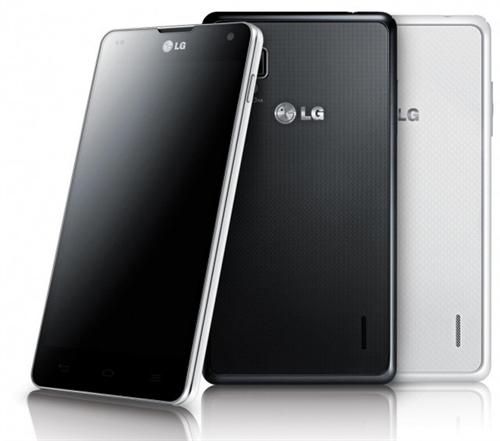 Camera of LG Optimus G

The camera of LG Optimus G is an interesting feature which has two versions 8 megapixel or 13 megapixel primary camera and secondary camera is 1.3 megapixel. Secondary camera is same for both the versions. The primary camera of 13 MP makes this smartphone unique as compared to other smartphones because 13 MP is not easily available in all other smartphones. Camera is also equipped with features like Geo tagging, Image stabilization and face detection.


Hardware and Memory of LG Optimus G

Hardware features of the LG Optimus G are awesome and it has an outstanding chipset including a 1.5 Ghz Quad-core Snapdragon S4 processor which makes it different from all other Android smartphone. It is a 4G LTE smartphone and has an operating system of Android OS, v4.04 (Ice Cream Sandwich). It is also equipped with impressive Adreno 320 GPU which provides necessary computing horsepower and makes it easier to play any 3D games of high graphics.

Coming to the memory of this 4G smartphone, it has 2GB of DDR RAM and 32 GB internal storage memory. Unfortunately, there is no micro SD card slot, so bad news for those who need more space.


Features of LG Optimus G

This smartphone is equipped with various new features like Live Zooming, Cheese Shutter, Dual Screen and Time Catch Shot. Live Zooming helps you to zoom a video while you are watching it which is an interesting feature. Cheese shutter helps you to take pictures by using a voice command rather than pressing a button which is also a nice feature. Dual Screen helps you to streaming a video while typing text which is a unique feature not found in other smartphones and Time Catch Shot, LG optimus G takes pictures before a moment of pressing shutter key and continues to do so until you release the shutter key.


Battery of LG Optimus G

The battery of LG Optimus G has a capacity of 2100mAh; it should be enough for 15 hours of talktime or 14 days of standby on a 2G network. The battery is non removable and should have a longer life span with 800 recharge cycle.


Conclusion and expectation of LG Optimus G

Concluding this review, LG Optimus G is a very good LTE smartphone in Android smartphone market. It is the flagship smartphone by LG, it is going to give a good competition to Samsung Galaxy S3 and HTC One X. Its unusual features can easily attract the youngsters .
There is no details about the price and release date of LG Optimus G smartphone yet.