PayPal funds transfer service in India

Are you waiting for PayPal funds transfer to become official in India? Read more about PayPal functioning in India.



Will PayPal enter India next year? This is the question asked by many online professionals today. If reports from www.Moneycontrol.com are to be believed, PayPal is expanding its domestic electronic payments service in Asia. The transfer of funds in Asia will now be official soon.

The main motive of doing so is it to cover big countries like India and China. India & China represent biggest consumer markets in world and establishing PayPal domestic network in these countries will definitely boost the business of online payment provider, PayPal. It seems that PayPal funds transfer will be official in India and China very soon.

PayPal domestic electronic payment services are already available in India but with some restrictions. Now, PayPal is willing to expand its network services because of the growing maturity and acceptance in Indian consumers. Many consumers have accepted electronic commerce and started paying online funds with their credit cards. Many Indian customers contribute towards online electronic commerce. Customers have started trusting online shopping.

People have started making international cross-border payments using secure services like PayPal. So, PayPal feels the time has come to become an official Indian partner.

PayPal is the first choice of customers when making cross- border payments. With this belief, Rupert Keely, the PayPal Senior Vice President of Asia Pacific zone addressed media and made the announcement that PayPal is set to enter Asian markets.

PayPal has already applied to China Central bank for a license. With this, PayPal will get an official stamp in Chinese market soon.


Will PayPal enter Indian market next year?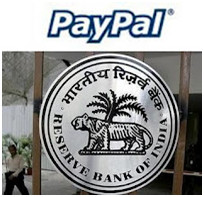 Like in China, PayPal has expansion plans in India too.

In India, PayPal will soon establish an office for domestic payments. In countries like China, online payment market is dominated by the Tencent Holdings Ltd.'s Tenpay and Alibaba Group's Alipay.

India also has online payment players like CCAvenue and DirecPay. Rapid growth in the economies of India and China has forced PayPal to think about expanding its services here.

According to a recent study, Chinese e-commerce will cross 750 billion Yuan this year. It is also expected that China will become world's largest electronic commerce market in 2015.

Indian market is expected to grow at 47 percent i.e., 460 million rupees this year. This survey is conducted by the industry group Internet & Mobile Association of India.

After seeing such high scope, PayPal launched a new service which is targeted to small and medium businesses. It provides online payment services on mobile devices such as smart phones & tablets. The payment is made using credit or debit cards. According to PayPal, this service is already out in United States, Canada, Australia and Hong Kong.

The good news for exporters is that 'The Federation of Indian Export Organizations' will enter into a MoU with eBay/PayPal to boost cross border transactions through electronic commerce. With the launch of this service on 12 April 2012, the company stated that exporters can now increase their sales and reach more global customers by offering products at low prices.

This would definitely encourage retail sales across India. An awareness program will be started by the company soon in areas nearby Delhi.