Upgrading to Windows 8

Here you will find the basic steps to upgrade Windows 8 from your old Windows operating system. Go through the article to find the basic requirements for Windows 8 upgrade.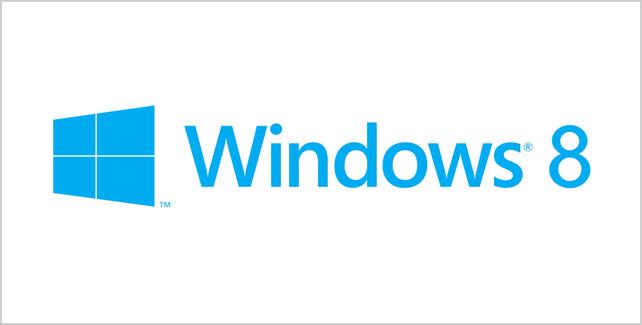 Microsoft latest OS Windows 8 has become the latest buzz in technological world. Many of the users are planning to switch over their OS platform to upcoming Windows 8. So, they would like to know the simple steps for upgrading to Windows 8. You can get Windows 8 easily by purchasing a Windows 8 laptop or PC. However, users prefer to upgrade to the latest version of Windows 8 to buying a new PC with Windows 8. There are two versions in this upcoming release; they are Windows 8 and Windows 8 Pro.


Can I upgrade to Windows 8 from an older version of Windows?

Yes, you can upgrade to Microsoft Windows 8. For this, you need an older version of Windows operating system. According to the official Microsofts' blog, if you are using previous windows versions like Windows XP, Windows Vista, or a Windows 7 PC, you will be eligible for a downloadable upgrade to the latest Windows 8 Pro release.


How much will be the upgrading cost for Windows 8?

According to Microsofts' blog, if you have a Windows version listed in the above paragraph which was purchased prior to June 2, 2012; you can upgrade to Windows 8 Pro with an amount of $39.99. The Windows 8 OS will be available in 131 markets worldwide. If you have a non Windows 8 computers bought between June 2, 2012 and January 31, 2013; Microsoft has offered Windows 8 Pro upgrade at a low cost of $14.99. You will also get Windows Media Center for free in this package. For this, you need to select the "add features" option available in upgrade process of Windows 8 Pro. This upgrade promotion for Windows 8 Pro is available both online and in retail shops from January 31st, 2013.


Is there any option to purchase the upgrade on a DVD or other physical media?

Yes, you can purchase the packaged DVD version of Windows 8 Pro upgrade for $69.99 from any local shop. If you are purchasing through the downloadable upgrade, Microsoft has added an additional option to buy a back up DVD. For this you need to pay an extra $15 plus shipping and handling charges. The upgrade installation process also provides you an ability to burn a DVD or make a bootable USB using your own media without any charge.


What about other versions of Windows 8?

Microsoft has announced four versions of Windows 8 with its release. As a customer, you can upgrade to two of them, Windows 8 and Windows 8 Pro. Other versions include Windows RT which is only available to be loaded in tablets, while Windows Enterprise version for large-volume corporate PC purchases. Windows 8, Windows Pro and Windows 8 Enterprise are available in both 32 bit and 64 bit editions, even though 64 bit edition is used commonly.


What are the differences between Windows 8 and Windows 8 Pro?

For common customers, Windows 8 and Windows 8 Pro versions are available to purchase. Of these two, the most suitable version for common users is Windows 8. Windows 8 Pro version has been exclusively designed for those who want additional features that common people do not require. The Windows 8 Pro version has extra features including Client Hyper-V Virtualization software and Bit Locker disk encryption tool.


What are the hardware requirements for Windows 8?
1GHz or faster processor

1GB RAM (32-bit) or 2GB RAM (64-bit)

16GB available hard-disk space (32-bit) or 20GB (64-bit)

DirectX 9 graphics device with WDDM 1.0 or higher driver

Microsoft is creating a new user interface named Metro for the upcoming Windows 8 operating system. Windows RT versions won't be able to drop out from this interface, while Windows 8 users can change over to the previous desktop interface. The latest Windows 8 has created Metro style applicationa which require minimum 1024x768 screen resolution for proper functioning. If you like to use the snap feature, screen resolution should be 1366x768. Snap feature is nothing but the Windows 8 special feature for automatically resizing and positioning applications when you drag them to the side of the screen.


What happens to my old files and system settings when I upgrade?

According to Microsoft official blog, If you are upgrading to Windows 8 from customer edition of Windows 7 you can retain everything which includes Windows settings, personal files and applications. If you are going to upgrade to Windows 8 from Windows Vista edition you will be able to retain Windows settings and personal files. If you are upgrading to Windows 8 from the Windows XP you will only be able to retain your personal files.


Will I have any problems with older hardware or software when I upgrade?

If you're upgrading from Windows XP or Windows Vista, there is a possibility to reinstall any applications that you are used prior to the upgrade. Most programs that operate in Windows 7 will most probably operate in Windows 8 also. However, Microsoft has a Compatibility Center Website "http://www.microsoft.com/en-us/windows/compatibility/en-us/CompatCenter/Home" where you can check for specific applications and hardware devices that have been certified to operate in the latest Windows 8 platform. When you start the installation to upgrade, you will also be getting a compatibility report along with it.