Google Updates its Page Rank algo in August, 2012

Google recently has released new updates algo of Page Rank on 2nd August, 2012 and its updates is available after a time gap of 3 months. I am writing here details about new Google page rank update. Read this article to get a complete information about the importance of PR, some tips to increase PR etc.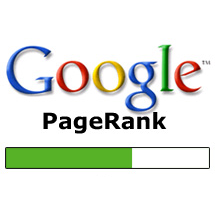 Google has updated the Page Rank algo on August 2, 2012. The last update has been made on 3rd May and before of that on 6th February this year. So it is seen that the time period of updating PR algo goes in a constatnt way i.e. a time period of every 3 months and also expected that the last update of this year will be available on first week of November, 2012. This time it is seemed that current PR update is very important for webmasters. Google Page Rank(PR) is a numerical value measures from 0-10 which measures about the importance of your website/blog in search engine. If your webpage has higher PR then it is crawled faster than that of a lower PR webpage. Let me give an example to clear your doubt. Suppose, you have a webpage which has a PR of 5 and the PR of your competitor's website is 4. Now as your webpage has a higher PR, therefore your webpage is crawled many times than your competitor's webpage. So the faster your websites crawls the more organic traffics are generated to your website from Google.


What is the importance of Page Rank?

This is a very important question for every new blogger. Why should I give importance to PR? Actually PR doesn't determine your webpage about it is good or bad. It only measures the popularity of your website. If your website has a low PR, then it does not mean that your website is bad and hasn't good quality contents. It is seen that people saying page rank of a website depends on thenumber of incoming links of that site. It's not true. Actually PR is an automated algo dpending on the quality links of your webpage, not quantity of links. Now a days webmasters give a huge importance to PR. Bussiness owners/advertisers give lot of concentrations on your website if your website has a higher PR. According to the Matt Cutts, Google Web Spam Head you should give more concentrate on quality of the contents, not to page rank. Let us see what actually Matt Cutts said-




Not increasing PR of your website?

If your website's page rank isn't increasing and showing a constant value, then don't be too frustrated. In erlier I have already said that PR of a webpage never determine that your website is good or bad. It only gives the measurement of popularity of a webpage. It has been observed lots of bloggers have a tendency to get thousands of backlinks from niche websites. Never wast your time by commenting on various forums/blogs. Just bind yourself in 5-6 blogs where you regularly read articles and interact with the authors. I am posting some tips to increase your website's page rank below-

1) Post articles as a guest author in 5-6 blogs whose PR is greater that 3.

2) Write articles containing atleast 600-700 words.

3) Contents should have a good quality and blog must have atleast 30-35 articles.

4) Your website/blog should be well designed so that it attracts the readers' attention.

5) Add some related images and videos to each post to make it more clear to the readers.

Important: To make your articles of 600-700 words, don't write unnecessary words forgetting about your main topic. Your article may contain less than above-said words, no problem. But your article should be up to the points, sound and complete.

If you like this article please give your comments in the following box.

Image source: Google