Nokia Lumia 900 arrives India launch date announced official & Specification

Nokia Lumia 900 will be welcomed by the users who use Lumia 800. Now Lumia 900 is going to launch in India soon. Get the details about this mobile and read the pros and cons of Lumia 900 and decide whether you can buy this mobile or not.


Lumia 900 in India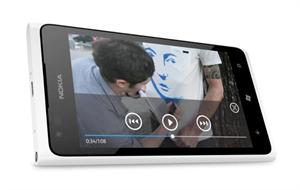 Lumia 900 is the successful mobile phone in United States. User used this mobile gave only positive review. Feedback of this mobile is good due to its software flexibility and smoothness. Currently Lumia 800 and Lumia 710 were present in India. Lumia 800 sales rate is much higher than Lumia 710. All this Lumia series runs Windows Mango OS. Hope there will be good scope for Lumia 900 in Indian market.
Lumia 900 launch date in India - Before September 2012




Nokia Lumia 900 Specification

What is different in Lumia 900 hardware
Hardware of Lumia 900 consists of well powered CPU and GPU. CPU manufactured by Qualcomm and the model is Snapdragon. The model number of Snapdragon processor is  APQ8055. As mentioned up this mobile has got Adreno 205 GPU. Snapdragon processor has got good features such as it decodes HD videos resolution at 1080p. This processor has got integrated GPU that is cited above. The GPU is not a seperate one so it loks powerful to run heavy graphics. Total weigth of this mobile is 160 gram.

It makes sad by hearing that Lumia 900 has no card slot means no expandable memory. But internally it has got 16GB but this space is not enough to store many HD videos. While concerning about RAM it has got 512 MB RAM. Designers says that this RAM is enough to run Windows Phone 7.5 Mango.


Is there anything new available in display features of Lumia 900
Yes, Nokia Lumia 900 got many display features for safety pupose. Protection for Lumia 900 display is ensured by Corning Gorilla Glass and Nokia ClearBlack display. Corning Gorilla Glass used to resist the damage that occurs in display. If your phone slips from your hand you don't need to worry for scratches and screen breaks. The another technology Nokia ClearBlack display means it reduces the reflection that occurs in your Lumia 900 and makes the display clean and clear under sunlight. Screen size when measured diagonally gives 4.3 inches with 217 ppi pixel density. Display is AMOLED capacitive touchscreen type that supports 16M colors.

Camera MP on Lumia 900
Camera specs were royal in Lumia 900. It has got 8MP camera with features such as Carl Zeiss optics, autofocus, dual-LED flash. It will be perfect alternative if you miss your digi-cam. Camera supports 3264x2448 pixels also there is a option for Geo-tagging facility. Secondary camera is the feature that is missed by many smartphone. But Lumia 900 makes you happy with Secondary VGA camera of 1MP.

Data features available in Lumia 900
All connectivity features such as 3G, Wi-Fi, Bluetooth were available. Speed of 3G is quoted as HSDPA at 42 Mbps and HSUPA at 5.76 Mbps.  microUSB v2.0 present in Lumia 900 can be used as a data cable as well as charger.

Battery backup details
It uses standard Li-Ion 1830 mAh battery the capacity seems to be high. But you should think it is big mobile that got GPU too. Users remarked that it can withstand for nearly 6 hours.


Cost of Lumia 900 in India

Lumia 900 when lauched in USA cost 729 American Dollars. If we convert this to our country rupee it costs 38,000 Indian Rupees approx. At the same time Lumia 610 is also to be hit India market. This mobile has got lower specification comparably to Lumia 900. Lumia 610 cost in India will be 12,000 INR.


Pros and Cons of Lumia 900

Lumia 900 Pros:
Hardware design is beyond our expectation. You feel when you finger rubs the mobile.
I think the OS will be flop but its perfect opposite. OS is brisk.
Using data in this mobile makes us to feel awesome.



Lumia 900 cons
No updates available.
Very less amount of 3rd party apps.
They failed at their camera. But I admired how Nokia made 41MP camera mobile.