How to protect and guard/keep your iPad/iPhone screen safe and clean

Read this article to know about the tools for keeping the screen of your Apple devices- iPad, iPhone or iPod safe and clean. Read what all you can do to clean the iPhone/iPad screen and what are the ideals tools to take care of your iPhone/iPad screen


What was the last time you brought something new and expensive and ended up damaging or dirtying it up? This can happen with your costly Apple devices too like with your iPhone or iPad. Most people will consider iPad/iPhone one of their most expensive items and therefore it becomes necessary to protect the life of these devices- their screen. So here we have gathered a list of few items to protect and clean your iPad/iPhone screen from dirt and damage:


Zagg Invisible Shield for Apple device screen protection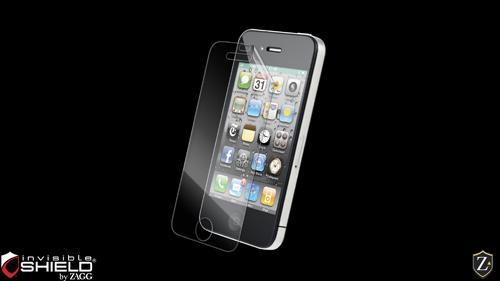 When it comes to iOS device protection, one of the first things you need to worry about is a screen guard. Unsightly scratches and digs can ruin an iOS device, permanently hindering a users view. This is especially true for the iPad HD, seeing how the retina- display is the tablets bread and butter. Scratching can be a tricky thing to avoid though, since a simple drop, fingernail swipe, or broken stylus can cause some serious marks. The best way to avoid these scratches is to protect your iPhone or iPad with a sturdy "Invisible Shield" from Zagg.com.



The Invisible Shield is custom cut to fit a variety of devices and styles. The unique thing is that you can purchase protection for just your screen, just your back plate, or for your entire product. This military grade paper thin protective cover mimics glass and is practically invisible to the naked eye once its applied. You simply stick the cover onto your device and smooth it out. This will give you all the protection you will need from dirt, debris, and those terrible dings and scratches.



The Invisible Shield makes use of nanomemory technology. These nano's are crystal clear and help to accentuate high-definition pictures and screen-types, making it perfect for the new iPad HO. These nano's also give your product a better "grip" and can drastically cut down sun glare, allowing you to use your device more easily in brightly lit conditions. But more importantly, these nano's will protect flawlessly against any scratching damage. In fact, in a video on the companies website, you can see a demonstration where a grinder is taken to a new iPad (almost tough to watch). The proof is in the demonstration and once the Invisible Shield is removed, the retina display is left in a jaw-droppingly unscathed condition.

In fact, Zagg is so confident in its products that its giving customers a 45 day money back guarantee if you find yourself unsatisfied with their Invisible Shield.


LCD Cleaners for Apple device screen protection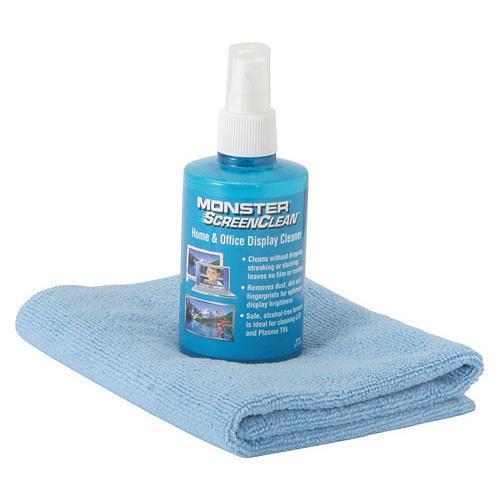 Having a protected screen does not equal having a clean screen. LCD's are very prone to dirt and fingerprint smudges. These may not be immediately noticeable, but try looking at your screen in a well-lit area and you'll see just how fast large amounts of grime can accumulate. In fact, screens can get so dirtied up that it can be very difficult to see anything when you're in a bright area. Because of this, you're going to need a way to combat everyday smudging and buildup. Screen protectors can guard you from scratching, but it will take an LCD cleaning solution to keep you protected from dirt.

One of the most popular LCD cleaning kits comes from Monster. The company offers variety of specialized cleaning kits as part of their "Monster ScreenClean" sets. These kits cover everything from laptops and LCD TV's to digital cameras. The sets generally contain a bottle of specialized solution and a soft, silky cleaning cloth. Apple's iOS devices have even inspired the company to develop a new kit called the CleanTouch. This product not only cleans away debris and fingerprints from Phones, iPods, and iPads, but it also leaves behind a clear micro-film that protects the device from further grime build-up. The solution is also packed with an anti-bacterial ward that will help stop the spread of germs, acting as an antibiotic for your device.

If you're interested in saving money, you can actually create a fairly decent LCD screen cleaning kit yourself. According to experts and online research, the best recipe for a non-abrasive screen cleaner is simply a 50/50 mixture of water and isopropyl alcohol. A cleaning cloth can be made from practically anything, but you'll want to steer clear of "rough" items like paper towels, tissues, or hand towels. Research suggests that handkerchiefs and cotton-blended T-shirts work really well. You will also want to stay away from tap water, which can contain damaging minerals.


Styluses for easy maneuvering and screen protection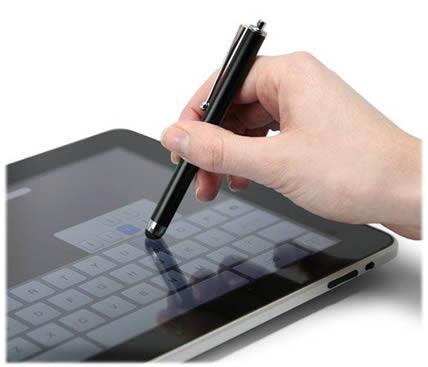 Styluses not only give you better control when it comes to manoeuvring around you touch device, but they can also help to keep your screen clean. Styluses do not emit the same types of "grease and grime" that our - fingertips can. These custom pens can also prevent scratching, as some come equipped with a rubberized head.

One of the best products available on the market is actually pretty inexpensive. The BoxWave Capacitive Stylus is the perfect tool for iPad and iPhone users. This rubber- tipped pen makes use of capacitive touch technology, making it as responsive as a fingertip. It comes with a sturdy metal shaft, and an available 3.5 mm headphone jack on the end of it. This allows you to plug the pen into the headphone port on your device, keeping it connected at all times. There is also a small metal clip near the top in case you wish to clip it to a shirt pocket or carrying case. This pen is also suited well for drawing or making electronic signatures. Its rounded rubber end will allow you to see th lines you are drawing from any angle, much like a standard pencil or pen.

The BoxWave Capacitive Stylus is available at a variety of different stores, but you can grab one for around $8.00 at Amazon.com.


Wrap up

Screens on electronic devices including that of iPad and iPhone don't look dirty on the first look, but try looking at it sideways with the screen not lightened up and you would see the amount of fingerprints and grease on your screen. It is always a good habit to give you iPad/iPhone screen a clean periodically. In addition it is a good idea to also purchase some hardware case to protect your Apple iPhone and iPad device from bumps and falls