Upcoming smartphones in India 2011 November with price and features

Read about the upcoming smart phones arriving in India November 2011. The row of smart phones for November 2011 include Apple iPhone 4S, Nokia Lumia 710, Nokia Lumia 800, Samsung Galaxy Note and Motorola Razr. These matchless handsets would really add more colours to your interest of choice.


This month will bring more excitement for smart phone enthusiasts in India as expected there will be a flow of handsets to the second biggest market in the world. As India is one among the best market for electronics products top manufacturers try their best to keep their customers happy by providing most elegant supplies. So if you are thinking of buying a smart phone this would be the right time to select from the given choice.


Apple iPhone 4S

The Apple iphone fans in India would be thrilled to get the first touch of 4S which is expected to launch in the country on November 25. Already Aircel has declared the pre order date of iPhone 4S which commences on 18th of November 2011. What pull people to own an iPhone 4S would be to have an experiment on siri, the personal assistant software which can recognize voice commands. Already the iPhone has reached 1 million happy customers. The handset has the latest iOS 5 update, and boost of having a 1 GHz processor and an 8 mega pixel camera. The price of iPhone 4S in India would be between Rs 35,000 – 37,000 for the 16GB model. The price of 32 and 64 GB models would be much higher.


Nokia Lumia 710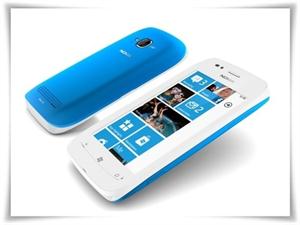 Nokia Lumia 710 being the first windows phone from Nokia would be a powerful handset with some unique features added to attract the costumers. It comes along with the ClearBlack technology which helps better vision in outdoors. Some additional features include 1.4 GHz Qualcomm Snapdragon processor, 8GB internal storage, 3.7 inch anti glare capacitive touch screen, Internet explorer 9 etc. 38 hours of non stop music is being assured by Nokia for this model. Social media applications like Facebook and twitter is integrated in the handset. The handset comes with a variety of inter changeable colours like black, cyan, yellow, white and fuchsia on the back. Black or white can be selected for making the front gorgeous.
The price of Lumia 710 in India would be Rs 19,000.


Nokia Lumia 800

Lumia 800 is another smart phone from the Nokia family which is also a windows phone coming up with some exceptional features. The exclusive feature of Lumia 800 is the use of ClearBlack technology for better vision in outdoor shoot. Some other features of Lumia 800 are 1.4 GHz processor, 512 MB RAM and an 8 mega pixel camera for high definition video recording. The company offers 55 hours of unlimited music. The handset supports HTML 5 coding and also has the latest windows browser Internet Explorer 9. As with Lumia 710 this handset too comes along with a variety of inter changeable shades like yellow, black or white on the front while fuchsia, cyan, white or black can be used to fit back cover.
The price for Lumia 800 in India is Rs 29,000.


Samsung Galaxy Note

Samsung Galaxy Note combines all the features of smart phone and tablet. Equipped with S-pen, this super smart phone has a 1.4 Ghz ARM Cortex-A9 processor. Some quick features are internal storage capacity of 16 GB, 8 mega pixel camera for HD shoot, Geo-tagging, touch focus, face and smile detection, image stabilization, Samsung Touchwiz, S Memo, Social Hub, Readers Hub, Music Hub, Digital compass, Adobe Flash 10.1 support, Samsung ChatON etc. The Galaxy Note runs on Android operating system, v2.3 Gingerbread.
The price for Galaxy note in India is 34,900.


Motorola Razr

Motorola Razr hyped as the world's thinnest phone is a cute device in hand. It comes with a dual core 1.2 GHz processor which runs on Android OS, v2.3 Gingerbread which can be upgraded to its latest version Android 4.0 Ice Cream Sandwich. The thickness of Razr is only 7.1 millimeter. Some quick features are 8 megapixel camera, Bluetooth, Wi-Fi and 4G support etc. The internal memory can be expanded up to 32 GB. The Razr has a special feature called 'Motocast' which can stream content from one device to other uninterruptedly.
The price of Motorola Razr in India is 33,900.