Nokia Lumia 800 windows phone specs, features and price

Nokia Windows Phone 7 Lumia 800/ Sea Ray specifications, features and price are given here. The much awaited Windows phone from Nokia. The Lumia 800 / Sea Ray and the Lumis 710 / Sabre would come with special features as for information. Read an exclusive story on the much awaited Nokia Windows Phone Lumia 800 and 710.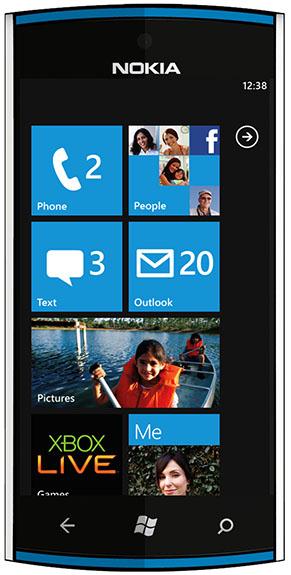 The much awaited Nokia Lumia 800 Windows phone will make its entry in to the world of smart phones giving a tough time for the leading smart phone manufacturers. Making space in its own ground, the Nokia Lumia 800 would try to bring back the good days of Nokia. This new device has some excellent features boosting to be the first Windows phone.

The company taking an advantage of the interest of smart phone users would make the Lumia 800 available in Europe, Hong Kong, Russia, India other countries where there is huge demand for smart phone. The Nokia Phones are keeping an eye on India as it is one of the prime markets of the company.

The Lumia 800 would come with a ClearBlack technology exclusively developed the company. This new technology helps users to have good vision on the screen during outdoors. Powered by a 1.4 GHz Qualcomm Snapdragon processor, the Lumia 800 would have 512 MB internal RAM. 16 GB memory would be ideal for storing songs and videos. For connectivity this device has Wi-Fi, Bluetooth and a micro-USB port. An 8 mega pixel camera is much suited for indoor and outdoor photos and video shoot. The company claims to have a best battery back of 9.5 hours of talk time and around 55 hours of non stop music. The Nokia Lumia 800 is available in three shades; Black, Magenta and Cyan. This device comes along with a long variety of interchangeable colours which include yellow, black or white on the front while fuchsia, cyan, white or black can be added as back cover. The Nokia Lumia 800 offers free navigation and comes with the latest browser, Microsoft Internet Explorer 9.

It is expected that this new smart phone from Nokia would be available in the European markets as a Christmas surprise. With Apple and Samsung trying to keep their sales up, Nokia too aims to bring the best out from them giving a touch competition to the rival windows phones. So the picture is much clear now on the Nokia Lumia 800 would be a strong rival to Apple's iPhone 4S and Samsung's Galaxy series smart phones. As Nokia and Microsoft is having a strong relationship, the latest entry Lumia 800 would try to get the support of the mass in the coming days.

The Nokia Lumia 800 would come at a price tag of $580. Customers in India will have to wait at least a couple of months to get the first touch of this smart phone.