How to browse privately in Epic browser

This resource will help you to browse privately in your browser by activating private browsing. i will tell how to activate private browsing in Epic.


Hello friends you must want to browse in private through epic browser.
In private browsing no history, cookies or not even files are saved. So I explain you how.

Follow the steps:-


step-1:-

First you click on the epic browser icon from your desktop.


step-2 :-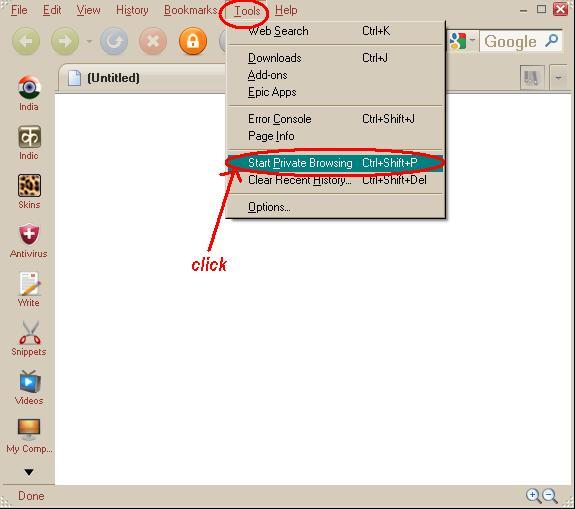 Then your epic browser will be displayed on your screen; there you click on 'Tool' option on top.


step3 :-

In the Tool option click on 'Start Private Browsing'. On clicking your private browsing starts.

NOTE: How will you know your private browsing started? I will tell you how. After going through all above steps, on top a yellow bar will appear on 'new tab' written "Private Browsing Mode is Activated".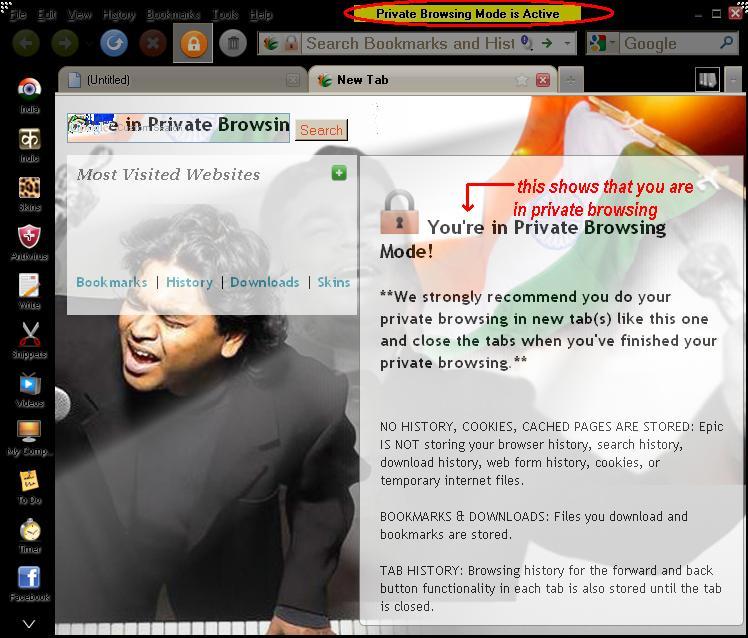 OR

you can directly click on the menu bar.