Enhancing Healthcare Services through Medical Management Systems

Are you looking for the best medical management systems and software? Take a look at these recommendations.


The medical management system helps manage organizational activities in the field of health care. The goal is to optimize resource management, ensure high-quality and effective medical care for patients, and increase the financial stability of medical institutions.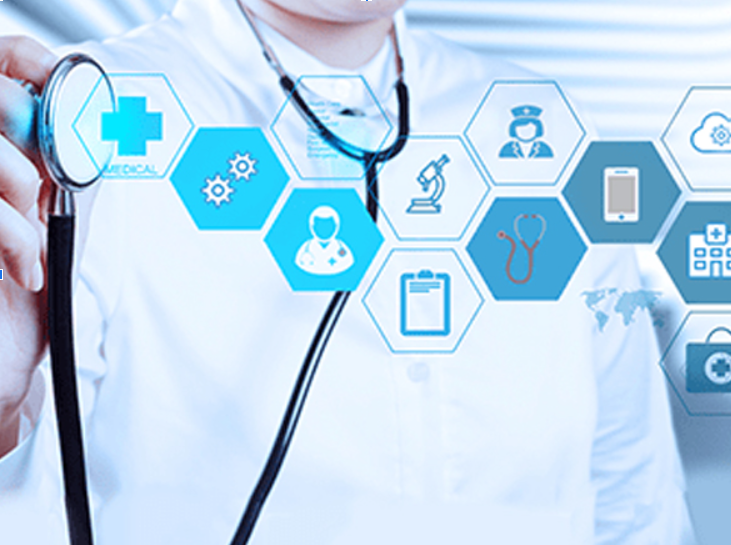 Integrating Electronic Health Records (EHR) into HMS

Medical Management Systems (HMS) rely on Electronic Health Records (EHR) to maintain accurate and up-to-date patient information. EHRs are digital versions of patient charts that contain comprehensive patient information, including medical history, medications, allergies, lab results, and other relevant clinical data. The integration of EHRs into HMS can improve the quality of care, reduce errors, and facilitate communication between healthcare providers.

Integrating EHRs into HMS requires careful planning, implementation, and ongoing maintenance. HMS developers need to ensure that the EHR system they choose is compatible with the HMS platform and meets regulatory standards. They also need to ensure that patient data is securely transmitted and stored in compliance with privacy laws, such as HIPAA.

In addition, HMS developers need to provide healthcare providers with user-friendly interfaces that allow them to easily access and navigate EHRs. These interfaces should be designed with the needs of healthcare providers in mind, such as providing easy-to-use search functions, customizable views, and the ability to view patient data in real time.


The medical management system may include the following elements:
1) Planning and Resource Management for Efficient Medical Institutions

Planning the work of a medical institution is an important stage for ensuring high-quality and effective medical care for patients. This includes preparing the budget and resources needed to operate the medical facility. Initially, it is imperative to define the number of individuals who will be availing of healthcare services at the medical establishment and discern their specific requirements. Based on this, the number of medical personnel, equipment, and materials necessary for providing medical assistance is determined. After assessing the staffing requirements, the next step involves determining the financial resources available to the healthcare facility for a specific period. This includes determining income, expenses, and investments. To ensure the effective operation of a medical institution, it is important to distribute the budget between different departments and projects, provide funding for priority areas, and control costs.


2) Selecting, Training, and Evaluating Medical Personnel

First of all, it is necessary to select qualified and experienced candidates for positions in a medical institution. This can be done through specific selection procedures such as interviews, testing, and reference checks. To ensure equality and gender equality of selection, special programs can be used. After the selection of candidates, it is necessary to provide their training and preparation for work. This includes induction training, familiarization with the rules and procedures of the medical facility, as well as training in particular skills and technologies.


3) Implementing Standards and Protocols for High-Quality Medical Care

Standards and protocols are a set of rules and procedures that allow ensuring high-quality medical care for patients. It is essential to establish standards and protocols that reflect current medical knowledge and technological advancements. It should be done taking into account the unique needs and expectations of patients to ensure high-quality medical care.

Implementation of standards and protocols can ensure more efficient and safer medical care. This may include standards for the prevention and treatment of various diseases, emergency medical care protocols, pain management standards, etc. Multiple tools can be used to enforce standards and protocols, such as quality control systems, monitoring and auditing procedures, and training and support systems for medical staff. Effective management of the quality of medical care is a crucial aspect of organizing the operations of a healthcare facility. This helps to provide patients with superior quality medical care and enhance the outcomes of their treatment.


4) Marketing and Advertising Strategies for Medical Facilities

One of the most effective methods of marketing and advertising a medical facility is how much time is spent on the Internet and social networks. It is important to have a professional and clear website that contains information about services, doctors, and other useful materials for patients. Traditional marketing methods such as brochures, billboards, radio and television advertising, participation in medical exhibitions and conferences, etc., can also be used. It is important to take into account the ethical and legal aspects of advertising a medical institution, in particular, the rules for advertising medicines and medical services.

Finally, the effectiveness of marketing and promotional activities can be measured and analyzed using various tools such as patient surveys, web statistics tracking, and other market evaluation methods. This allows you to determine performance and adjust marketing and advertising strategies to achieve the best results.


5) Risk Management and Patient Safety for Effective Healthcare Services

Risk management and patient safety are essential components of the operation of a medical facility. It is also crucial to identify and minimize potential risks associated with the delivery of medical services. This may include conducting security and risk audits, implementing security procedures and protocols, training staff on security and risk issues, and ensuring that security and risks are properly documented and reported.


6) Information and Technology Management for Improved Medical Care

Information and technology management is a critical component of the effective management of a medical institution. This means collecting and processing data about patients, their needs, and treatment outcomes. The use of information technologies helps to automate the processes of data collection and processing, which ensures faster and more effective management decision-making. Such systems allow to control of the stocks of medicines and equipment, simplify the process for the value and purpose of treatment, and also provide a quick and accurate accounting of medical diagnostics and procedures.


Leveraging Data Analytics in HMS

Data analytics can provide insights into patient care outcomes, clinical workflows, and operational efficiency. The integration of data analytics into HMS can help healthcare providers make data-driven decisions, identify areas for improvement, and optimize resource utilization.

Leveraging data analytics in HMS requires a robust data infrastructure that can collect, store, and process large volumes of data. HMS developers need to ensure that data is securely transmitted and stored in compliance with privacy laws.
In addition, data analytics tools should be designed to provide healthcare providers with actionable insights. For example, data analytics can be used to identify trends in patient outcomes or to identify areas where clinical workflows can be optimized. Data analytics can also be used to monitor resource utilization and identify areas where costs can be reduced.


Conclusion

Developing Medical Management Systems requires a deep understanding of clinical workflows, regulatory standards, and technical infrastructure. HMS developers need to collaborate with healthcare providers to identify areas where technology can be integrated into clinical workflows to improve patient care outcomes, reduce errors, and increase efficiency. The integration of EHRs, CDSS, and data analytics into HMS can provide healthcare providers with the tools they need to deliver high-quality care and improve patient outcomes.