How to do Android app development with no coding?

Developing apps without learning to code is now possible thanks to technology and the evolution of coding solutions! For someone who doesn't have a technical background looking to build their Android app, check out these top 5 no coding applications.


Coding can mean different things to different people. In the eyes of someone who isn't enthusiastic about technology, coding may seem like a magical language used by nerdy geniuses. In contrast, if you're a passionate developer, coding might be your calling.

In recent decades, coding has become one of the top professional skills to have, especially since the recent pandemic shut down the world. There has been a sudden surge in demand for developers in the job market. You can bundle an app for your business easily if you know how to use app development software. But what if you're on a budget, not a coder, and you must create an app for your business? The complexities of coding do not have to impede your business growth because you can now create mobile apps without coding. This blog will take a quick look at the platforms that assist in building apps without coding knowledge.


Why Do You Need an App for Your Business?

Technology plays an increasingly important role in business solutions as the world changes. Your business will likely become obsolete in the coming years if you don't invest in technological advancements. It is no longer enough for businesses to focus only on increasing conversion and retention rates and improving revenue flow. Globally, businesses have shifted their focus toward delivering exceptional customer experiences.

The bottom line is that mobile app development is a necessity if you want to remain relevant in an increasingly competitive marketplace. Regardless of size, small or enterprise organizations can benefit significantly from iOS or Android app development.

The following are some ways a mobile app can benefit your business:

Direct Communication with Stakeholders: The boom of app-building software in the twenty-first century has been a boon for businesses. A free app or a customized app built with the help of a tech partner will eliminate middlemen between your business and your customers. A user-friendly and easy-to-navigate mobile app can help your business stay connected to customers, investors, employees, and vendors from a single point.


Better Brand Visibility: You can make your mobile app an ambassador for your brand if you create a user interface that reflects your brand's values. A well-designed app will increase brand recall and convey your brand values to your audience. Your iOS or Android app can also be used to promote your brand via digital media strategies.


Better User Engagement: It is no surprise that Google Play Store sees a daily increase in the number of apps available. Businesses need apps to improve user engagement in a world where people are almost always glued to their smart devices. Your users will spend more time interacting with your business if your app is clutter-free and minimalist in design.


Advance Marketing Medium: The mobile apps you develop don't just keep you connected to your customers; they also provide you with a free marketing platform to capture their attention. You can use beacon technology to market the right products to the right audience in real-time through push notifications in addition to promotional banners and campaigns that improve your brand awareness.


Enhanced Retention Rates: You can boost your retention rates by incentivizing loyal customers with mobile apps that manage rewards programs easily. If you decide to build your app to cater to your customer's interests, your customers can also stay up to date on the latest products, services, and promotions.
Major Steps in Android App Developing

You can edit and customize your app according to your requirements using their features. Four steps can be followed by any startup businessman to create an Android app.


Select Your App Template: Depending on the type of business you run, each template serves a different feature. The template may be excellent on platforms, but if it lacks the feature you desire, you can customize it. This template is primarily fun to use because it allows you to customize it to make an Android application. It means that you will not be able to find a feature to suit your application development needs. A straightforward method can be followed to add them.

The process of building an app. It has become easier for people to create Android apps from scratch with Spectrum. There is an alarm feature page on coding platforms. The result is that you will always find a template that suits your business. You can customize it if it does not meet your needs.


Decide On Your Business Branding: The next step is to connect your website to a builder. The app platform shows you the colors you've already used in a palette. Your current branding can be matched with this pallet. Anyhow, we do not yet have a website. The colors you choose would be important. This step can be skipped if you haven't decided what color you want yet. You can enter your phone number at this point to receive previews whenever you need them. Colors aren't the only way to brand your android app. App platforms also make it easier to customize apps using images.


Add Content: App coding platforms always come with pre-loaded content. The purpose of this is to make editing easier for you. The about page, for instance, can be customized with new text or images with descriptions. The information can come from anywhere, such as contact and social information or blogs. It is always your choice to customize your design.

In most cases, it is easier to implement a feature with a back end. Moreover, restricted access is also available. A user can only access certain pages if they are officially logged in.


Publish Your App: As you have evolved in the area of designing platforms. Now it's time to add the content and areas your users desire to your application. The first thing you need to do is confirm that you will not breach the warnings that have been issued to you. The last step is to sign up for an Android developer account and a Google developer account. The qualification is required for developers entering the market.
Best App Building Platforms If You're Not a Coder


1. Andromo: Andromo is one of the most popular Android app-maker platforms that you can use if the cost of making an app does not suit your budget. It takes three simple steps to build an app with Andromo. Andromo is easy to use; just create an Andromo project, add content, images, and graphics, and hit submit! Andromo has the major downside of not allowing you to preview your completed app as you design it; rather, you must wait until the app makers email it to you to preview it.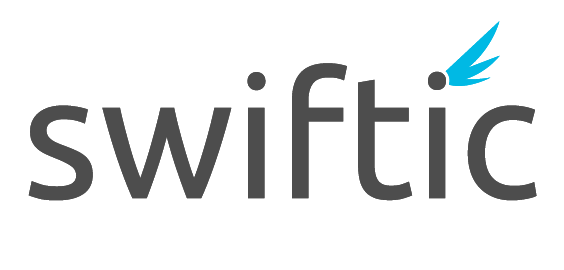 2. Swiftic: You can build a business app using Swiftic, formerly known as Como, on any platform without knowing a single line of code. In Swiftic, you can create apps that focus on customer engagement and revenue generation for your business. One of Swiftic's cons is that it lacks some important features, such as team management, campaign support, and API access.




3. Bubble: Experts consider Bubble to be one of the best no-code apps available. Bubble.io was named one of Fast Company's Most Innovative Small and Mighty Companies of 2021 since it was founded by Joshua Haas in 2012. No-code app development platform lets you build, host, and scale applications without writing any code. The user interface, security, and scalability of Bubble make it a popular choice among potential customers. Software developers will find Bubble a powerful tool thanks to its customizable parts.




4. Appy Pie: Appy Pie is a hybrid no-coding software that you should consider if you have no experience coding but want to build an app and host it in the cloud. You can build apps for Windows, iOS, and Android with this development platform, and your apps can be launched on Google Play and iTunes. A major advantage of Appy Pie is its drag-and-drop themes and layouts. The platform also supports features such as push notifications, real-time analytics, and ad generation. There is no doubt that Appy Pie offers reliable support, but the lack of documentation and tutorial videos have caused frustration among users.




5. Appery: If you are looking to create mobile apps without coding, do not overlook Appery, which is a platform for creating apps quickly and easily. In the same vein as the previously mentioned apps on this list, it is cloud-based and does not require any coding skills from you. Appery offers the capability to integrate plug-ins that enhance the overall effectiveness and functionality of your app. The lack of web development options is one of the major disadvantages of this software.


Takeaway

Creating apps that complement your business is essential in today's fast-paced world where technology is continually evolving. If you use any of the free app builders or app development software mentioned above, you can create an app for free without having any coding skills. However, it is always best to trust industry experts to curate your app instead of no coding software for your app requirements.