Dropispy : The best adspy tool to find winning products with high potential for Dropshipping?

Here we are reviewing Dropispy, a adspy tool that can help you get the potentially high potential products for Dropshipping. Know what benefits you can get from this application and our rating on its performance.


Online commercial activities such as Dropshipping are taking on a large scale due to the exponential evolution of the Internet. Indeed, Dropshippers and e-merchants benefit enormously!

You are a Dropshipper or an e-merchant, or even want to do business online, and you don't know how to go about finding the best Dropshipping winning products.

Do you want to be overwhelmingly successful there? Well, you just need to know the secret exploited by those who are already successful at it! What makes their ultimate success is that they were able to discover new strategies for spying on online ads: these are Adspy tools.

In this article, you will therefore discover a guide explaining the various functionalities of the best asdpy tool recognized by a large number of advertisers for its proven effectiveness in Dropshipping: it is Dropispy with its Adspy and Shops Spy tools.


Let's discover an adspy tool

An adspy tool is a social media ad sourcing app. An Adspy tool collects millions of online ads and allows Dropshippers and e-merchants to search for the best ads that hit.

Thus, it allows you to find the best winning products you need in your Dropshipping business. There are several adspy tools like Dropispy which rank the best in vogue shops in order to provide you with real-time information on the strategies your rivals are using.


As a result, when you use an Adspy tool, you are one step ahead of your competitors. In short, you are informed of all the trends! This is exactly why many Dropshippers and e-merchants appreciate Dropispy and adopt it for their online business activities.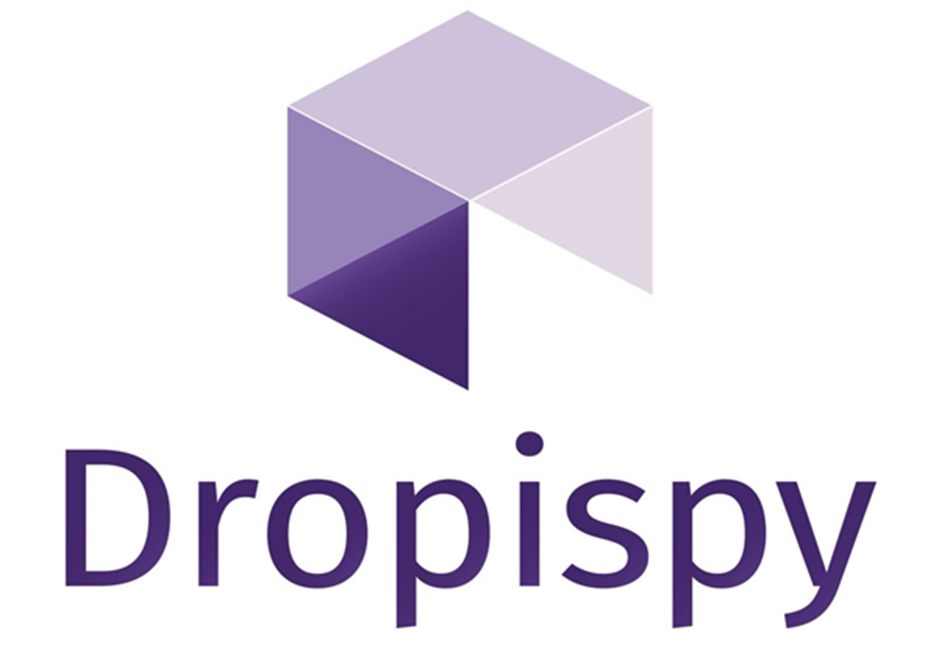 Indeed, the Dropispy app allows you to quickly make your Dropshipping activities successful, in the sense that you have enough information about the best current winning products.

From this information, you can establish a good marketing strategy. This is what will set you apart from those who are looking for Dropshipping products through traditional methods.

Moreover, because of its various functionalities and its many quite relevant filters, the Dropispy software is one of the best Adspy tools. It is a real Adspy tool that proves itself in the competitive market in terms of functionality and price-quality ratio.

Finally, it is an app whose use is easy, whose interface is intuitive and simple. Anyone can use it easily!


Find the best trendy Dropshipping products thanks to Dropispy

It is often remarkable to know that many people in the field of Dropshipping or e-commerce are struggling to take off in their business. Why? This is because they lack information! As a Dropshipper, e-merchant, you must know the best current strategies that can allow you to do relevant research to have concrete results.

This is why the most important criterion you need to find the best Dropshipping products is to embrace the idea of ​​using Dropispy which has a wide variety of filters.

Indeed, through the relevant search filters of the Dropispy tool, you have the possibility of refining your search results. Likewise, you can collect reliable information that suits your search criteria. See how it works in the next image!


Do you see how easy it is to configure your search? All you have to do is precisely choose the filters that meet the search criteria, before starting your search. The obvious can be seen in the following image:


Besides, since Dropispy is a no less important app, it has several other filters that are more relevant than the ones we have just gone through. With these, your search for potential ads becomes easier and more advanced. Discover these different filters:
"Search text" filter. It allows you to enter your niche search query or any type of product you want to collect on social networks.
"Creation date" filter. Through this filter, you can proceed to the contextualization of ads. Let's take for example the case where you are looking for the best products of the past year, and which did well during the holidays (Valentine's Day, etc.), the "Creation date" filter is well suited to present you a better result.
"By platform" filter. It is a filter that allows you to select ads that refer to specific CMS only. Remember that this is a filter that favors the collection of ads reserved for e-commerce. In addition, it allows for more opportunities to collect Dropshipping ads. It is also recommended for Dropshippers who use sites like WooCommerce, Magento, Shopify.
The "sorting of the best trending ads". After completing the filters, you will at the same time see a lot of Facebook ads available to you. The important thing for you at this level is to collect the best news winners ads.

And to achieve this, you will use the Dropispy app's ad sorting system to bring the winning ads to the fore. Thus, you will then proceed to the selection of "Like" and "Desc" located in the top right corner.

This is an option that allows you to sort the ads with the aim of asking Dropispy to place you in the first position the ads that have received the most "Likes". See what it's all about in this image:


To go further, the tool allows you to display the ads, ranging from the oldest to the most recent, or from the most recent to the oldest. "Asc" means "in ascending order" and "Desc" means "in descending order".
Moreover, given all these advantages and features of the Adspy tool, what can we say and remember concretely from the Dropispy app?


Our opinion on Dropispy

First, the Dropispy software is an adspy tool that is easy to use, affordable to everyone. Apart from all its diverse features, it also has a very intuitive interface which makes several Dropshippers all over the world like it.

It is also an app that is recommended to anyone who does e-commerce in order to boost their turnover.
Then, considering its various features, the analyzes revealed that Dropispy is currently above all adspy tools in the market, even AdSpy which is considered a giant in the world of Dropshipping. It is therefore clear that Dropispy is the best adspy tool to seize to promote the rapid evolution of your online activities.
Because, and its many features and its very low price justify this reality of the preeminence of the app over several others.


Also, your first experience with Dropispy will definitely make you fall in love with adspy tool due to its simple and attractive usage. Everyone who has used it has always testified to its effectiveness. What a godsend to be one step ahead of your competition!


Conclusion

Ignorance should not reign in the field of Dropshipping if you want to be overwhelmingly successful. Indeed, you must go beyond all conventional or traditional methods of researching potential winning products on social media to adapt to current Adspy tools.

So, the secret of all those who truly succeed in Dropshipping is the use of Adspy tools! It is without a doubt that Dropispy is the best adspy tool that will save you a lot in your field. Don't miss this opportunity!

In this article, you have learned the features of Dropispy in its variety of relevant filters to quickly find the best winning Dropshipping products. Well, by its effectiveness, the tool speaks for itself!

Finally, this element has guided you to grasp the essentials to have in order to take full advantage of Adspy tools in your online activities. If you think Dropispy's features are ideal for boosting your Dropshipping business, join us as soon as possible for your new promising experience.