Top 21 FLV to MP4 Converter in 2022

Read our exhaustive list of FLV to MP4 converters in 2022. Convert your FLV files to MP4 format, a video file type that is best for online use as well as on any device that you use.


There are so many different video converters on the market, but not all of them can do what you need. What should you look for in a video converter? Below is a guide on how to find the best FLV to MP4 converter.


What are the factors to consider before choosing a video converter?
1. What media players does it support?

The first thing to check is what media players it supports. If you want a converter that can play on any platform, from a computer to a mobile phone, then choose one that supports as many devices as possible.


2. What formats can it convert?

It's also critical to check what video and audio formats the converter support - some only support one format, so make sure you double-check.


3. What features does it have?

Look for a converter that offers features such as more advanced settings, an option to add subtitles, and a preview window. You should choose the features you need, but don't get overawed by the number of options.


4. How much does it cost?

The last thing to check is how much the converter costs. It's advised to go for a moderate-priced product, because more expensive converters may have extra features which you don't need. Besides that, a cheaper converter might also be just as reliable, if not better!


5. Is there a free trial?

Consider downloading a free trial of the software and trying it out. If you're happy with the results and haven't found any problems, then it's a wise idea to purchase the software. If there is a free trial, there will most likely also be a money-back guarantee, so don't worry about what happens if the software doesn't work.


Top 20 FLV to MP4 converter in 2022

With one of these programs, you can convert an FLV video into an MP4 file. These are the top 20 FLV to MP4 converters you should check out in 2022.


1. VLC Media Player

VLC is a very capable tool for converting and playing FLV videos. The most exciting part? You can simplify your task using built-in presets or tweak it more if needed. It also provides an amazing video player instead of seeking out other software as some other conversion tools do. This means less time wasted on finding what's right without Vlcs' features included in one place already at first glance.


How to convert FLV to MP4 in VLC Media Player:
Start the "VLC Media Player"
Click on the "Media tab" and then select "Convert/Save" option
On the Open Media page, click"Add option" to add the .flv video files
Next, click on "Convert/Save option"
On the Convert page, go to the "Profile section" and select "MP4 format"
Click on "Start" to start converting.



Convert your FLV videos to MP4 or other formats online using VEED's convertor. It is an incredibly simple tool that you can use straight from the browser, without downloading any software. All it takes are some clicks and in no time at all.


How to convert FLV to MP4 in Veed:
Go to the "Veed" website
Click on "Upload your file" with the video you wish to convert
Choose your output format: MP4
Click on "Convert file"
To save, just click on "Download file"
3. Online-Convert

Online-Convert is a tool that can quickly and easily transform one file type to another. This online video encoding software supports converting popular formats such as FLV, MPEG, 3GP, AVI, MKV, MOV, etc. It also has an option for converting home videos. This is because you don't need expensive professional equipment when trying out newly purchased devices or viewing old footage on your computer screen.


How to convert FLV to MP4 in Online-Convert:
Go to the "Online-convert" website
Choose the FLV file you want to convert
Change quality or size (optional)
Click on "Start conversion" to convert FLV files to MP4
Download your MP4 file
4. Freemake Video Converter

Freemake Video Converter is the ultimate all-in-one multimedia tool that does more than just video conversion. You can also burn DVDs or create photo slideshows with this program. It has over 500 supported formats for both input and output. That means you will be able to play any kind of file on your device no matter what type it may be. You don't have to worry about compatibility issues due to a lack of knowledge when using other programs like these.



How to convert FLV to MP4 in Freemake Video Converter:
Download the program
Launch Freemake Video Converter
Add your FLV files
Choose "to MP4"
Set MP4 video parameters
Convert FLV to MP4
5. Gihosoft Free Video Converter

The Gihosoft video conversion tool is a free and easy way to convert your videos into different formats. The software has an appealing interface that makes editing easier than ever before. The full version can also be purchased if you would like unlimited access or some extra features. For example, you can edit with audio narration clips instead of just filters from within the app itself.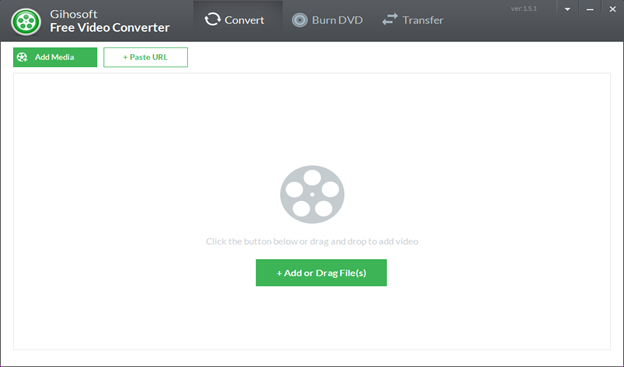 How to convert FLV to MP4 in Gihosoft Free Video Converter:
Download and install the program
Launch Gihosoft Free Video Converter
Import FLV file
Select Output- MP4 Format
Edit video if needed
Convert video to MP4
6. Tipard Video Converter

Tipard Video Converter helps you convert any video to AVI, FLV, or MPEG with just one click. With this powerful conversion tool, users can download 1080p quality videos for free on their favorite device! You'll also like how it offers batch conversions and adjustments such as flipping your footage horizontally/vertically while maintaining sound intact - all easily accessible through Tipard's user interface which is designed so intuitively even those without much experience will find themselves at home quickly.


How to convert FLV to MP4 in Tipard Video Converter:
Download and install the program
Launch Tipard Video Converter
Add video & audio file
Choose output format: mp4
Start converting videos
7. TalkHelper Video Converter

With TalkHelper Video Converter you can convert not only between FLV and MP4 but also between DVDs, MOV, and MKV among many other formats. Using well-thought-out conversion presets it can convert files quickly with high-quality output for any device. If you are looking to download your videos online then this software offers built-in functionality. There are no extra programs that need to be sought outside of its own interface which will save time when downloading multiple video assets at once. Even better still? It comes free as part of a very efficient tasking system, so all things considered from converting those FLVs into something more playable on today's gadgets.


How to convert FLV to MP4 in TalkHelper Video Converter:
Download and install the program
Launch TalkHelper Video Converter
Select the "Add Video File" option.
Import the FLV file.
Select the "Video" tab.
Select MP4 from the list of formats
Use the "More parameters" to tweak output options
Click on "Start Convert" to turn FLV into MP4.
8. iDealshare VideoGo

iDealshare VideoGo is the ultimate all-in-one video converting, audio changing, and playing tool. It plays any type of media directly without conversion on Windows or Mac. In addition to this, it provides some basic editing options such as trimming, cropping, etc., for those who need more control over their videos before they post them online.


How to convert FLV to MP4 in iDealshare VideoGo:
Download the program
Launch iDealshare VideoGo
Click the "Add File" button
Select the "Profile" drop-down triangle to select desired video or audio format
Click the big round "Convert" button to start and finish the video
9. MediaCoder

MediaCoder is an application that can enhance clip content using filters, in addition to converting FLV videos. This program also supports GPU encoding acceleration, making it possible for users to speed up the process of creating high-quality videos. There is no need to sacrifice anything in terms of quality or performance when compared with other methods like CPU accelerated conversion apps available on smartphones and tablets nowadays.



How to convert FLV to MP4 in MediaCoder:
Download and install the program
Launch MediaCoder
Add the file you want to convert and click "Open."
Click on the "Video" tab and check the "Enable Video" function.
Navigate to "Format"—- "MP4".
Go to the "Container" tab and select "MP4″ from the drop-down list.
Click on "Start" to start converting
10. Icecream Media Converter (Freeware)

The free Icecream Media Converter converts video and audio files to fit any device you want, whether it's an iPad or Samsung smartphone. It also includes a variety of options for converting online videos that can be copied directly from the browser window into formats suitable for your particular phone.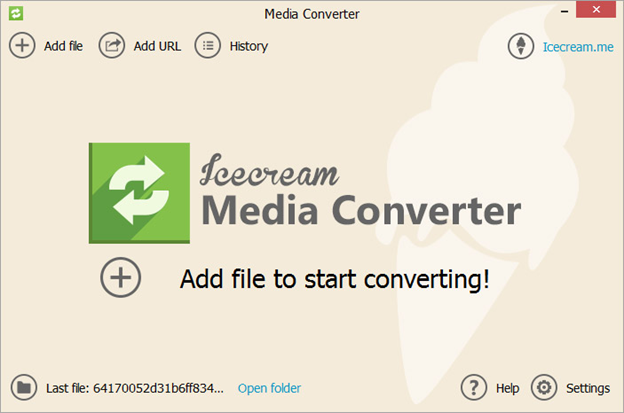 How to convert FLV to MP4 in Icecream Media Converter (Freeware):
Download and install the program
Launch Icecream Media Converter
Add FLV file
Configure output file settings
Start FLV to MP4 conversion
11. HandBrake

HandBrake is an open-source video transcoder tool that can be used to convert FLV files into MP4s. It offers many presets, allowing you to tweak your source file for different purposes such as web streaming and mobile devices--all while ensuring full compatibility on anything else. You also get live previewing capabilities with this program just like VLC does. This means there's no need to worry about what'll end up being output if it doesn't look right away when filming something. This is due in part to its easy interface designed specifically around optimizing settings quickly without getting overwhelmed by options.


How to convert FLV to MP4 in HandBrake:
Download and install the program
Launch HandBrake
Click on the "source" menu and you will be able to add all the FLV files up for conversion.
Select output format
Convert
12. Format Factory

You can use Format Factory to convert videos from FLV format into MP4 files with less size, or you could save them as lower-size graphics by archiving them in smaller versions. It also helps fix damaged video and rip Blu-ray/DVDs for music downloads. The multifunctional software offers a downloader that will grab any YouTube URL while compressing audio tucked inside an HTML webpage; all these functions come standard without extra fees attached like some other programs might charge if their premium services are desired.


How to convert FLV to MP4 in Format Factory:
Download Format Factory
Select Output Format: MP4
Add Video Files
Output Setting (Optional)
Start Converting Videos
13. Free File Convert

Free File Convert is an easy-to-use online tool that allows you to convert documents, images, audio/video files for free. With this fantastic service, your content will be more accessible than ever before.


How to convert FLV to MP4 in Free File Convert:
Go to the "Free File Convert" website
Select the FLV video file
Choose the MP4 format from the drop-down list as the output format
Wait until your file is uploaded and converted into the MP4 video format
Download
14. Clone2Go Free Video Converter

The free video converter "Clone2Go" is a tool that allows you to download YouTube clips in various file formats. With its input capabilities, you can convert videos from WMV, Avi, MP4, MPEG, FLV, and MKV into any output format of your choice, including HDMP4 at high resolutions. The quality never gets lost during conversion due to its batch-processing capabilities which makes this one amazing piece of software.


How to convert FLV to MP4 in Clone2Go Free Video Converter:
Download and install the program
Launch Clone2Go Free Video Converter
Add Video Files
Choose Output Format
Specify Output Directory
Start Converting Video Files
15. Prism Video Converter

With its easy-to-use interface, powerful features, and stable conversion process this video converter will be your go-to tool for all of those tough conversions. You can edit videos before you convert them which is helpful if there are specific things that need fixing or changing on a per-file basis like adding titles in different languages. And, don't forget about checking out what the finished product looks like by previewing through each step while editing happens underneath. This will ensure that no valuable time gets wasted making changes after publishing because we know how busy everyone's life has become nowadays.


How to convert FLV to MP4 in Prism Video Converter:
Download the program
Launch Prism Video Converter
Import FLV Files into the Program
Choose an Output Folder
Set the Output Format
Convert FLV to MP4
16. Gilisoft Video Converter

Gilisoft Video Converter is the perfect application for those who need to convert videos and still want them to sound like they did before. This easy-to-use program can take any file type from 160+ supported formats including AVI, FLV, or MP4 while giving you all of your options under one roof. You'll also be able to add subtitles which makes it easier than ever when converting large collections at once - not only that but with features such as merge & cut combined into this single tool; there's no reason why anyone would choose another unless he was rating himself of some kind.


How to convert FLV to MP4 in Gilisoft Video Converter:
Download and install the program
Launch Gilisoft Video Converter
Add your FLV format files
Edit your FLV format files if you want
Set up the Output format (default MP4)
Start the FLV to MP4 conversion
17. Zamzar Online Conversion

Zamzar is a free file converter that supports lots of different formats. It's easy and quick to use, letting you convert files online without having to download any software. It would be great to try out this service before settling with the simpler converters or those who require installation on your system.


How to convert FLV to MP4 in ZAMZAR Online Conversion:
Go to the "Zamzar Online Conversion" website
Choose the FLV file that you want to convert.
Select MP4 as the format
Click "Convert" to convert your FLV file.
18. Any Video Converter

The one-stop shop for all your video converting needs. With a wide range of easily downloadable formats, this free program lets you edit both online and offline files. From created YouTube clips to Facebook videos - no matter where they are stored on the internet or how old their content is - you can make it yours with ease. This converter offers editing features like crop rotation which help perform basic cleaning tasks while still leaving plenty else up our sleeve if needed.


How to convert FLV to MP4 in Any Video Converter:
1. Download and install the program
Import FLV files by clicking the "Add Video(s)"
Choose MP4 as the output format.
Start converting FLV files to MP4
19. Convertio

Convertio allows you to convert FLV files without having any software on your computer. The tool supports over 3000 media formats (like MP4) and even offers an option for direct conversions from Dropbox or Google Drive cloud services. Additionally, it provides 100% file protection by not allowing unauthorized third-party access while converting. This means faster tasks depending on how many people are using the server load - which should always be kept in mind when dealing with sensitive data like videos.


How to convert FLV to MP4 in Convertio:
Go to the "Convertio" website
Upload video
Convert the file- change the output from FLV to MP4
Adjust your video - customize the settings if you want
Download the video
20. MiniTool Video Converter

MiniTool Video Converter is the premier video converting tool for Windows 10 with an intuitive interface and supports 1000+ conversions between popular formats. The software provides fast conversion speed, various format support as well as optional high-quality output options. Users will be allowed to define their own customized profiles in order to save all edited videos directly onto designated folders which makes it easy to access at any time.


How to convert FLV to MP4 in MiniTool Video Converter:
Download and install the program
. Launch MiniTool Video Converter.
Upload the video/audio files.
Select a video output format and start converting.
21. WinX HD Video Converter Deluxe

WinX HD Video Converter Deluxe is a user-friendly and simple-to-use program that can convert videos in many formats. It also can convert common files such as Facebook videos into more compatible ones or higher compressed formats for faster internet speeds on your computer. One downside though would be if you don't have access to certain hardware like an accelerator card. This might not work well with what's available out there but luckily they offer generic plugins. As a result, even those without any knowledge of coding will still find something useful from these tools despite being stripped down quite heavily.


How to convert FLV to MP4 in WinX HD Video Converter Deluxe:
Download and install the program
Launch WinX HD Video Converter Deluxe
Add Your Video
Select Output Format
Start the conversion.
Wrapping Up

The FLV to MP4 conversion tool is software used for transforming videos from the popular FLV format into an efficient and smaller MP4 file. The two different qualitative qualities have similar storage footprints but differ greatly in terms of compatibility with video players; however, this can easily be avoided if you use a suitable program like those mentioned above.