10 Financial Considerations for eCommerce

Taking your business is no longer of a question of "if" but "how. However, before you hurry, you must consider the financial equations that come with taking your business online. Take a read with us of the areas that will require expense when you take your business online.


With exponential growth in mobile and internet usage, there is a paradigm shift in the way we buy things. Shopping on eCommerce sites has become a new trend.

Not only can you place an order to be delivered at your doorstep, but you also have a wide range of products at your fingertips.

This demand for online shopping facilitated the rise of eCommerce platforms.

And it is un-arguably essential for your eCommerce platform to have strategic financial considerations to stand out.


Top 10 Financial Considerations for an eCommerce business

Selling products online needs unique tactics and strategies.

The strategies are far off from what we use in traditional brick & mortar businesses. Providing a good product at a reasonable price is not just enough.

There are a lot of parameters that need to be tracked and monitored — optimizing finances well, utilizing the huge scope of analytics, and marketing to the right target audience is the challenge.

Here is the list of top 10 financial considerations that will positively affect your retail business' finances and processes.


1. Accept crypto payments

Many major companies are accepting crypto payments. Mastercard has recently enabled its customers to buy Bitcoins with a credit card.

Cryptos are becoming increasingly mainstream. You may want to use the opportunity to accept them in your business.

The benefits of accepting cryptos are many:
Cryptos are considered more secure. The payment of crypto information is stored in a crypto wallet where the loss of data is impossible.
The mode of payment helps small businesses open their doors to international customers.
The transaction fee is less than other modes due to the lack of a central intermediary.
2. Use chargeback management software

As eCommerce businesses develop relationships with multiple entities to fulfil their business goals, maintaining transparency and ensuring a risk-free customer portfolio should be the primary goal.

Criminals use money laundering techniques to hide their illegal money and fake transactions to buy products online. Some use chargeback techniques to make false payments and buy products online.

Anti-Money Laundering includes laws, regulations, and policies created by financial regulators to prevent such crimes.

The companies need to comply with Anti-Money Laundering (AML), to protect against chargebacks and other frauds involving fake payments. However, complying with ever-updating AML regulations is often a complex task.

Chargeback management software comes in handy for companies here.

As an eCommerce business owner, it will be wise for you to implement chargeback management software that self-updates and validates the latest regulations. This also helps in improving the brand value of your eCommerce company.


3. Keep a track on your equipment

Being innovative is the best way for your business to cut through the saga of online competition and save yourself from being outdated.

We have a lot of examples from the past where even the large and established organizations disappeared for not being innovative with their product offerings.

Innovation doesn't happen out of the blue. For that, you need to get your infrastructure ready with a good computer, broadband, laser printer, label printer, monitor(s), weighing scale and other priority items.

Do comprehensive market research and follow current trends. Study the buying priorities of your target customers.

What are the challenges faced by the customers?

Can your product solve those challenges?

If yes, the right path to building an innovative product is ahead.

What are the best products that exist in the market, which are similar to yours? Check out the USP of their products. Now consider the pain points of your target audience and see how you can outweigh their product by offering something unique.


4. Select the best pricing strategy

The price of a good or service is the major deciding factor in your customer's buying decision. Especially in the eCommerce world with multiple buying options, the price acts as the deal-breaker.

But should you have to reduce prices and let go of profits? Not necessarily.

A well-defined pricing strategy helps you balance between setting up the prices low and earning profits.
So, choosing the right pricing strategy is all you need to achieve your business goals. Let us see some of such pricing methods used by growing online brands.
Cost plus pricing – Selling price is determined by increasing the unit cost of the product by adding a specific percentage of gain to it
Competition based pricing – Setting the price for the product by observing the competition
Price skimming – Product pricing strategy that offers the highest initial price and lowers it over time making it discounted for customers
Dynamic pricing – Pricing strategy in which businesses set flexible prices for products based on current market demands
Premium pricing – Keeping the price of one of the products artificially high to encourage favorable perceptions among buyers
Anchor pricing – Concept of making a product that was first offered seem cheaper when it is put alongside another product
5. Set digital marketing goals for your business

Digital marketing matters for your eCommerce business.

Hence, keep your marketing strategy simple but effective. Stick to the basics of digital marketing strategy to boost your engagement.
Search Engine Optimization (SEO): Setup a responsive webpage containing exceptional descriptions of your products and relevant images. Use the right keywords throughout your website.

Social Media: Most of your targeted audience is on different social media platforms, such as Instagram, Twitter, and Facebook. These platforms can help you have real-time conversations with your customers.
Blog: Blogging is not an old idea. It can help you build backlinks and increase your brand awareness.

Search Engine Marketing (SEM): It is when you buy the text links to be placed at the top or right of the search engines. You can use Google Adwords or any other ad tool to bid on search phrases and optimize your ad. The ultimate goal is to rank in the organic search results.
6. Offer fast (and sometimes free) shipping

Offering a good customer experience from the website through product delivery helps businesses grow. Providing fast shipping options to your customers is one such driving factor.

Delayed deliveries pose the risk of losing your business to the competition. A customer may like your product but abandons the cart just because of the absence of fast (and sometimes free) shipping.


7. Explore the huge online marketplace available online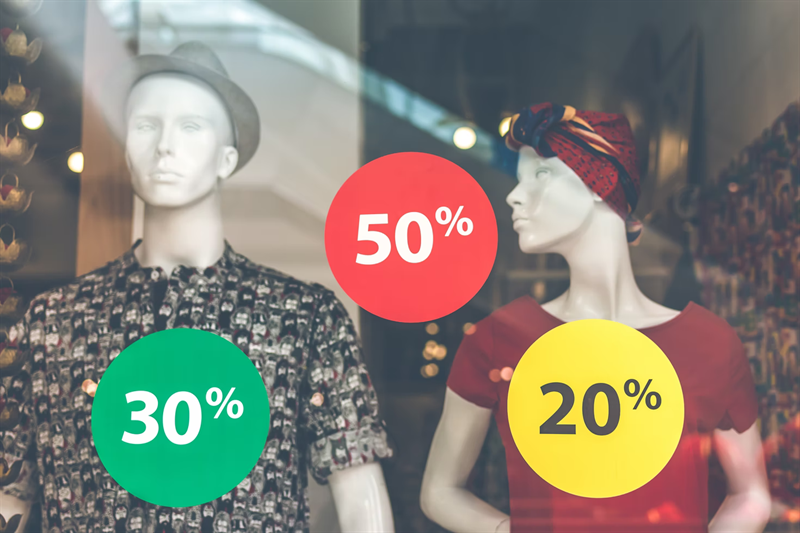 The Internet is the biggest marketplace and allows buyers and sellers from all around the world to trade across the globe.

If you're already online, try to re-investigate if there is anything you can do to improve your operations or pricing. Check if the software you used to set up the platform years ago is outdated compared to the latest shopping carts and online stores.

Take a look at newly launched eCommerce platforms, marketplaces, and the latest add-ons to reduce shipping costs.


8. Ensure quick payment processing

Revenue is compromised if the payment processing is not smooth. There are several payment options available in the market.

Customers use different payment options according to their convenience and advantages.

Make sure to allow various modes of payments like card, UPI, Cash on Delivery (COD) to keep it flexible for your customers according to their need of time. Tie up with the best payment providers and include various payment options to ensure your customer's payment is not blocked and hence your business!

Always have a high-risk health check if your payments APIs and functionalities are up and running.


9. Optimize shipping and operating costs

New online business owners are often taken aback by the cost of shipping and packaging.

Below are a few suggestions that you can implement to keep your shipping costs under control.

Shipping carriers: As a business owner, you want to lower your shipping costs as much as possible to save buyers money (and make buying from you cheaper than your competitors). Segment your shipping items into various categories like expensive, normal, sub-normal, and so on. Try to choose shipping insurance for expensive items. Also, go with high-quality shipping service providers for expensive items, even if the cost is higher as the customer will also be willing to pay and you need not worry about any damage or loss of items. Choose cost-effective shipping providers for normal category items to optimize your shipping costs.
strong>Packaging: The cost of packaging is not negligible. Try to negotiate and get boxes for free from your shipping providers. Add filler material to only those items that are delicate and you absolutely need them.
10. Optimize the cost of the website

Is your online store performing at its peak? Unless every person who visits your store makes a purchase, there is still room left for growth.

Believe it or not, minor tweaks in your eCommerce website can up your sales by almost 50%.
To start with you can:
Improve your product pages to make sure they are convincing enough for your visitors to make a purchase
Get your pricing right
Highlight relevant and personalized offers for your customers
Optimize your site for mobile devices; 62% people claim they made a purchase using their mobile devices
Include more product videos in your site; 84% of people made a purchase after watching a video on the product site
Create urgency with instant flash sales
Reduce the rate of cart abandonment
Include multiple payment options
Conclusion

eCommerce is still evolving.

Incorporating the above financial considerations will help you keep up your brand value.

A product is often measured in terms of its value. And you will agree by now that financial considerations definitely play a huge role in evaluating the value offered by a product.

Let us know in the Comments section below what are the top financial priorities that you consider while running your eCommerce store and how have they benefited your business.

Author bio


Atreyee Chowdhury (LinkedIn)
Atreyee Chowdhury works full-time as a Content Manager with a Fortune 1 retail giant. She is also a freelance writer for multiple clients across multiple industries. She comes with more than 10 years of digital content writing experience. She loves to read, travel, and experiment with different cuisines in her free time.