Digital Marketing Strategies for Small Businesses

Own a small business and looking for digital marketing strategies on a small budget? Read a blog to find online marketing tips and techniques!


Want to market your small business yet don't have a huge budget? Don't worry – there are several digital marketing strategies that you can use without blowing up your budget! We all know how hard it is when you are trying to start a business and all these expenses seem to crawl up on you.
Marketing is one area where you can trim the budget and still give your business the boost it needs. Ready to get started? Let's go!


1. Create Versatile Content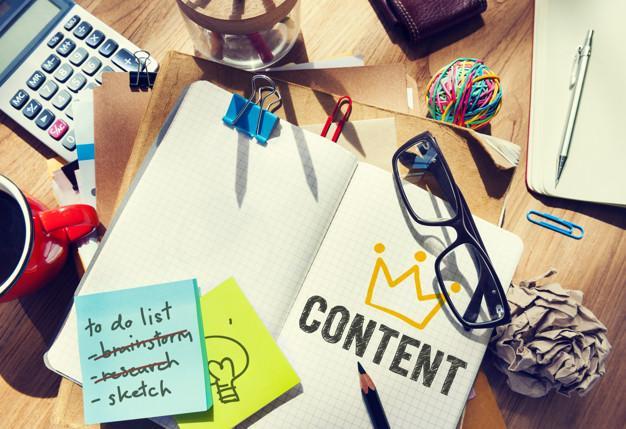 The content that you create needs to be downright kick-ass. If you can create the content yourself, nothing is better than that. However, if your writing isn't on-point then you can easily find a friend or a family member with good writing and editing skills to help you out.

We all know the importance of content marketing when it comes to digital marketing. However, what you can do on a small budget is to use one piece of content in several different ways. Let's say that you have hired a professional to write a blog post for you.

You can share that blog post on your website as well as share its link on your social media. If you create a video, you can link it within your blog post, post it on YouTube, and put up a story about it on your Instagram profile.

You can recycle your old content. There are various ways that you can re-use your existing content. If you gave a webinar, you can turn it into a video tutorial and post it online. Similarly, you can transform your blog posts into an ebook.
Pretty handy, right?


2. Use the Customer's Feedback

Customer feedback is a win-win for you in so many ways if it is positive. Any reviews that your customers leave, either on your website or any other online review site, can be leveraged by you to promote your business.

Display those testimonials on your web page so that both new and existing customers will be impressed by the quality of service you provide. Creating a customer referral program is a great idea as well. You can offer your existing clients a reward such as a free service for a week, a gift hamper, a free product, etc. if they refer new clients.

Remember word-of-mouth holds immense importance and if your existing customers tell their family about your business, they will likely use your services.


3. Record Videos Yourself

It is a fact that human brains respond in a better way to visual stimuli instead of textual stimuli. You can easily record videos for your small business yourself, with the help of your smartphone's camera even. Later, you can upload those videos on various platforms, be it Facebook, Pinterest, or YouTube.
Instructional videos and content that provide value to the customers and solve their problems is something that will gain the trust of your audience. If making a video on your own seems like a tough job, you always make a presentation or an infographic.


4. Create a Social Community

Want people to like and appreciate the services you provide? Adopt a people-centric approach when it comes to marketing. Listen to what people say, cultivate a sense of community amongst your customers.

You can do this in plenty of simple ways. You can ask for comments at the end of your blog posts, create a group on LinkedIn or Facebook, doing Instagram lives, etc.


5. Optimize Your Website

Even though making a page SEO-friendly is the job of a professional digital marketing company such as Capital Solutions, you can make small changes yourself as well before you call in the big guns. Make sure that your URL is not too long, all the images and videos on your page are back lined, and the content on your page has optimally-placed keywords.

You don't have to stuff keywords all over your content. You just need to make sure that there are enough keywords, in strategic places, so that your search engine ranking would increase. Moreover, you can make sure that all your landing pages and the home page have a Meta title and Meta description.


6. Co-Host an Event Online

If you have been trying to promote your business online, you must have come across a few other people trying to do the same. It is a great idea to team up with them and co-host a teleconference, an online webinar, or simply use Instagram live.

If you team up with others, it will not only split the cost, you will also be able to combine the expertise and knowledge with the result being you impressing a larger audience!

Infographics are like visual eye candy. If you back your graphics with hard, solid-facts, people are going to trust the information you provide and share it with their friends and colleagues. This will drive traffic to your website.


7. Hold Online Contests

Even though you will have to cough up some dough for the prize, the number of people who will participate will result in some conversions. And this will be worth the price! Can't spare any money?
You don't have to get a very expensive gift – it can be anything from fancy backpacks to monogrammed bottles to hook up the attention of some users!


Online Marketing Strategies for Small Businesses – Final Word

When you are starting in the world of business, it gets hard to make your mark with so many competitors out there. And if you are on a budget, it gets even more difficult. However, with the help of the right planning, you can create a marketing strategy that will launch your business out in the world with sparkle and spazz.

Give the tips that we have mentioned above a read and incorporate them into your online marketing strategy to give your business the boost it needs.
Happy Marketing, Folks!