SlideModel: 20,000+ PowerPoint templates for Killer Presentations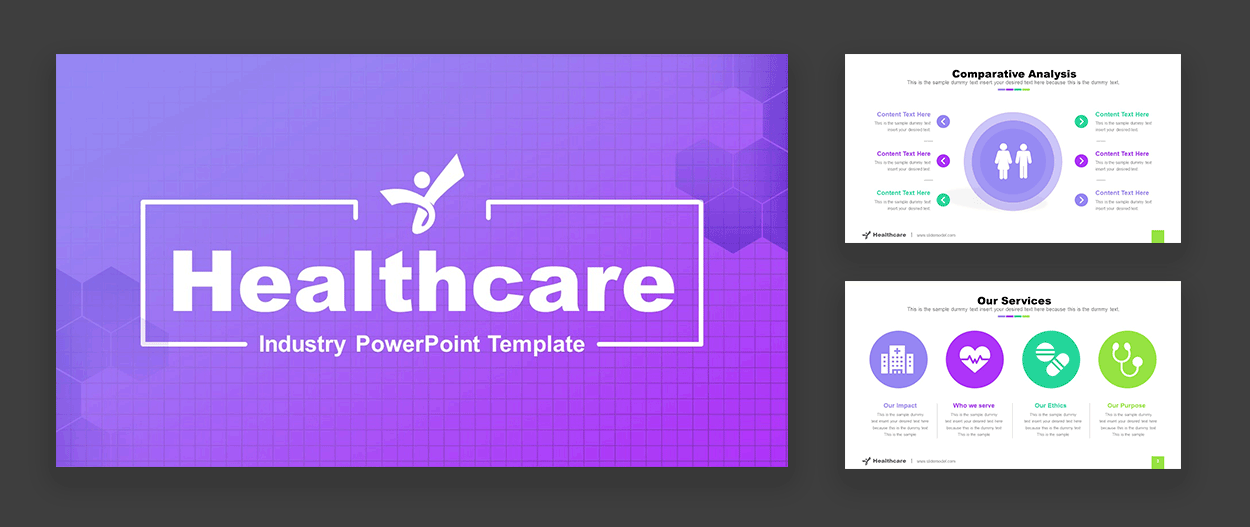 PowerPoint presentation is what drives the education, research, marketing and sales world. Read this article to know how to make those killer presentations that make a lasting impact on your target audience. What tools are available for this purpose and how you can improve your own presentation making skills.


Every day, there are over 30 million PowerPoint presentations created. Be it research projects, pitch decks, marketing resources, informational material to educational lessons, PowerPoint has found its place in every one of them. The art of presentation making enables individuals and companies to render ideas and engage with their audience on a bigger scale. It is a PowerPoint presentation that can allow you to take your viewers on a visual journey. To make or break a deal, your presentation plays a crucial role. To influence your audience just with a presentation, one should have a deep understanding of PowerPoint design and how slides can be made compelling, clean and valuable. Anyone with these skill sets can become a valuable part of any workforce. Tailoring a presentation according to your brand is challenging.

Not everyone can play with fonts, bullets, colours, backgrounds and images, especially when it comes to creating a PowerPoint presentation. The situation gets worse when you're in a hurry. In the era of digital domination, the right set of PowerPoint skills are required to add immense value to your presentation. However, for most of the people out there, creating a constant, consistent and compelling PowerPoint design narrative can be a difficult task. Starting your presentation with a core PowerPoint template can be a game-changer. One can engage better with their audience when their presentation complements their corporate identity. Gone are the days when PowerPoint was all about random animations and the same set of graphics. Today, PowerPoint is a leading marketing resource helping brands build their integrity.

Why SlideModel.com?

SlideModel.com is a provider of ready to use PowerPoint templates which unlocks your potential to create presentations that matter. The platform is one of the largest providers of templates that are used by industry experts, students as well as educators around the globe. Teams of talented presentation designers at SlideModel have already done the tough work of creating a presentation design base.


Source: Example of Healthcare Industry PowerPoint template by SlideModel.com
Now you can just download the template that matches your topic and just fill in the content. SlideModel.com has eliminated all the hassle an employee had to go through. The process of creating presentations with SlideModel templates is not time consuming nor frustrating. With the excellent tech-savvy design, you can easily find a PowerPoint template that supports your business or personal goals.

It goes without saying that well-designed and carefully crafted presentations can make your organization stand out. SlideModel understands that amid a busy working environment, people usually don't have time to create presentations. Moreover, not everyone possesses the right kind of skill it requires. Rather than creating a mediocre presentation, presentation creators can simply download carefully tailored readymade templates and ace their presentation objectives. Apart from templates, SlideModel houses a non-exhaustive resource of diagrams, shapes, add-on images, text elements and what not! One should remember that their audience has already experienced the pain of bad presentations, standing out from the crowd requires much more than a regular presentation.

100% customization & editable templates

Customization is key to PowerPoint success. Templates downloaded from SlideModel can be 100% edited on the go. You can alter essential elements of the template such as background, images, etc. to create a personalized touch with your presentation.

The presentation can be streamlined and information can be conveyed in a simplified manner. Eliminating as many words as possible and including customized graphics can be of great worth. As a rule of thumb, storytelling has always been an effective way to convey presentation information. When your presentation template is editable, it gets really easy to woo the audience with your content.

Source: Example of an editable circular diagram by SlideModel.com
Huge catalogue of PowerPoint themes available

At the time of writing this review, SlideModel houses over 20,000+ amazing, ready to use PowerPoint templates. As soon as you land on the website, you can see dedicated template categories in-place. People from around the world can explore SlideModel's PowerPoint templates, PowerPoint Shapes, PowerPoint Diagrams and PowerPoint Backgrounds. One should note that SlideModel updates its website with fresh templates and content almost daily. Some of the latest critically acclaimed templates are 4-Step Strategy Diagram, Metric KPI, Ecosystem Diagram, Rhombus Milestone, 5 Scale Emoji Feedback, Reward and Recognition, pH Scale, 11 Layer Composite Film and many more.

Superior support for customers

At SlideModel, you don't have to worry about anything. The platform provides superior customer support and consultation. Even before you buy a template, you can easily get in touch with SlideModel's customer representative. You can read the real testimonials left by existing customers on review websites like here in Trustpilot. They have been thoroughly trained to take care of presentation related demands. Not able to decide which template to download? SlideModel will help you choose the right one. You can even leverage customer support team's help once you download a template. Get a template customized your way.

Unique design for everybody

People hailing from different industry verticals such as education, healthcare industry, manufacturing, consultancy services, financial services and more can easily find suitable templates and presentation backgrounds for PowerPoint at SlideModel. The platform is just not limited to Business templates. Students, teachers, researchers and even bloggers can find templates offering amazing design aesthetics. Travelers and bloggers can also find never seen before Maps templates at SlideModel. Get Map shapes for your favourite city, state or country and depict relevant national and international data. Business spread across different countries can also make use of Maps templates for a better depiction of business growth and other metrics.

With PowerPoint whatever you might be selling, you're still selling ideas. A presentation is not about closing a deal, it's about germinating a vision or idea which further resonates with your viewers. If successful, the idea then drives others to acquire your product or service. Communicating directly in the mind of the viewer is critical for business and personal success. Creating presentations and staying on a working track can go hand-in-hand with SlideModel. Rather than starting a presentation from scratch every time, SlideModel gives you access to unimaginable amounts of innovation.