How Artificial Intelligence is Transforming Web Development Processes?

AI has the potential to transform the web design and development by automating most of the tasks of web developers and providing automated experience to end-users.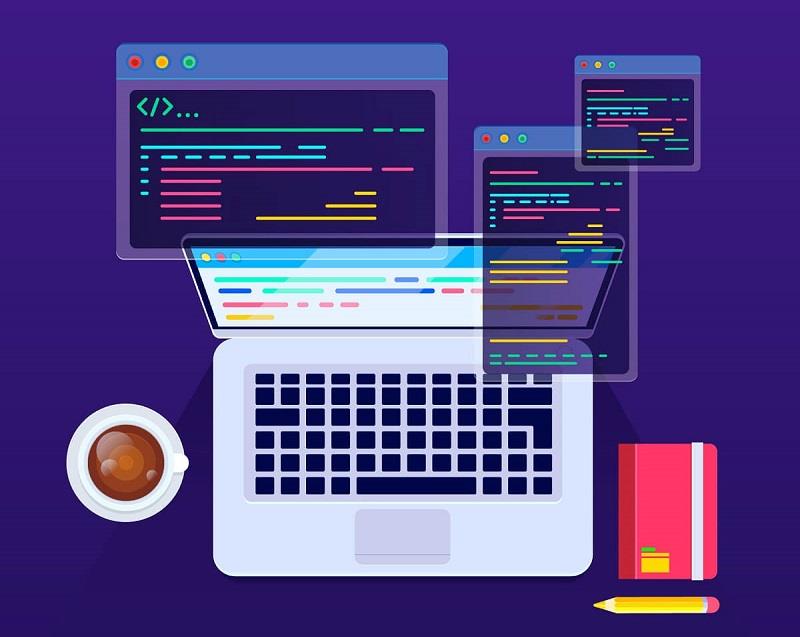 Over the last decade, the world of the internet has rapidly evolved. In initial days, the internet speeds were slow, and people used to access it from desktop devices only. But with the time, the generation of the internet has reached from 2G to 3G to 4G, with 5G coming soon.

When internet speeds used to be slow, most of the websites had simple text-based web pages. They didn't have much formatting, graphics or other visual elements as this could impact website speed. But today, users expect websites to be beautiful which consist of various components like images, videos, typography, and content. These all things are supposed to enhance the user experience and hold the attention of visitors.

With most of the websites accessed from mobile devices, it has become important for website owners to host modern and effective websites. Traditional web development approaches are becoming outdated. To provide smart and better UX, websites are nowadays leveraging the power of artificial intelligence (AI) and machine learning.


Artificial intelligence in web design and web development

AI is the hottest technology today that is powering the most awaited self-driving cars, digital assistants like Alexa and Cortana, and more real-life applications. It has a wide potential in web design and web development market as well. This technology is becoming mature day by day to enable artificial design intelligence (ADI). ADI will help in learning creative rules and then implement them independently for development.

AI will automate most of the tasks of web designers and developers and accelerate the processes. Below are some aspects of web design and development that can be transformed using artificial intelligence and machine learning technologies.


Facilitating web programming

AI can completely redefine the web coding with self-learning algorithms. The AI-powered algorithms can automate several tasks such as adding or updating database records, predicting the code that can address a specific problem and using these predictions to empower developers to implement the required solution.

Further, developers can use AI algorithms to build self-modifying codes right from the scratch. These codes will perform on their own without any involvement of humans. It enables the development of intelligent and smart applications and bots, several times faster than ever before.

What developers would need to do is choose the right AI development platforms for the training of models and feed them with the right data and information. Better the design and training of models and algorithms, the better will be the outcomes of these systems.


Streamlining web design processes

Designing basic layout and templates of web pages is often considered a dull task for web developers. AI-powered virtual assistants can help on this end by streamlining the process of whole design and development process.

How virtual assistants can help web developers? Well, these assistants can ask a number of questions to developers related to brand, design, layout, and content needed for the website of the web application. By extracting the information, the assistants will recommend design elements, layouts and templates which can be implemented easily.

There are several such tools available that can also automate designing tasks like cropping pictures using image recognition techniques to fit web elements and more.


Improving SEO aspects of web development

The search engine optimization (SEO) of a website depends a lot on web development aspects. There are various good web analytics tools available out there, but these tools become limited because of the processing skills of developers who read and understand data analytics of their sites.

Using AI to analyze and mine data, websites can maximize the utility of that data and use it to improve SEO.

Additionally, AI-powered predictive engines can notify developers about irregularities in the architecture of their website, tell about problems in web content that are impacting the SEO of the site, and more. These ideas and notifications can help in improving the website content and other aspects that can connect well with the target audience.

A lot of top websites are using such tools to respond and plan web content according to the algorithms of search engines.


Automating web data analysis

AI has the potential to transform web design and development by automating most of the tasks of web developers and providing an automated experience to end-users. For marketing of a website, site owners collect data and information of visitors and clients, so they can reach them. By integrating voice assistants or intelligent chatbots into websites, these processes can be automated.

Following the collection of data, the websites can use AI-powered data extraction tools to gain ideas and drive web development strategies. Such tools use the power of artificial vision, natural language processing, machine learning, and image recognition systems.


Automate web testing

AI algorithms can help in testing the websites and applications just with a little input from users. These algorithms can analyze past data and predict the important aspects of web testing. Also, it can help in efficiently finding fault patterns and predictions.

What this means is that artificial intelligence can identify and fix errors and bugs automatically and faster than typical processes. For example, Microsoft is working on Security Risk Detection to eliminate difficult testing processes from web development.


Conclusion

Artificial intelligence is improving web development processes in many ways. It is transforming traditional web development to intelligent web development, automating web design, and more.

Along with accelerating web development processes, it is also enabling websites to provide better user experience, rank high on search engines, and grow their businesses.