Best 4K TV in India under Rs.50,000 in June 2018

TV is experiencing a huge development and improvement over the past few years and getting to an affordable level. The 4K technology is getting access to almost all genres of consumers - thanks to the new players disrupting the 4K TV arena in India. We will check out a few great 4K televisions available in India for under Rs. 50,000.


Looking for the best ultra UHD or 4K television in India? In fact, 4K is what has taken the TV resolution beyond all standards. Moving miles ahead of the 1080p resolution, the 4K TV industry has been a thing you need to consider. What makes it even more interesting is the fact that the content available for that kind of an excellent resolution. Players like NetFlix have become available in India and TV manufacturers have been tying up with these streaming players to provide excellent content to their customers.
With that background, we are here to suggest you the best 4K or Ultra HD resolution TVs available in India. Let us check the best options you have at your disposal under a price bracket of Rs. 50000.


Vu 124 cm (49) Ultra HD (4K) LED Smart TV

Featuring the Google-certified Android TV OS, the high-resolution television from Vu can be your best option in the 4K TV genre. Voice-activated functionality makes it a truly rewarding experience.


The smart TV features offered by the manufacturers provide you access to content spread across high-level content providers that include YouTube and Google Play. You have access to the excellent 4K clarity and a builtin SoundBar option.
Some of the options we liked with it are -
Android 7.0 OS
The TV has the voice search functionality in the form of Vu ActiVoice.
Chromecast feature supported for wireless cast.

You may but it on Flipkart for Rs. 46999.


Xiaomi Mi TV 4 55"

Xiaomi has created a new standard with its affordable range of smart TVs. Powered by heavily customized Android OS based UI, Patchwell - the TV has indeed dented the prospects of other players in the market.


The TV is rightly labelled as the world's thinnest LED TV for obvious reasons. The TV supports Dolby and DTD HD sound quality along with the unmatched 4K and HDR video clarity. The connectivity can be achieved through Bluetooth and WiFi.
Some of the features worthy of mention can be summed up as
A revolutionary experience with Patchwall OS that offers you more than 500,000 hours of entertainment and information.
Support for mall mount and tabletop use.
55 inch 4K and HDR display that has no frames.
It lets you use just a single remote for all the functions you need to work with both your TV and the STB.
The TV is powered by Amlogic Cortex A53 Quad core clocking up to 1.8GHz
2 GB RAM and 8 GB onboard storage.

The innovative TV is available through Flash Sale on Mi and Flipkart. You can check out the product pages and set alerts with the Notify Me feature. The TV is priced at Rs. 44,999.


LG 43UJ632T (43 inches) Ultra HD (4K) LED Smart TV

This is another revolutionary product from the house of LG. Whether you want to use it for gaming or movie or TV viewing, the LG TV is one of the best options you can to go with.


The Active HDR functionality and WebOS are a couple of features that make it a force to reckon with. You have access to USB and HDMI input options along with internet connectivity.
Some of the features worth the attention are
It supports both Dolby Digital and DTS Decoder.
Amazing picture quality and sturdy operations makes it an excellent option for your needs.
Other features worth mentioning are LG Game World, Full Web Browser, Single Click Access and a host of other features.


Get hold of the TV at Amazon at a price bracket of Rs. 52490.


TCL P2 L55P2US LED TV

The TV offers you an excellent shade of all colours and light combination for the best ever experience of natural surroundings. The best casting experience is what makes it one of the excellent option for your reference.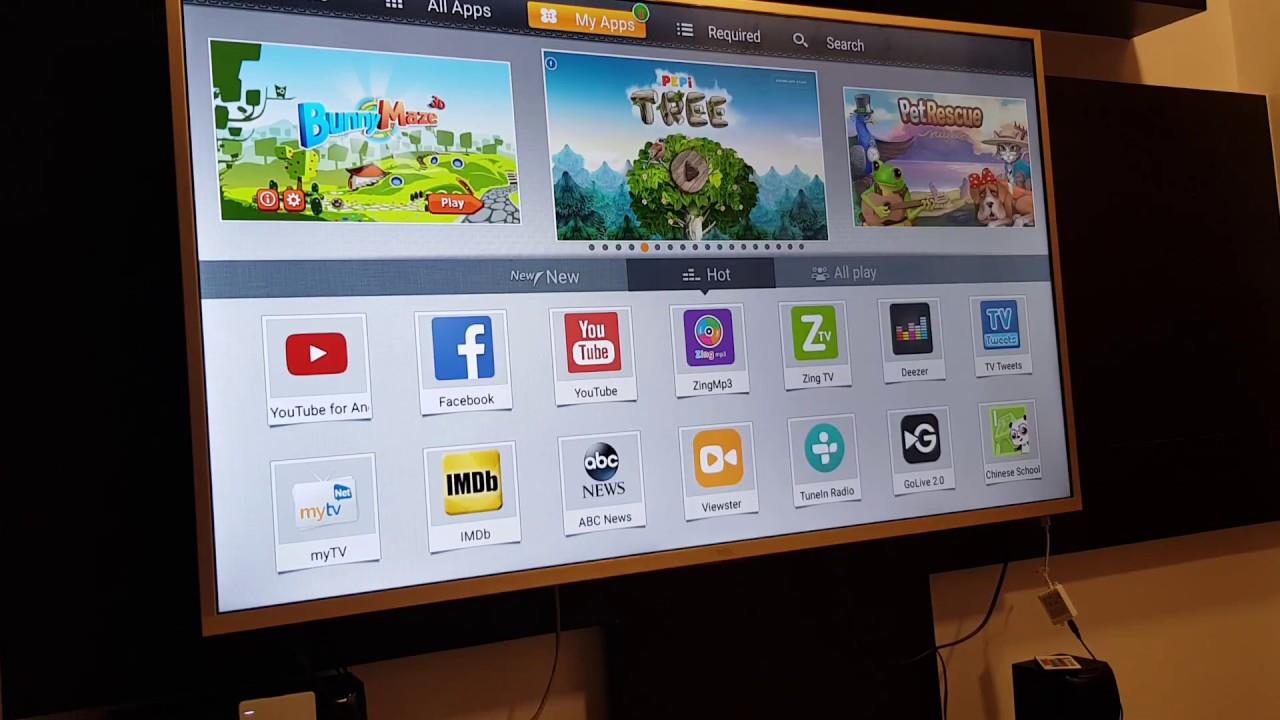 Some of the features that make it an excellent choice are
The TV comes with preinstalled apps and also lets you install apps from the app store.
The TCL TV supports HDR ready technology delivering you an excellent clarity ensuring the best colour and sharpness.
The service comes with apps like Icflix, YuppTV, GoLive and many more apps for video-on-demand technology.
Have access to social networking, gaming, and music at its best.
Sleek and beautiful design is one of the features anyone would find appreciative. The super slim design and premium metallic frame looks makes it an excellent choice in its own right.

If you find it interesting enough, you can check it out on Amazon for Rs. 45990.


Sanyo XT-49S8200U 4K UHD LED Smart TV

This is one of the TVs that offers you a native support for apps like Netflix, YouTube, and other streaming services. In case you are not equipped with Fire Stick or any other service - this can be your best bet for any needs you may have.


Some of the features that make it an excellent option in its own right are
Next generation picture quality should be one of the best features you would love with the tool.
The HDR functionality would make it one of the great options.
The TV offers you one-touch access to your popular apps and games.
You can do Android mirroring.
Support for Dolby Audio technology.
20W audio output.

Check it out on Amazon at Rs. 44990


In Conclusion

If you are looking for a TV for general TV viewing, the TV with 1080p resolution will be the best option you can go with. Indian television market has no 4K content and as such going for a 4K TV may not be a good idea. If you have a console or a PC capable of producing high-quality content, then 4K can be your good option.