Top 5 file sharing desktop applications for Windows PC

The current trend has been to work on a single project on multiple platforms. In those circumstances, being able to transfer files between different devices is of prime concern. File transfers through emails are bound by file size limitations. Though one prefers sending documents through emails if you have huge files to transfer - you may need to look for alternatives. We present the top five file sharing desktop applications for Windows PC that should simplify your task.


Emails are always the preferred mode for sending documents. However, if your file exceeds the permitted file size limits the things can get frustrating. However, there is no need to worry though. There are several file sharing apps that have been quite popular enough and offer additional features. Many of these file sharing apps come with advanced features and storage facilities. Share the files with ease and access them remotely from any device. Here are the five best file sharing desktop applications you can use on your Windows PC.


Top 5 best file sharing Applications for Windows PC


As we stated before, though emails are the best options for sending files and attachments - they are not the comfortable options for the purpose. What would make it unsuitable for those purposes is the lack of support for multiple people working on the same file simultaneously. From that perspective, here are our top five picks for the best alternatives you have at your disposal.


Dropbox

When it comes to the file sharing applications for a Windows PC, Dropbox should be the prime service that should come to your mind. It is undoubtedly the best and most secure cloud storage cum file sharing application on your PC.


In fact, it offers you an excellent sync service across multiple platforms. An excellent support across different platforms and operating systems like Windows, Linux, Mac, Android, and iOS makes it a prime choice. It offers you a seamless collaboration that is quite straightforward in the best possible manner.
Just add a shared folder and provide access to all the members whom you want to have access to the folder. This shared folder will be visible for all the added members. They would be able to view, edit or even delete the file. You may also create a link so that it can also be accessed by members who do not use Dropbox.


Box

Box is the best option to work on the files simultaneously with your team members. You would be able to sync files from anywhere and keep in touch with your projects while on the move.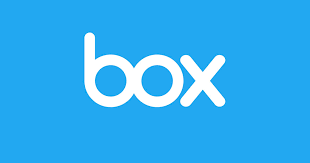 As soon as you share your files, presentations and what not on your account, the recipient can receive them almost instantly on their browser. The service offers you both free and paid options and you can opt for the plan that suits your requirements. The free plan offers you 10 GB of storage and a limit of 250 MB upload limit. You may opt for the paid plans if your requirements exceed this limit. You also get real-time updates and email notifications whenever a user uploads a document or comes up with a comment.


Google Drive

Google, as we are aware, is the king of the Internet. Google Drive, or Drive as it is known popularly, is the best file sharing service you can go with.


Whether you need collaboration tools or file sharing needs, Google Drive should meet all your requirements. You should be able to create documents, presentations, and spreadsheets and share them easily with your team members. You can have complete real-time collaboration with each other and also check the changes made in real time. The updates can be checked and can be reverted to if needed. Google Drive keeps the revisions done for the last 30 days. The free tier offers 15 GB of free storage across all Google services. If you are looking for extra storage capabilities, you may need to opt for monthly charges at $ 1.99 per month for 100 GB, $9.99 per month for 1 TB and $ 99.99 per month for 10 TB.


SugarSync

SugarSync is yet another great option for file sharing requirements on Windows PC. If you are looking for the seamless experiences in file sharing and cloud storage abilities, SugarSync beats most of its competitors with advanced features.


You can browse, sync, backup and share all your files online with ease. The service is well known for a host of added functionalities and ideally, makes it one of the prime file sharing applications you can opt for. It allows you create shared folders with select members, apply specific permissions to each of the shared folders separately and sync your folders across teams. You just need to create a public link for the file to be shared and share it with your team. The ability to apply specific permissions to the file will let you mark it as Read Only so that no changes can be made by the recipient to the file. The application works only on a subscription based model.


Dropmark

Transferring files between browsers and desktop would not have been as easy as with Dropmark. It is one of the best options for all your requirements in cloud storage and file sharing.


Dropmark is the best option for sharing and organizing files with your team. You would be able to collaborate privately. The software also allows you create custom playlists using either video or audio files. It also supports dragging files from YouTube, Vimeo or your desktop. Dropmark does not have a free plan. However, the plans offered by the file sharing app are indeed one of the cheapest in the industry. You can either opt for a monthly plan at $ 4 per month for personal use or $ 5 per month per user for a team-based plan. The subscription is billed annually.


The Concluding Thoughts

No more USB cables or flash drives. File sharing is made easy and instant with the dedicated file sharing and team collaboration tools. The five options we have outlined above are not entirely exhaustive in any way. However, we would consider them the best in their own right because of the diverse feature sets that they come with. The ability to share larger files including video and audio files should make them the favoured options for your needs. Some of the tools in this list even offer you remote access functions and a free cloud storage.
Which among these is your favourite? Do share your views if you have used any of them for your requirements and let us know your experiences. That would be something our readers will cherish a lot.