Best Mobile Operator for Unlimited Voice Calling in India

There was a time when the mobile data and free calls were considered to be something only a lucky few would be able to get. Gone are those days and have been replaced by the Unlimited Plans. Unlimited calls and unlimited data have become the norm these days. With almost every other telecom operator launching those plans, which one is the best for unlimited voice calls? We will help you choose the best one.


Reliance Jio made an entry into the Indian telecom and that has changed everything. In fact, the concept introduced by Jio has been beneficial for the consumers in a great way. Reliance Jio was what brought a sea change in the telecom sector. Whats more, Jio has even been forcing the telcos to move towards hardware too with the launch of the affordable JioPhone.
Having said that and understood the importance that Jio has with respect to the Indian Telecom sector, it has assumed tougher proportions to pinpoint the best plans that would meet your requirements. Here is an attempt at understanding the plans available as of now from different service providers and choosing the best operator for unlimited voice calling in India.


Reliance Jio

Jio was what changed the concept of mobile telephony and plans for better. With the launch of Jio Welcome offer that offered to several benefits includes voice calls, data, and SMS for free. After the initial plans launched to garner customers, Jio launched paid plans.


As long as our discussion for the best unlimited calling goes we will be interested in the Rs. 98 plan. Please note that we will be choosing the similar plans from other operators with a 28 days validity so that the comparison will be on equal grounds.
The Rs. 98 plan from Reliance offers the following features -
Validity - 28 Days
Data - 2 GB
Voice calls - Unlimited
SMS - 300
Apart from these features, you also have a free access to all Jio Services that includes Jio TV, Jio Newspapers and JioMags.


Airtel

The largest telecom operator in India so far (It will be losing its position after the Vodafone Idea merger is completed), Airtel changed its plans after Jio went pay in April 2017. All the existing plans were given makeover or scrapped.


The lowest unlimited calls plan offered by Airtel has a value of Rs. 93. The plan initially had a 10 days validity. After Jio began offering its Rs. 98 plan with 28 days validity making it the lowest plan available on Jio.
The benefits available on Airtel's Rs. 93 plan include
Validity - 28 Days
Data - 1 GB
Voice calls - Unlimited
SMS - 100 per day
The free calls come with a catch though. Free Calls are limited to 250 minutes per day and 1000 minutes per week. On exceeding the daily or weekly limit, you will be charged at 10 paise per minute for the rest of the calls for the period. Also, you will not be able to call more than 100 unique numbers in a period of 7 days. There are no additional services available with the plan.


Vodafone

Vodafone has been on the verge of merger completion with Idea cellular. Given this fact, it may not offer many advanced plans as of now. The lowest plan for unlimited calls option on Vodafone is Rs. 199.


In fact, while other operators were busy reshuffling their unlimited plans, Vodafone focussed on low validity plans for the reasons best known to them. Their lowest unlimited plan with 28 days validity is priced at Rs. 159. The lowest unlimited plan so far had been Rs. 199, but the new plan has recently been added.
The details of the plan are
Validity - 28 Days
Data - 1 GB per day
Voice calls - Unlimited
SMS - 100 per day
There are no additional benefits associated with the plan. The official website does not mention any conditions as such and we would assume that the plans do not come with any catch as it is. However, user reviews suggest a limit of 250 minutes per day and 1000 minutes per week.


Idea Cellular

Idea Cellular was one of the telecom operators to enter the arena in March 2017. They have several plans for unlimited calls with low validity. However, since we have chosen a 28 days validity for a proper comparison. The lowest plan available on Idea Cellular is of Rs. 179.


The features of the plan are
Validity - 28 Days
Data - 1 GB
Voice calls - Unlimited
SMS - 100 per day
As is the case with many other plans from the competing operators, Idea too has no additional benefits associated. However, if you recharge through My Idea app or Idea Cellular website, you will get additional 1 GB data valid for 28 days.


BSNL

State-owned BSNL too is not away from this price war. It too has launched new plans and revamped its existing plans. Please note that BSNL is yet to launch its 4G services. As such you would get 3G or 2G data. However, we are concerned with the unlimited voice benefits as long as this article is concerned.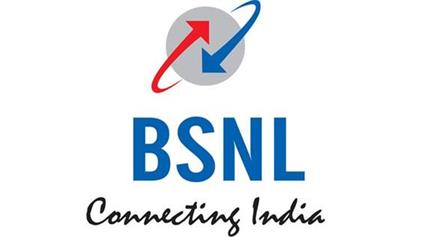 As per the BSNL website, there is no completely unlimited voice calling packs available on its service. However, they do have an unlimited pack for 28 days that offer you conditional benefits.
The Rs. 574 STV comes with a validity of 27 days. It offers you unlimited local calls only on BSNL network and up to 500 minutes of local and STD calls on any network.
We do not think the plan is comparable to any of the competitors. In fact, BSNL has complicated recharge vouchers. As such, we would keep BSNL away from this discussion.


Which of these Operators is cheaper and best option?

From the descriptions and discussions of the different plans, we have described here, we would conclude that Reliance Jio is the best option for all practical needs. It may not be the cheapest plan available in comparison, given the fact that Airtel offers you an Rs. 93 plan. However, Jio has no conditions attached to its lowest plan. All your calls - including roaming calls - are free to any network. Airtel has condition unlimited plans which impose the daily and weekly limits on the free calls you would be able to make.
All said and done, we would definitely vouch for the unlimited plan offered by Jio. Along with the unconditional free calls to any network, you also have the complimentary subscription to Jio services. The calls on Jio are on VoLTE and that would add to the quality you would receive with the service.
Which of these services would you opt for? Do share your thoughts and preferences through the comments section here.