Top Digital Marketing Trainers in Kerala

Are you looking for the leading digital marketing trainers in Kerala? Check out this list of popular and experienced digital marketing professionals who offer training and consulting.


Demand for digital marketing professionals is increasing exponentially in last few years, especially after the demonetization happened in 2016 in India. Finding skilled professionals is one of the biggest challenges for any digital media agencies and other companies who want to set up their own digital division. Many companies have chosen to hire freshers and then send them for training to some of the leading training institutes. However, identifying the right trainer with expertise in digital marketing is another challenge.

We have done some research and background check to identify the best trainers in Kerala and other states in India, who can speak in seminars and workshops or conduct corporate digital marketing training in your company. Here is our list of digital marketing trainers in Kerala so that you can pick any one of them without any confusion. We will be soon coming up more such lists for others states in India.


If you are looking for a digital marketing trainer or a corporate trainer, call +91 9495559690 and we will help you choose the right trainer for you.
Leading digital marketing trainers in Kerala

Here is the list of well-known and experienced digital marketing trainers from the state of Kerala. Please note that this list is not ranked in any particular order. Each one of them is equally qualified and experienced. You may choose the right trainer considering the rates, location, availability etc.





1. Tony John - Professional Blogger & Trainer since 1998

Tony John is one of the first professional bloggers from India and is a well-known trainer in the field of digital marketing, search engine optimisation, blogging and social media management. Being the founder of many popular educational websites and with a lot of experience working in foreign countries, Tony is one of the most reputed digital marketing trainers in Kerala. Based out of Kochi, Kerala, he conducts training and workshops in South India.

If you are looking for a professional trainer for workshops, seminars or certification programs in your institute or organisation, you can contact him.




Contact details of Tony John:

Phone: +91` 949 555 9690
Email: contact@spiderworks.in
Website: https://www.spiderworks.in
Facebook: https://www.facebook.com/tonymjohn
Official Website - Digital Marketing training Kerala



2. Sujit Bhakthan - Founder of KSRTC Blog, Speaker

Even if you haven't met Sujit Bhakthan, you would have heard "Aanavandi.com" and "KSRTC Blog". Sujit is the person behind the Aanavandi fame, the popular blog which has been featured in television and newspapers several times. Just in case you are not familiar with Aanavandi blog, it is the popular travel blog which provides the time schedule of all KSRTC buses in Kerala, which is not even available in the official KSRTC buses.

Sujit is a popular trainer in Kerala and is a familiar face in many seminars and workshops on digital marketing and social media. You can contact him for his availability on your date. In addition, he conducts regular training in his institute in Kochi.




Contact details of Sujit Bhakthan:

Email: sujith@bhakthans.com
Website: http://www.bhakthans.com/
Facebook: https://www.facebook.com/sujithbhakthan



3. Bobit Thomas, Trainer & Digital Marketing Expert

Bobit Thomas is one of the most popular digital marketing professionals and a well known trainer in India. Even though he is not a regular trainer, he is often invited by organisations to speak in digital marketing workshops due to his extensive experience in the field. Bobit is available to speak on a wide range of digital technologies and social media in short seminars and events.

Bobit is based out of Ernakulam but will be available for seminars and workshops in Kerala, Tamilnadu and Karnataka.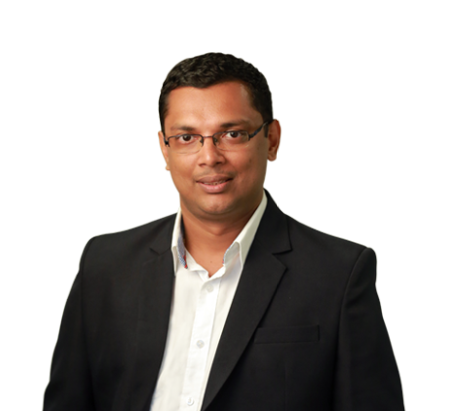 Contact details of Bobit Thomas:

Phone: +91 98950 11320
Email: mail@itruth.biz
Website: http://itruth.biz/
LinkedIn: LinkedIn profile
Facebook: https://www.facebook.com/bobit.thomas



4. Shyamlal T Pushpan, Professional Trainer

Shyamlal is a professional corporate trainer based out of Kottayam, Kerala. Also, he is a consultant for government and non-government organisations in VMware Virtualization and Microsoft networking. Microsoft recognised his community contribution and technical expertise by awarding him the "Most Valuable Professional" (MVP) status. He is in the IT training and consulting industry for the last 18 years and has been a volunteer, columnist and technical writer for the No. 1 technical magazine in Malayalam named info-kairali.



Contact details of Shyamlal T Pushpan:

Phone: +91 9847155469
Email: shyam@coronainstitute.com
Website: http://shyamlal.com/
LinkedIn: LinkedIn profile
Facebook: https://www.facebook.com/shyamlal.t.pushpan



5. Kenny Jacob, Speaker, Trainer & Digital Marketing Guru

Digital Marketing Specialist with over 10 years experience in building great digital brands. With his vast experience in the field of digital marketing and data analysis, he is one of the excellent trainers and a renowned speaker in the country. Even though he doesn't offer training as a regular program, you may approach him and discuss the options to conduct a seminar or workshop on digital marketing trends.




Contact details of Kenny Jacob:

Phone: +91 471 4000137
Email: info@ayruz.com
Website: http://ayruz.com, http://www.kenneyjacob.com/
Facebook: https://www.facebook.com/AyruzDataMarketing/


How to approach and hire a speaker for a digital marketing workshop or seminar

Before you finalise your training program, you must identify the trainer and confirm the availability. Contact the professional digital marketing trainers listed above and discuss your requirement, fees etc. Most trainers charge per day and the rate varies according to the event, participants etc.

Free training
In case you are organising a social event with the goal of helping the community and without receiving any fees from participants, then some of the above digital marketing trainers may be willing to come and give the training free of cost. However, you will have to still arrange travel, accommodation and other arrangements in most cases. If you have absolutely no budget for the training, then it is a good idea to contact the trainers and discuss the same. If you can explain to them how they can benefit from the training program, you may be able to convince them to conduct a free training. For example, you can offer them contacts and connections with a lot of potential clients in return for a free training.