Droprinter, A first Smartphone Printer

A printer which fits in your pocket. Small power enough to print out images without the need of ink. Read about the dro printer here.


Imagine such a printer, which is half the size of an iPhone! A printer that can be carried around in your pocket, small enough and powerful enough to print out text and image without the need of ink. Very easily with the use of Dro Printer, you will print whatever is on the screen of your smartphone. As it is the world's first printer that can be used with a smartphone.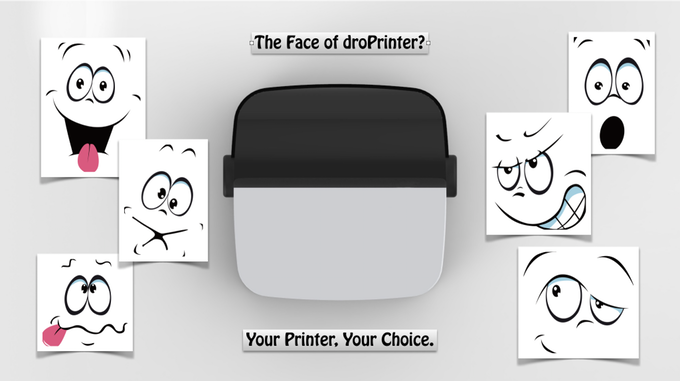 Using the Dro printer you can easily get the printout on a thermal paper without the use of ink refills. That means you will never be in a situation where you will run out of ink or unable to print anything. DroPrinter is very easy to connect to your smartphone by just a single step, and it will start printing within seconds. It is compact as well as easy to use and has been designed to be used anywhere.




You can print anything using droPrinter including photos, images, and notes. Including everything that is shown on your smartphone screen can be printed easily using Dro printer. The battery of these Dro printers can last for 120 hours, during intermittent usage and for more than 60 hours for continuous usage.

Your will find a huge change in your life as it will become smarter as well as faster with the use of Dro printers. Think if you could print anything anywhere at any time. This printer is the world's first portable printer solely designed for your mobile phone. You just need to turn it on, connect via Bluetooth, and then you can print anything from your smartphone. The beauty of DroPrinter is how magical it is. It can print anything, and everything including web pages, messages, and images instantly in black and white. You can get a printout of your daily to-do list and stick it on the monitor. You can also get a print out of your shopping list and much more.


Type of paper used:

The paper used in the droPrinter is highly affordable and low in cost. The paper used is a thermal kind of paper that is mostly used in calculators and be found easily at stationery shops.
The paper rolls are of 85 feets. This proves that there is so much of space for you to print anything and everything.


How Does DroPrinter Work?

DroPrinter uses advanced high-resolution printer heads. It also uses high-quality and low-cost heat-sensitive paper to print. These Dro printers do not require ink and are a genuine low-cost printer.
These DroPrinter can also be used as the power pack to charge your smartphones. Today everybody is using mobile phones and no one has time to sit and charge their mobile phones as they have to run here and there and do business on the move. Today students, office going people and almost everyone need to keep these all-rounder Dro printers with them. As it offers a whole new way to work and communicate. It's brilliant, and there's nothing like this in the market place.




Author Bio: Surya Kumar Works for LatestOne.com as Content Writer. It is the e-tailer Company known for bringing the Mobile Covers |Smart Watches|Bluetooth Speakers|Power Banks models from all major manufacturers at best discounts. The company has a fully operational office and warehouse maintained to make timely deliveries across the nation.