Top Five Dialer apps for Android

Are you not happy with the default Dialer app on your smartphone? If you are looking for a dialer app that has both good looks and great functionality, then you need not search anywhere else. We present the top five list of the best Android Dialer Apps.


Calling is one of the most important functions we would be interested in a smartphone. But, the dialer app on our device does not necessarily receive the upgrades we would love to have. A cute styling, extra features, and increased reliability are some of the features we love to see in our dialer apps - but generally left behind by software updates, thus making your dialing experience quite annoying.
Not anymore. Not at least on Android. Google Play Store has quite a good listing of alternative dialer apps for you to experiment with. However, the list has a few great apps along with some which ran applications as well. Choosing the best options with respect to the functionality may not be an easy task. That is exactly why we have set ourselves to help you out with finding the best Dialer apps for your Android.


#1. Truecaller

Well, that's an app that can rightly be called the numero uno when it comes to choosing a dialer app. It is one of the most popular calling apps that has multiple functionalities.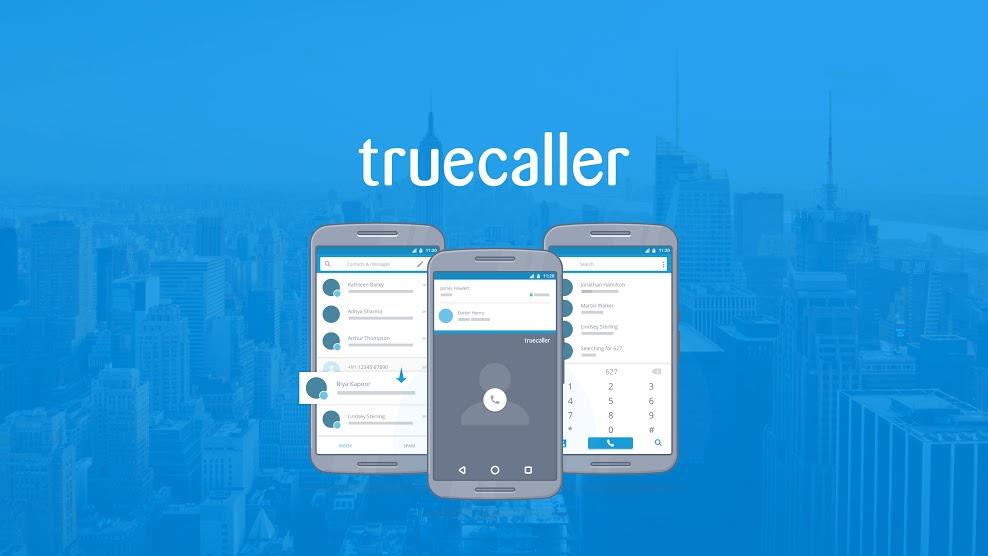 Truecaller functions on the crowdsourcing model. It builds its database based on a large number of users. It would have access to your contacts database on your phone and use it to improve on its database of contacts and callers. The app is capable of blocking spam calls - of course - you have to configure the app to block a particular number as spam. Moreover, it can fill up the unknown numbers with proper contact details provided the particular number is listed on its crowdsourced database.
The app also features a unique feature to indicate whether the person you are about to call is available or not. A feature that works akin to Facebook Messenger, a red dot will indicate that the person is either busy or on Do Not Disturb mode. Moreover, the app receives constant updates and keeps improving its efficiency.


#2. Hangouts Dialer

Google has lost out on Hangouts. However, the Hangouts Dialer has some promising features. Coming from Google who knows the Android at its best, it is indeed one of the worthy considerations if you want an alternative dialer.



Well, now that Hangouts is almost dead - you may as well ask why do we need a Hangouts a dialer? Well, the app is quite different from the Hangouts instant messenger. The Dialer app is a perfect match for the newly updated Hangouts app with newer design layout. It lets you access your contacts list, call logs and messages from within a single app.
One of the features that would attract you to Hangouts Dialer is that it offers free calls to US and Canada. If you have someone from those locations and stay anywhere there - Hangouts dialer is a perfect choice.


#3. Drupe

If you are a multitasker and want to do many things in one go, Drupe is indeed the foremost choice for you. It provides multiple functions within a single app.



You just need to drag a contact to what you want to do - be it WhatsApp, Hangouts or anything and the app launches from within the dialer. That would mean if you want to initiate a chat with your contact, you drag the contact to the WhatsApp icon and the chat opens up instantly. Drupe lets you connect with quite a good collection of apps. You can send SMS or set reminders from within Drupe.
One of the features we liked most with the app is it also comes with a call recording feature built into the app. Drupe also supports several gestures. The app has quite an interesting interface, and if you do not like the default look, there is a theme store you can use to change the look of the app.


#4. K K Phone

This is yet another interesting dialer app you can opt for its sleek interface. It offers you the simplest of the interfaces.



It comes with certain interesting features, but the most we like is its minimalistic approach. It offers you Material Design look as well. There are three simple tabs as you would expect on the default dialer app on your Android - speed dial, call log and contacts. The last called contact will appear as a floating button.
K K Phone can be the best option for those who want a minimalistic approach for their apps.


#5. Contacts+

In more ways than one, Contacts+ is the ultimate choice for an alternative dialer apps for Android. It combines a whole lot dialer features within a single app.



More than a dialer app, it works as the best contact manager app for your Android. It combines all your online profiles into a single location. It pulls information from all your connected services - be it Google+, Facebook, Twitter, Linked In and what not. It supports caller ID, spam control, and a centralized messaging app.
The Contacts+ app can handle duplicate contacts as well. It provides geolocation details as well. It can definitely be a great way to sort out and arrange your contacts. Though the app is meant to be an address book rather than a dialer app, we have listed it here for the best features it combines in this ad-free and totally free application.


In Conclusion

Well, that concludes our top picks for the best dialer apps for Android. We have made it a point to include apps that offer different kind of functionality than compiling the apps that offer a similar mode of working. The apps featured here have everything for everyone. We are sure we have a pick for every reader with varied interests. We would welcome you to share your views and opinions about the dialer apps featured here.