Niki AI app review - An Artificial Intelligence based Personal Assistant

Niki has introduced a truly new way of getting your tasks done - like recharging your mobile or ordering a cab. Using a simple chat interface, it does away the need for all those multiple applications and the varying interfaces. We will delve into this new age service and get to know more about it.


The current world is run by apps - to be precise, Mobile Apps. You have an app for everything. For each of your needs, there are a plethora of apps. Among them, there are few apps that try to be different. They just rise above the rest by the virtue of their differentiating factor.

Niki AI is one such app. In the never ending saga of new applications and newer interfaces to get your things done, how about just messaging someone and getting it done through him or her? That is exactly what Niki is about.


What is Niki AI?

Niki AI is the e-commerce facilitator meant for Indian users. It is an app that lets you perform the tasks like recharging your prepaid mobile, making postpaid bill payments or booking a cab. It uses a chat interface to get the things done.




The service was founded in 2015 by Keshav Prawasi, Nitin Babel, Sachin Jaiswal and Shishir Modi. The product has received a great initial boost given its unique concept that is still new in the Indian context. The fact that it has a potential has been proved by the funding it has been able to get from Ratan Tata. Niki AI has investment from DRonnie Scewvala's Unilazers Ventures.

Niki is the only app that offers a chat interface. The app is completely automated. The UI is too simple and easy to use. The chat interface makes it best suited for the slower 2G connections. The app is meant to be an intuitive with respect to the customer requirements. It completes your tasks in just a few steps that get completed within a few minutes.


How did it start off?

Niki AI began working on the concept in January, 2015. It was initiated in Udaipur from a small room like office.

"We decided that if we have to build AI, we'll have to start with a bounded problem. We started with ordering and since each brand has a different user interface; we thought of building this product"
says Sachin Jaiswal, CEO of Niki AI.

The service launched the beta version in June, 2015. It was only recharge service that it initially started off. Later on the product included more services and the stable version was released in October, 2015.


How does it work?

Not that Niki is the first app that does what it promises to. But, what it excels is how it does it.

Niki is an Artificial Intelligence based mobile app that uses a chatbot interface. There is no human back end involved in the working of the app. It is completely automated.

The best part is though it is automated, the app understands the human language. It also lets you choose among the recommendations.

The interface is simple and too intuitive. The app understands when you are stuck and comes up with dynamic buttons to guide you through the process. The conversations between you and the app are quite fast and real time and you would not need to wait for any human interpretation.

As soon as you install the app and launch it, you will be presented with the tutorial to let you know of the features. The screens below should let you give an idea on how to set up your application.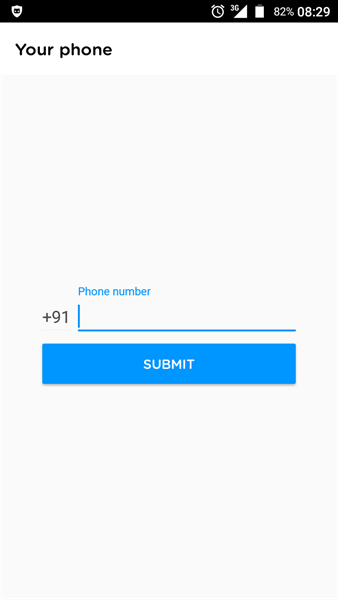 Once setup, rest of the task is quite intuitive. Well, there are some issues where the app fails to understand what you just said. But they are expected given the fact that the app is still new and even older competitor AI's like Cortana and Siri still aren't perfect!

You can use the normal human language while chatting with the app. You can also ask for recommendations for better options. However, the chatbot falters sometimes while trying to understand your requests.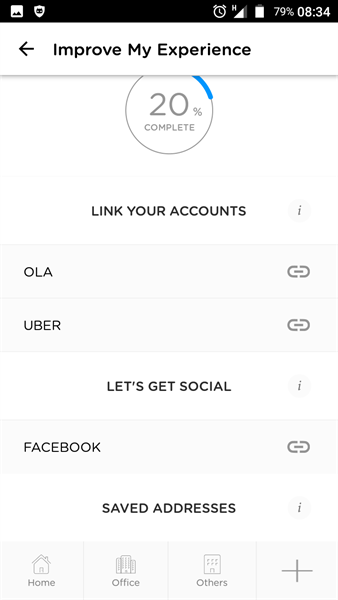 Niki has payment integration with PayTM, Ola and Uber. That would mean you can make payments from your PayTM wallet or Ola/Uber balances. If you are not a PayTM user, you can opt for other Online Payment options.




The chat flow is quite easy and smooth. You would feel as if you are talking to a real human being while interacting with the app. Another advantage that the app provides you is that it does away the need for installation of multiple applications for specific tasks. That would indeed be an advantage as it will free up your precious phone memory.




The app does have a good support system in place. The developers have a well developed support and feedback channel.


The future ahead

Well, you may feel skeptic and would want to know how will the company make revenue. Well, it works just the way other apps of this genre get their revenue. The company earns commission for each order completed.

Niki has been looking to tie up with food ordering services like Zomato. That way, Niki can provide its services to the local restaurants. The rate of commission can range between two to ten percent for each of the completed transaction using the app. And the idea appears to be clicking. There are a few food order firms are ready to experiment with the idea.

The company has received funding from none other than Ratan Tata. Unilazer by Ronnie Screwvala has also followed it up. Niki plans to make use of this funding to tie up with more companies and services. There are plans to expand the categories from the current level. Jaiswal states that there will be some new categories coming up. Attempts are on to include Bus bookings and Hotel bookings.

AI is comparatively new space and there isn't much competition. That would be something that would help Niki grow faster. It would be interesting to check how would the company grow in the period that is coming up.


"...largely depend on how India grows as a community and how people are reacting/adapting to AI,"
says, Jaiswal.

Maybe that should be an issue. The user base of the app was only 500 in October, 2015 and it has now grown up to over 50000. The service is definitely in for a good growth.


What would we expect?

Well, AI is the new concept and Niki works at its best right now. Artificial Intelligence has been the buzzword as of now and people look at it from a sci - fi point of view. Such a viewpoint can lead to unrealistic expectations.

We would love to see voice based interactions along with the current text based model. Maybe our expectations are high, but the technology is well prepared enough and we can definitely hope for the better.


What services does Niki support?

Here are a few services offered by Niki -
Prepaid recharges for all Indian telecom providers.
Postpaid mobile payments.
Major DTH recharges.
Utility bill payments like gas, electricity and water bills.
Datacard recharges.

The service offers you multiple payment options like Debit/credit cards, Netbanking and PayTM Wallet. Niki comes up with various cashback and discount options. The app lets you earn credits for almost all transactions. You can later use these credits for other services.


Finally...

Niki indeed promises a lot of improvements when it comes to a practical solution to your daily tasks. The smaller app size and the ease of use with respect to the interface should be the most sought after feature on the app. If you are interested, go get your download today and share your views on the functionality with us.