How to stay safe with public WiFi

Free Public WiFi has been the most ubiquitous thing you will find almost everywhere. That is indeed quite good for the netizens. It will help you keep in touch with all things you want to. But, it suffers from one major drawback. They are susceptible to hacking attacks. We will make an attempt at exploring the ways to stay safe while using a free public WiFi.


With a boom in the smartphone usage, access to the internet has been one of the primary concerns for most of us. Whenever we roam into a new area, the first thing we look forward to is the free WiFi access at airports or railway stations. They have been everywhere now - be it malls, coffee shops or restaurants. The government too has been taking steps to make India a huge WiFi zone. That is something that should be praised as it would help you keep connected - even on the move. But one should not forget that it brings with it some really devastating disadvantages. How would you stay away and be safe? Let us find the solutions.


How does Public WiFi affect your security?

Well, to begin with - the free public WiFi is vulnerable to hacking attacks. The present generation or the millennials as they are called are more susceptible to hacking attacks because almost all of their work, business and socialising is done online.

Research has indicated that cyber criminals normally run their promotional links based on fitness or diet. Intel Security has gone on record stating that almost 70 percent of the Indian users click on promotional links based on fitness.

The biggest pitfall with the public networks is that they lack authentication. You just need to tap on an icon and you are good to go. At the most, the network will ask you to enter your mobile number. The network will not need you to enter any password as in the case of your home network, or on private WiFi networks. That would mean just about anyone can join the public network and thereby can have access to your information.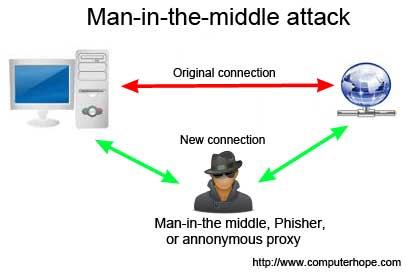 One of the common attacks goes by the name Man In The Middle Attack. The hacker here makes use of a security loophole in the network router and thus positions himself between you and the Internet. So, whatever communication that takes place between you and the Internet is first intercepted by the hacker. He can access all your data such as your financial information, login credentials and almost all of your sensitive data. He can even indulge in Identity Theft.

Another type of hacking attack that can affect a public WiFi is called Sidejacking. Here the Active web session is compromised by accessing or intercepting the user credentials. Such attacks take place on sites that need you enter username and password. Sidejacking is most commonly observed in mail accounts or social networking sites.

Rogue networks is another method used to hack into your details. Hackers will design fake WiFi networks that have their names closely imitating the popular networks. If you do not have a close look at them, you may confuse them with the legitimate networks and fall prey to the hacker's technique of luring you into the fake network.


How to stay safe on a Public WiFi?

Well, we do not want to ask you stay away from the public WiFi services. You can do so by all means. But observe a few DO's and DONT's.


Avoid logging into social networking sites, banking sites or any other sites that need you to enter your passwords or other personal information. There is every possibility of your credentials being captured by the hackers or cyber criminals.


Disable file sharing options while you are on a Public network. Be it on a smartphone or on your laptop, disabling the file sharing option will help you get rid of the cyber attacks. You can re-enable the file sharing options when you are back on your home or private network. That way, hacker will not have access to confidential information.


Keep your firmware always updated. Your device should be running on the latest software. Be it your smartphone or your laptop. Hackers and cyber criminals always try to find the vulnerability and loopholes in your operating system. Device manufacturers always release software updates to fix these loopholes. Keeping your devices updated to the latest version always pays off.


We would advice you to stick to your data plan rather than accessing a public WiFi network. In the eventuality of the need for a public network, use VPN service. That way, your session will be heavily encrypted and the hacker will not be able to hack into your credentials or other sensitive information. There are many good options for using VPN services. If you are on Opera, you can use their Bundled VPN service which is available through the developer version of the browser.


Another safeguarding measure that can help you would be to use Two Factor Authentication. Most of us avoid opting for the two factor authentication because we feel it is quite annoying being time consuming. But would it not be safe than being sorry later?


Use https and SSL as much as possible. Accessing the internet through http involves communicating a lot of data in plain text. Anyone with enough skills ( and bad intention) can easily interpret the data. Using the https mode will render the data being shared encrypted. Likewise, it is wiser to use SSL encryption on the applications that connect to the internet so that the communication is properly encrypted. Most sites switch to https mode automatically. If any site does not do it, you can let it access the internet over https by manually typing it in.


There are many browser extensions that help you safeguard your privacy. These extensions block the ads on the sites you are visiting. They also kill third party scripts and widgets that may send your data to any anonymous destination. But, ensure that you handle those extensions with care. If you are not sure of how to use them, they may break your browsing experience.
Will I be safe if I follow those rules?

Well, that is something that cannot be assured. Free public WiFi is always risky by the very nature of it. Hackers are known to invent new means to hack into your privacy. That is actually the price you are expected to pay to stay interconnected.

But, being a vigilant internet user can be helpful in staying safe. Keep an eye on the activities you conduct on the internet. Those precautions will definitely help you stay safe.


And finally....

Well, your router may have the firewall enabled. But that would not stop others on your network to play evil with you. It is quite easy to pilfer your sensitive information like passwords or banking secrets just by being on the same network as you are. You just need to be safe and it would definitely be good to follow the guidelines to stay safe. If you have any other ideas about how to safeguard your privacy while being on a public WiFi, share your tips here.