Top accessories for your smartphone in 2016

You have just brought a new smartphone. And want to pair it up with some cool accessories. You have plans up your sleeves to make your smartphone more productive than what it is for most of the other users. We have listed a few great accessories for your smartphone.


A smartphone in itself cannot be all powerful. Especially when you have plans to make it super powerful. Or maybe you want to gift something to your tech crazy friend, but do not have enough budget with you. Here we go with a select list of some awesome accessories for your smartphone.


#1. Zoom Lens

A smartphone has doubled up as our camera these days, None of us carries a camera anymore. Gone are the days when we depended on DSLR or those gizmos for our photography needs. Our smartphone have replaced them.

But then, smartphone cameras have one disadvantage in comparison to the DSLRs. They do not offer you the Optical Zoom. Though the smartphone cameras have zoom function, they offer you digital zoom. No matter, how much sophisticated your camera may be, the digital zoom cannot be as effective as optical zoom.

We have always hoped to see the optical zoom feature on our smartphone, and a few manufacturers have toyed with the idea as well. But the results have not been much practical. But we now have the zoom lens accessory that can go with your smartphone.

The Zoom lens accessory provides you 8x zoom along with a tripod. The accessory is priced quite reasonably. You can buy it at a decent price of Rs. 800.

You can get it from the link http://shopo.in/products/2954626


#2. VR Headset

Virtual Reality is the in thing these days. Agreed - there are many high end Virtual Reality headsets available. But, the one we are suggesting you is the less expensive one.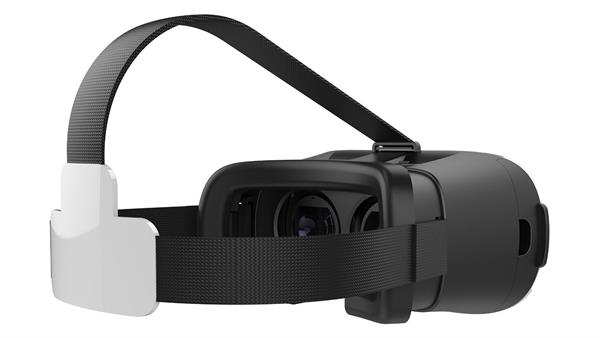 Coolpad VR is one of the cheapest headsets available. You can buy it for a price under Rs. 1000. Coolpad VR is the best option for entry level virtual reality headsets. The Cool VR comes with a Clip Drawer design that provides you an immersive 3D experience. It has 95 to 100 degree viewing angles.

The Cool VR comes equipped with customisable lenses wherein you can have proper focal length so that the headset can be used for prolonged periods of time.

You may buy it from Amazon India for a price of Rs. 999.


#3. Solar Charger

Harvesting solar power has been one of the most sought after concept these days. It could be a little difficult and expensive to make use of solar energy for your entire house. But, for those little devices like smartphone, you can always opt to use it.




The Solar powered chargers have been gradually taking off in India. Though not utterly reliable, you can think of using them a bit. It comes with five output ports. That should be a blessing as you would not need to worry about the connector on your phone.

It has been estimated that the charger has a theoretical life span of 25 years. Buy it and you can proudly flaunt it as you would be doing your bit for the environment!

You can buy the charger from Amazon India for Rs. 349.


4. A charging speaker for your phone

A Bluetooth speaker that can charge your smartphone - astonished? Well, that is exactly what technology has made possible. That too at a comparatively good price should be something your best bet can be.




Zealot has been behind this innovative innovation. They have launched the ZEALOT 4-in1 Waterproof Wireless Portable Bluetooth Speaker. In fact, it is a multi functional accessory that has torch, music, wireless phone, AUX and battery charger included in a single device. The product comes with a premium silicone coating for protection against water and shock. It has an included battery at a capacity of 4000 mAh so that you can use it to charge your smartphone.

You can buy it on Amazon India for just Rs. 1230.


#5. Selfie Flash

Taking selfies has been a craze these days. If you are one of them, this could be a right choice for you. Coming from BlueBall, the accessory proves to be a boon for those who have no flash for their front camera.




The accessory is compatible with iPhone and Android smartphone currently available. It comes with a 16 LED spotlight feature. You will need to install the app iBlaxr to work with the device. The Selfie flash comes with a built in battery and thus will not consume your phone battery for its functioning.

The accessory can plug into your phone via the 3.5 mm audio jack. It is compatible with most of phones from Samsung, LG, HTC, iPhone or One Plus among others.

It can be bought from Amazon India for Rs. 176.


Parting thoughts

Well, the quest for cool accessories for your smartphone does not essentially end with just those five devices. There are many more which are both useful and inexpensive. We have attempted to touch only those which appear innovative in their concept. Available under varied price bands, these cool accessories definitely prove to be a good gift item. If you have a mobile crazy friend or a relative, make them feel special by gifting one of those extraordinary products. If you have any more such products found around you, feel free to share them here in the comments below.