Xiaomi Mi 5 - Best smartphone from MWC 2016?

MWC 2016 is being held and many new smartphones are already revealed. Xiaomi revealed Mi 5 which appears to come with powerful specifications. But Is it the best smartphone from the event? Let's find out.


Xiaomi's Mi is the reason why Xiaomi is still in market. Almost every smartphone is Mi series appeared to be a hot purchase because they were launched with latest technology and hardware specifications present at that time. In recent Mobile World Congress 2016 (MWC) they revealed another member - Xiaomi Mi 5. It will come with updated design as well as latest hardware specifications.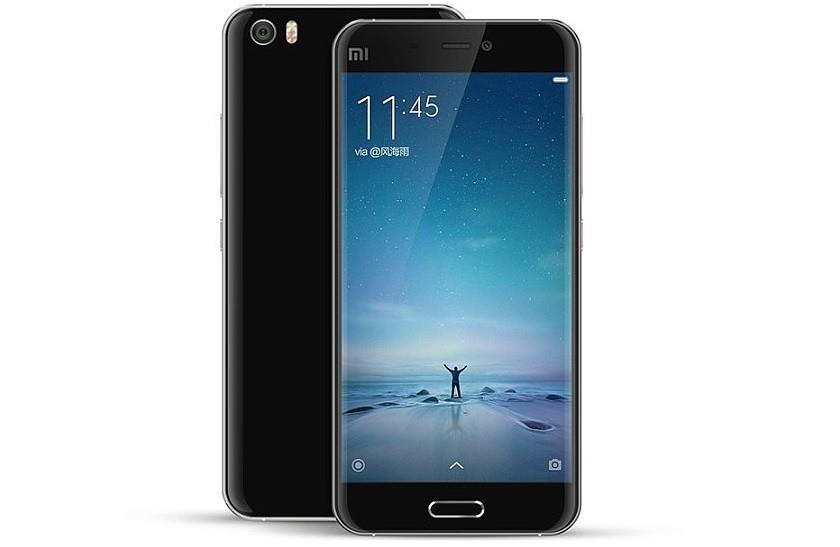 Design

Design and Performance were the two things in Mi series which were praised by everyone and Mi 5 appears to take it to another level. It will come with a metal-glass chassis with a updated design and you can blame it for delayed launch of this smartphone. Mi 5 will come with a mixed design of Apple and Samsung as per experts. It feature a Samsung style menu button whereas you will see a Apple style front-camera. Front-facing earphone appears to be same as Apple as well. But taking these things apart it will feature a very impressive design. You will see edge at the sides of the back which gives better grip while using the smartphone, the same thing which you will be also seeing in Samsung Galaxy S7. At the back you will see glass-panel with traditional camera placing. Speakers are placed at the bottom side of the smartphone which is accompanied by charging port. Looking at the speakers you will find it hard to believe that you are looking at a Xiaomi device because it look pretty similar to iPhone 6 whereas charging port appears to be identical as well. Front-Menu touch button will be replaced with a physical button. Design of this smartphone is plain and precise.


Display

Last year, OnePlus One and Xiaomi Mi 4 were launched. OnePlus One grabbed all the talks because of its powerful hardware specifications but people were still opting for Mi 4 just because of its brilliant display. It is expected that the same thing will happen with Xiaomi Mi 5 as well. Mi 5 will feature a 5.15-inch 1080 x 1920 display with 428 pixels per inch density. Mi 5 will come with a great combination of contrast and brightness. You will not be able to see even a single pixel on the screen. Apart from all these, it is perfect for entertainment purpose and you will be able to use it in bright sunlight as well. You will not see any On-Display feature which appears to be in trend and used in LG G5 and Samsung Galaxy S7.

Samsung Galaxy S7 : - 5.1-inches 1440 x 2560 pixels (577 ppi)
LG G5 : - 5.3-inches 1440 x 2560 pixels (554 ppi)
Xiaomi Mi5 : - 5.15-inches 1080 x 1920 pixels (428 ppi)


Hardware Specification and Storage

Here comes the best part of Xiaomi Mi5. It will feature a Qualcomm Snapdragon 820 Dual-core 1.8 GHz and Dual-Core 1.6 GHz in standard variant as well. As we all know Samsung always ships with Exynos processors in Tier-2 countries which will be a great chance for Xiaomi. Considering India, then the only competition to Mi5 is LG G5 because both of them comes with similar hardware specifications. There will be two-variants of this smartphone based on storage size. Mi 5's 128GB variant will feature 4 GB RAM whereas 32 and 64 GB variant will come with only 3 GB RAM. There will be no memory card slot, so you will have to rely on internal storage only.

Samsung Galaxy S7 : - 32/64 GB and microSD slot up to 200 GB
LG G5 : - 32 GB and microSD slot up to 200 GB
Xiaomi Mi5 : - 32/64/128 GB and no microSD slot


Camera

Xiaomi Mi 5 will come with a 16 MP rear camera and 4 MP front camera. Both of them capture brilliant images but when compared to Samsung's 12 MP and LG G5 dual-camera technology, its picture quality holds no fort. But still if you want a smartphone with decent camera then Mi 5 will perform very well for you. Its front camera is perfect enough for doing video conference or using it for snapping images. Mi 5's rear camera appears to work well even in bright sunlight and will capture decent images in worst conditions as well. Looking at the rear camera your will see a 16 MP camera with Sony sensor. You can capture videos of 2160p and 1080p at 30 frames per second whereas 720p videos will result in 120 fps. Galaxy S7's is much advanced than Mi5 and can capture 720p videos in 240 fps and comes with dual-video recording feature as well which was first seen in Samsung Galaxy S4. As per LG G5's specs you will be able to capture 1080p videos at 60 frames per second. Numbers remain same for 2160 pixels.

Samsung Galaxy S7 : - Front - 5 MP Rear - 12 MP
LG G5 : - Front - 8 MP Rear - 16 MP + 8 MP
Xiaomi Mi5 : - Front - 4 MP Rear - 16 MP


Battery and Charging

Surprisingly, all three smartphones - Samsung Galaxy S7, LG G5 and Xiaomi Mi5 will feature Quick Charge 3.0 technology. Batteries of all of them will juice up to 83% within 30 minutes (as per GSMArena). Xiaomi Mi5 and Samsung Galaxy S7 will feature 3000mAh battery whereas LG G5 will come with a 2800mAh battery size. Batteries of these smartphone will easily back you up for a single day use with mixed usage or 2 days with minimal usage.

Samsung Galaxy S7 : - 3000mAh with Quick Charge 3.0
LG G5 : - 2800mAh with Quick Charge 3.0
Xiaomi Mi5 : - 3000mAh with Quick Charge 3.0


Price

Xiaomi's smartphones always sell with a cheap price tag whereas all the Samsung and LG smartphones come with a premium over other ones. Xiaomi Mi5 is much cheaper than other two smartphones which will definitely make it the best from MWC 2016.

Samsung Galaxy S7 : - Rs. 47,000
LG G5 : - Rs. 49,000
Xiaomi Mi5 : - $264 - Rs. 15,000 approx.

Price of Xiaomi Mi5 makes it a clear winner over two of the other smartphones. It will save your money as well as deliver faster performance.


Final Verdict and Launch Date

Xiaomi Mi 5 is a clear win-win situation. This will be clearly the best smartphone under 20k. You will be able to perform every task to every intent. It will launch in March, 2016 and expected to be available from flash sale.

If you have any doubt or concern about the smartphone then feel free to comment here. I will be more than happy to clear your queries.

Buy Cool Mango Compact Flip Cover for Xiaomi Mi 5 - 100% Premium Faux Leather Flip Case for Xiaomi Mi5 with 360 Degree Stitching, Magnetic Lock, Card Currency Slot (Mocha Brown)
from Amazon