Gionee f103 vs. Asus Zenforce 2 Laser: A full comparative review

Gionee and Asus are both two well-known brands famous for their feature-rich stylish smartphones for mid-budget buyers. Do you find it hard to distinguish among the best models of them? Read more below for the full comparison between their two newest models Gionee f103 and Asus Zenforce 2 Laser, both handsets at the same price range and trendiest features.


The markets are overflowing with low and mid-budget smartphones and the competition among different companies is really high. Both Gionee and Asus have enriched their two newest smartphones f103 and Zenforce 2 Laser respectively with various latest features. We are therefore making an attempt to differentiate between their merits and demerits in detail.


Build and Design: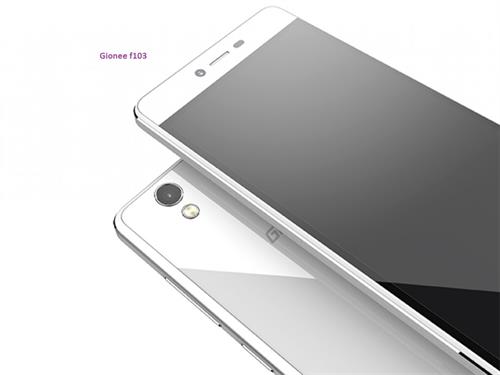 Both the devices come with a sleek stylish look, but the build is slightly different. Asus Zenforce 2 Laser comes with an ergonomic arc design including a physical rear key for clicking selfies, adjusting the volume etc. As the key is exactly in the middle of the back, it is useful for both left and right handed users. Asus has also tweaked their screen to body ratio which is 70% in this model. These features give the handset an uncommon yet handy structure.


Whereas Gionee f103 has a silver metal coating frame which provides a classic sturdy look. Gionee also claims this phone to be a new fashion statement.


Phone dimension and weight:
The dimension of f103 is 143x70.3x7.95mm whereas that of Zenforce 2 Laser is 143.7x 71.5x10.5 mm. This means Gionee f103 is much slimmer (only 7.95mm). Also Gionee f103 weighs about 136.6 gm but Zenforce 2 Laser weighs 140gm. So when talking about slim and lightweight models, Gionee totally wins over Zenforce 2 Laser.


Display:

There is not much difference between these two devices when talking about display. Both the handsets come with 5.0"HD IPS display size (resolution 1280*720). Gionee comes with Dragontrail Display and Asus comes with 10 finger touch and anti-fingerprint technology. However both are appropriate for gaming or watching video so it's a tie between the two.


Performance:
What makes a phone smart is really its performance. Gionee f103 has Quad-Core 1.3 GHz 64 Bit Processor and Asus Zenforce 2 Laser comes with 64-bit 1.2 GHz Qualcomm Snapdragon 410 MSM8916 Quad-Core processor. Both are quite the same and that's not a remarkable difference. Both come with Android Lollipop (version 5.0) and RAM is also same (2 GB), appropriate for seamless gaming. So it's almost a tie in OS and performance issue but Gionee f103 is a bit faster.


Camera:

Gionee f103 has an 8.0 Megapixel primary camera with f/2.2 aperture lens and LED flash. It supports HD video recording also. Many of its camera features are Face Beauty, Panorama (Horizontal), Geo-Tagging, Touch Focus, 20 Snaps In One Click, Pic Note, HDR Mode, Take Anytime, Filters etc.

Asus Zenforce 2 Laser has a 13MP PixelMaster rear camera with f/2.0 lens and zero shutter lag. The camera has Toshiba sensor and dual LED flash. But the mind-boggling thing about its camera is it has laser auto-focus technology. One can get near-instant focus on any object in just 0.3 seconds, even under low light conditions! Now that's a thing a camera-geek would really like.


Asus Zenforce 2 Laser has other cool features too. Its super HDR mode is suitable to take pics under strong backlit conditions. Besides this, the low-light mode allows up to 4x more light into the sensors and it has special pixel merging technology to reduce noise in low light images. All these features make this phone ideal for photography in every condition.

Also Read: Samsung Galaxy J5 and Xiaomi Mi4i - A comparative face off

Both the models come with a 5.0 Megapixel secondary camera.

Clearly Asus Zenforce 2 Laser beats Gionee f103 in terms of camera and photography. Let's see how they compete in other arenas.


Screen Protection:
Gionee f103 has AGC Asahi Dragontrail Glass for the protection of screen and Asus Zenforce 2 Laser has Corning Gorilla Glass 4.0 which is much stronger than its predecessor Gorilla glass 3. This new version of Gorilla claims to be 2 times more drop-damage resistant and 2.5 times increased in retained strength. So Zenforce 2 Laser looks sturdier than Gionee f103.


Memory:
Gionee f103 has 16GB internal memory and it supports external microSD card upto 32 GB. Asus Laser also has 16 GB internal memory but the external one can be extended upto 128 GB via microSD. They both have 2GB RAM. But I have to say 32GB external memory seems a bit insufficient in the era of 4G. Therefore Asus Laser clearly wins this race.


Battery:
A smartphone is of no use when it runs out of battery. And no one likes to plug a smartphone twice a day. Both the models have moderate battery backup. Gionee f103 has 2400 mAh removable battery whereas Asus Laser has 2070 mAh. None of them are up to the mark, but Gionee is much better than Asus Laser in this case. In my opinion both companies should focus on more battery backup otherwise all these cool features would go in vein.


SIM type and connectivity:
Both the models have dual SIM with 4G LTE connectivity. Both of them support the common connectivity features like 3G, Bluetooth, Wi-Fi etc. But Gionee f103 is equipped with Bluetooth 2.0, which is pretty outdated and the transmission rate is slower. Asus Laser has Bluetooth 4.0.


Sensors:
Gioneee f103 is packed with Proximity Sensor, G-Sensor, E-Compass, Motion Sensor, Light Sensor and Asus Zenforce 2 Laser comes with Accelerometer, eCompass, Proximity Sensor, Ambient Light Sensor, Hall Sensor etc. Both fulfill the criteria of standard sensors.


User Interface:
F103 comes with Amigo 3.0 UI and Zenforce 2 Laser comes with ZenUI. Both of them have their own security, display, protection settings and user experience will vary accordingly.


Colours and Availability:
Gionee f103 is presently available in three colours--pearl white, dawn white and black. Asus Zenforce 2 Laser is available in black and red. Both have the same price for now, which is Rs. 9999.


Verdict:

Each handset has some cool features unique to its brand. Therefore it's not easy to compare between two models of different brands. Here in this article both the handsets have pretty close specifications in some areas, and their price is also same. If someone is keen on photo shooting, then Asus Zenforce 2 Laser would be definitely better for him as it has greater camera specs. If someone wants a classic metal look, then Gionee would be appropriate for him. After overall judgment, it is seen that Asus laser is better in camera, external memory, screen protection and Gionee leads in battery, has a bit faster processor and has more slim and light build. Therefore it is upon the buyer to decide which things he or she wants to focus on.