Yu Yureka Plus and Lenovo K3 Note - Which is better?

Lenovo K3 Note had so far been the best value for money device in sub 10K price band. The competition has got tougher for it with the arrival of the third baby from Yu Televentures - Yu Yureka Plus. How do the two phones compare with each other? Let us try to find out.


Lenovo K3 Note has earned the accolades of being the best buy in the sub 10K segment. It has sold a record number of 47,000 devices in just five seconds in its first flash sale. Now with the arrival of Yureka Plus, the dominance is at stake. Sharing the almost similar specifications on paper, how do these two rivals compete with each other? We will make an attempt to understand this on the basis of a few key aspects.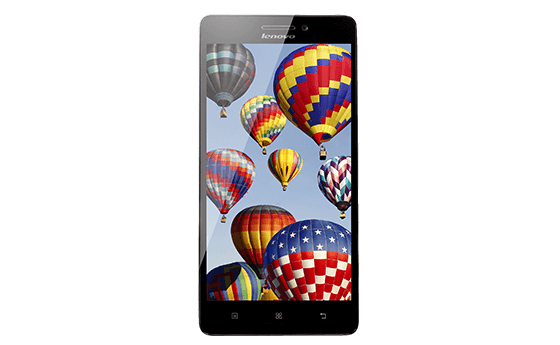 Design and Display
Both Lenovo K3 Note and Yureka Plus share almost similar dimensions. Lenovo smartphone measures 152.6 x 76.2 x 8 mm, while the figures for Yureka Plus are 154.8 x 78 x 6-8.5 mm. Obviously Yureka Plus is taller, wider and thicker than its competitor. K3 Note weighs 150 grams. Micromax has not come up with the details of weight for Yureka Plus but we can safely assume that it weighs the same as its elder brother, the original Yureka at 155 grams.
Look wise, Yureka Plus comes with a rubberised back panel. Lenovo K3 Note has a good looking back panel which gives it a premium look. Power key and volume rockers offer good tactile feed back on both of them. Micro USB port on the K3 Note is on top which seems a bit awkward. Yureka Plus has the port at the bottom.
The two competitors have a 5.5 inch full HD IPS display dominating the front side. Both of them have full HD resolution of 1920x1080. Yureka Plus has an upper edge in terms of screen protection. It has Gorilla Glass 3 scratch resistance, while Lenovo K3 Note lacks any kind of screen protection.

Also See: Lenovo K3 Note review—A Killer Smartphone in totally affordable price
Navigation keys on Yureka Plus are backlit. Lenovo lacks this feature. Being IPS displays, both the phones offer good viewing angles and better outdoor visibility. One difference here though - colors on Yureka Plus look a bit warmer with a pink tinge. The K3 Note has a better color reproduction compared to the Yureka Plus.
Lenovo K3 Note comes in yellow, black and white color variants while you get only two color options in Yureka Plus- Alabaster White and Moonstone Grey.


Hardware
Lenovo K3 Note is powered by MediaTek MT6752 octacore processor at a clock speed of 1.7 GHz. The Yureka Plus employs Qualcomm Snapdragon 615 Octacore processor at a clock speed of 1.5 GHz just like the predecessor. Both the processors are have 64 bit architecture support and thus offer you a better RAM management and enhanced performance. It may be noted here that the Snapdragon 615 processor has drawn flak for the heat issues. However, with the new Xolo Black using the same processor has claimed to have fixed the issue, we may hope to see it fixed on Yureka Plus as well.
Graphics on the Lenovo K3 Note are handled by MALI T760 GPU while Yureka Plus employs the ever trusted Adreno 405. Other hardware features remain identical on the rival phones. Both of them come with 16 GB internal memory and 2 GB of RAM. Yureka Plus excels in expandable memory option which supports up to 128 GB. Lenovo K3 Note supports memory expansion upto 32 GB.


Camera
Once again, both the devices share the specifications. Both of them come with a 13 MP rear camera. The one on Lenovo K3 Note comes with f2.0 aperture while Yureka Plus offers a wider f2.2 aperture. Yureka Plus offers better field of view. The images on K3 Note appear a bit more clearer and sharper than on Yureka Plus. But since Yureka Plus is yet to be available to users at large, it may be too early to make any comments in this regard. We may need to wait till the user reviews are available.
There is a 5 MP front snapper on both the phones. Both phones have full HD recording capabilities at 1080p.


Software
This would be one of the major deciding points for a normal user. Lenovo K3 Note runs on Android Lollipop 5.0 with customization by VibeUI. The UI is leaner and devoid of anything fancy. It has no app drawer and the apps are spread across the homescreens. This may be a welcome feature for those coming Android way for the first time.
Yureka Plus runs on the most sought after Cyanogen OS 12. Cyanogen is the highly customizable OS. There is practically nothing you will not be able to customize on it. The look and feel on the OS is too close to stock Android. Though it may not make any difference to average user, for advanced users it would be an asset.


Other features
K3 Note has battery capacity of 3000 mAh. It offers standard talktime of 36 hours and 750 hours of standby time. Yureka Plus supports 8 hours talktime and 210 hours of standby time. The Lenovo K3 Note excels in terms of massive battery backup.
Lenovo K3 Note has better connectivity features in terms of Bluetooth as it supports version 4.1 while Yureka Plus supports Bluetooth 4.0. Other connectivity features like WiFi, GPS, FM Radio, microUSB and 4G compatibility remain identical across the competitors.


Price and availability
The Lenovo K3 Note is priced at Rs. 9999. As said earlier, it registered an unprecedented sale of 47000 units within a few seconds. Exclusively available on Flipkart, the device has now gone out of stock. Registrations for the second flash sale are currently underway. The sale opens on 29th July, at 2 pm.
Yureka Plus will go for its first flash sale on 24th July. It has been priced at the same price of Rs. 9999 exclusively on Amazon India. Registrations have ended for the first sale. Second flash sale will go live on 30th July at 2 pm. Fresh registrations for the second sale are now on.


Wrap Up
With the matching specification sheet, the devices are supposed to face hard competition among them. Lenovo K3 Note has a slightly better edge with its better processing power and better battery back up. On the other hand, the great customisations offered by Yureka Plus may tilt the scales in its favour as well. Those who wish to opt for Yureka Plus would better wait a couple of days till user reviews come up with respect to the heating issues.