Best PC games of 2014: PC games that you should try

Just like any other year, there were truckload of games released for PC in 2014. After all, PC has been, and will be in foreseeable future, an indie darling. But which games were worth playing on PC? Let's find out below.


Introduction

2014 was not a very good year for games to be candid with you. It was not really great as so many games that were supposed to be released this year, were delayed to 2015. That's why 2015 feels like the year when the life-cycle for current-gen consoles will finally start. While there were certainly lesser games, it doesn't means that there was a dearth in the quality by any means. Nope, there was a plethora of great games, especially PC games released in 2014 that you should definitely play, if you haven't tried them out already.


Far Cry 4

Ubisoft is normally very ignorant about the PC market. They don't care what we think about them or how desperately we want a good game for our platform when consoles are getting a solid version. They promise big things like they are going to create the best version for PC, but almost all the time, they fail to deliver upon them. It turns out, all that is just a marketing campaign and that's all. That's why most of their PC games are so bad that they're not even worth talking about. Take Assassins Creed series or Watch Dogs for example. Those games are the epitome of what's wrong with Ubisoft. Why do you promise a good game when you can't deliver upon them? It's unethical and questionable approach should be brought into everyone's attention as soon as possible.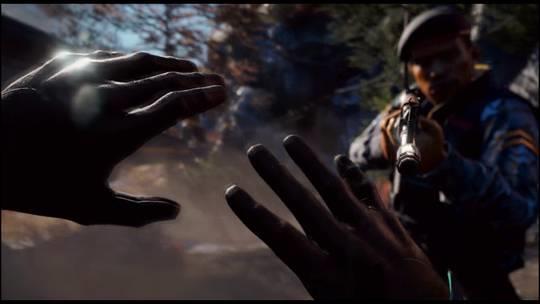 What's surprising is that there is a series called Far Cry, which is developed and published by Ubisoft, and it's as good a PC game as you'll ever play! We were skeptical about it when Far Cry 4 released back in the end of 2014, but it turned out to be one of the best PC optimized game of 2014. Quite a surprise there, isn't it?


Dragon age: Inquisition

Dragon Age Inquisition was honestly a surprise here as we were expecting it to be just another RPG with not much to do. After all, this is what we have been getting from EA and Bioware lately. But the latest creation from this studio has blown us away by its sheer depth and quality. You would not be expecting much going into this game, but you'll come out immensely satisfied. The sea of endless content will keep you busy at least for a good couple of weeks. There is no doubt about it. You are not going to have to worry about a lot in terms of dialogue option as they are clearly defined everywhere in this game. Most of the options need you to pick from one of the few dialogues, each of which may lead you to a totally new and unexplored reason, so choose wisely, as it will determine your gameplay experience.

Your character's fate is in your hands. The game can turn out to be either pretty pleasant or sour, depending on your choices. If you choose to take the evil and vaguer path, you are going to die more frequently than you would normally.

In short, it's a gameplay experience you can't afford to miss out on at any cost, especially if you are playing this game on a PC. They have put a lot of effort in this game to optimize it for our beloved platform, as evident from the smooth and seamless gameplay sessions. I am yet to experience any sort of lag of crash despite being more than 75 hours in this game. That's the beauty of Dragon Age: Inquisition. And there is no dearth of it.


Titanfall

Titanfall the MMOFPS developed by the guys at Respawn Studio and published by EA, is bit of an anomaly here. It's a game where you are given a mission to destroy as many of opponent's bots as possible within a given frame of time. Yes, you go one on one with other players too, but those occurrences will be rare. The entire focus of this game is on mechs and bots. You have to either defend them or annihilate them, depending on the mode you choose in the beginning. There are mechs all around in the city. All you need to do is to either steer clear of them if you are looking to avoid combat, or go all guns blazing and engage them on sight, if you are looking to have a blast. You clearly have a choice of gameplay here.

Granted, there is not much to do for those who'd love to play this game offline, there is still a mode for you to indulge in. I should again remind you that it's no fun to play this game in single player mode without your friends. So if you are looking to get this game, make sure that there are some friends with you who'd also get it, otherwise it's not going to be a lot of fun, I am afraid.


Conclusion

The above games should be more than enough for you to spend some time with until more PC games start rolling out this year. But if you are adamant on exploring more amazing PC games, you should check out 'Steam', the ultimate portal for games and software. There used to be only games at Steam, but Valve has listened to us and added some software as well. Now you can buy games as well software for dirt cheap on that portal. Have any questions? Feel free to comment below and I will be happy to answer them

Read Top 5 free Flash Games in 2015 - Best Browser Games to Play