Health and Nutrition Apps: How far are they helpful?

Apps Apps Apps! We all are leading our lives through them. Now we can also be healthier with the help of several Health & Nutrition Apps available on App stores. But is it all a bed of roses when we use them? Or we are allowing some unwanted issues creeping down in our lives. Check out how far they are helpful.


What are Health and Nutrition Apps
Many new Health apps are now up and running on the mobiles for everyone, which claim to guide the user to a healthier and nutritious life style. But before we start depending on it, let us have a look at these apps and get an idea about what exactly these apps can do for you and how?




There are some health apps available in the stores which can track calories burned, steps climbed, sleeping hours, and even has a field to update what you are eating. Some apps also give you a graph of the data taken on the individual nutrients working over time. These Graphing information tracks the route of a single nutrient, for say sodium, which might be a quite useful way to know whether you're having it too much or just a little of it.

In addition to all these, there are some advanced apps that also provide a sort of "prescriptive" information about your health which keeps giving you advice on what is required to be done to be healthier, while most of the health apps would come up with only descriptive information, like putting your stats in sentences.


The Challenges:
But a coin always has two sides. So it isn't the truth that such apps are going all well with their claims. These apps do have some big challenges and they are as follows:


Converting Stats into Accurate and Reliable Advises
It is all evident and obvious that giving wrong advices to people could take dangerous turns, and finally would cause people to distrust the app, even though the app proved to be right in most of the cases. So one of the biggest challenges for the developers right now is to convert the stats into an extremely high level of accurate and reliable insights and advises.


Aggregating Data
Another big challenge for the aggregation Apps is that, it always becomes a hard task to gather the accurate nutrition data, as in general users always tend to forget entering the information manually regarding what they ate, when and how much. So even though the user is able to find the correlations between what he has eaten and what were his activities, he would have to remember entering the food intake information every time he takes, and would have to continue this practice most likely for several weeks and longer.

For example, if a user gets data about his caffeine intake and his sleeping hours, he would habitually begin to correlate both the caffeine and sleep. But in the real picture that would require the information to be included that whenever he is taking coffee, he has to go to the app and inform it as well. So if that information feed suffer from lacks, the report he would be receiving from the apps would be inaccurate and the user at the end point would be misinformed and misguided.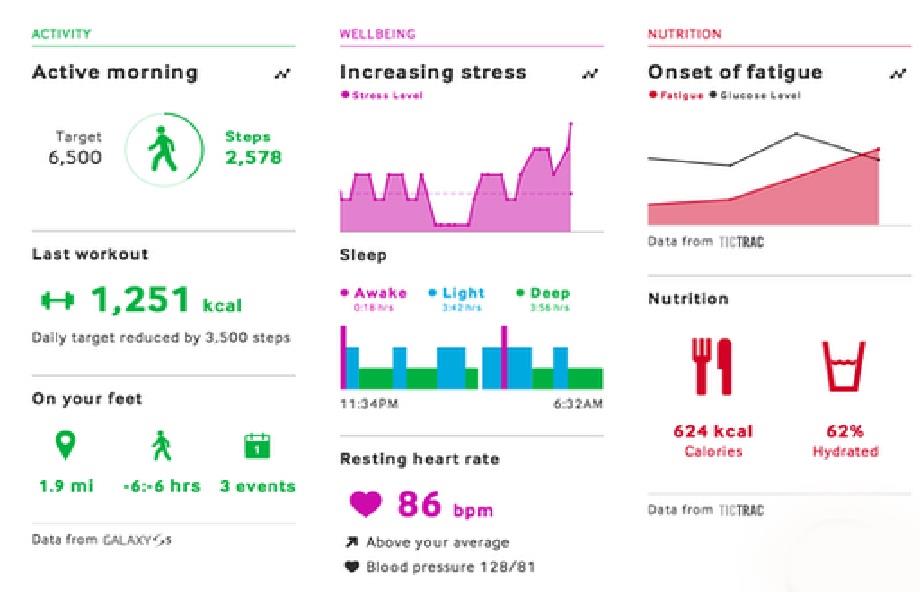 General Challenges for the Mobile App Users
Users who are accessing the Health and Nutrition Apps through Mobile devices, smartphones and tablets too are exposed to a series of challenges. As these devices are ideal tracking tools, because of their Internet- and geo-location-enabled features, people would carry them throughout the day and their location can be tracked wherever they go, these apps turn this opportunity into great consumer benefits. So through today's high end advertising system, they could be driven into wrong path of consumerism, and be instigated to buy health products which may not be in reality a healthy thing for the user.


Privacy Issues
Till date the mobile applications ecosystem is by and large not regulated. This becomes a particular concern especially with the health and fitness apps, which would keep collecting both the demographic and even medical or medical-like information. We need to be aware of the fact that none of these data would be covering the existing regulations that can protect the privacy and security issue of these personal health information. Rather it would even expose whatever protections the developer has put in as the app's privacy policy efforts if at all there is one. Moreover, many health and fitness apps would encourage and allow users to share what they might consider as sensitive information via the social media sites. Once this information is shared in public one will have little or no control at all on it.

There are many health and fitness apps that collect a great deal of personal information. These apps may ask the users to share their name, age, gender, height, weight, email address, and photo. They may also go deep into more lifestyle information like the user's food consumption habits and exercise routine. Once they know that much information about you, your regular life can be intimidated in many ways.


How it Goes
Any Mobile application, especially those apps which you download for free, are dependent on advertising to make their money. In most of the cases they go for sharing all personally identifiable information with the advertisers, allowing the ad networks to track the users. Hence mostly all the applications would be sending de-identified (non-personal) data regarding how the users are using an application to the data analytics services. Now, if an application can collect an user's UDID (universal device ID) or can embed a unique ID in the specific application the user has downloaded, then the de-identified analytics data could be easily tracked back to the user personally.


Security Issues
Most of the mobile applications would have poor security policies. Although they might have a privacy policy saying that they protect the privacy and confidentiality of the user's information, it happens more often than expected, that they transfer them as unencrypted and to the insecure network connections like HTTP, rather than the HTTPS. Thus it makes it possible that they might also transfer every bit of information including an user's disease or their search terms for pharmaceutical products. This can become a sensitive issue for those users who have sexually transmitted diseases or those who are in treatment with anti-psychotic drugs or other socially unacceptable diseases as that would be clearly visible by anyone whoever are connected to the network.


The Verdict
But even with all these challenges, one can utilize the benefits of Health and Nutrition Apps to improve one's lifestyle. The unchallenged good that it does to people, is making them aware and conscious about their food habits, controlling their greed by throwing a challenge to their willpower and in the process increases it. If used with intelligence and discretion, one can continue to be on the right track without getting trapped by others' business interests.