Cool and Useful web browsers for Windows 7

Most of us use Google Chrome and Mozilla Firefox as default web browsers in our desktops of Windows 7. But, do you know that there are other cool web browsers for Windows 7? This article will introduce you some of them.


Web Browsers are used to access web pages that may exist of intranet or internet. If we want to search for latest news, reviews of a product or movies and anything, we just enter the address of the website and the browser takes us to the destination webpage in just few seconds. So, web browsers play a crucial role in our life of information technology.
Apart from Google Chrome, Netscape Navigator, Safari, Opera and Mozilla Firefox, there are many other alternative web browsers which we can use in our Windows 7 Desktops. If you are person looking for such stuff, then you are reading the right article.


Here are some cool web browsers for Windows 7:
QtWeb:
It has the basic functionality of ad filtering and it is the default feature of this web browser. It is developed by LSoft Technologies and LogicWare combined. It is fast in browsing and maintains the security of data. It allows private browsing. Many keyboard shortcuts are integrated with this web browser and provides you clean browsing without exposing you to any kind of malware. To run this web browser, no additional installation is required. You can run it directly from CD/DVD or USB.


Official website to download:http://www.qtweb.net/


Green Browser:
It provides you a feature which is not present in any browser. It allows you to save pages as a group. If you find similar pages which belong to a group of education or sports, you can group those pages as a single group. It also allows you to change the background of each page as you like. It provides you the best Page Manager. It comes with the default ad filtering feature. Users can configure this browser as they want and is based on the core functionalities of Internet Explorer.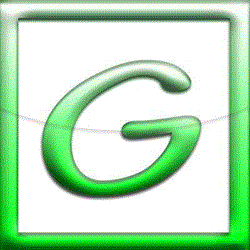 Official website to download:http://www.morequick.com/Download.htm


Dooble:
It is integrated with the easy to use download manager. It is a multi platform web browser and gives you easy access to file manager. You can create, modify and delete folders as needed. It also gives you the support of FTP Browser by providing the details of connection and contents of all directories. It is not less than any browser in present days and gives you the most basic as well as advanced options. It has been developed with an aim of giving you the good experience of browsing.


Official Website to download:http://dooble.sourceforge.net/


Pale Moon web browser:
This can be said as the next generation of Mozilla Firefox. It has all features of Mozilla Firefox along with some additional features like PDF Viewer within it and WebRTC. It provides computing of 64 bit. Scrolling and status bar are totally customizable. You can play with it as you want and customize it in a way to give an attractive look to your desktop. It provides you with latest themes and extensions of Firefox and it also includes parental controls which are much needed in present days' browsers for safe browsing.


Official Website to download:http://www.palemoon.org/


Slim Browser:
It is designed based on the Microsoft Layout. It comes along with YouTube video downloader and utilities which are used to scan viruses online. It is integrated with Facebook and offers in-window language translation of web pages like Google Chrome.


Official Website to download:http://www.slimbrowser.net/en/

So, apart from normal web browsers which we use daily, one can give a try to these cool web browsers to experience browsing in a different way.