Interview of M Azharuddin from SEOAuthorityLab on SEO After 2014 & Beyond

An inspiring interview of M Azharuddin – Founder & Chief Editor of SEOAuthorityLab.com. The only resource on the web that strives to prove topical and micro topical authority in SEO with verifiable references much like Wikipedia.


You are known for your unique blog SEOAuthorityLab, please tell us more about yourself and how did you started?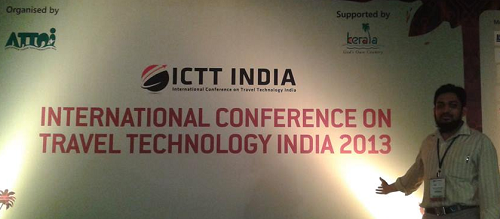 Dear Zaheer, let me thank you for having me at one of my favorite blogs Techulator.
And I am glad to deliver my best in this interview. I am M Azharuddin, a computer science graduate. My passion for search engines drove me to SEOAuthorityLab.com. I do lot of research and experimental stuff in the SEO space. I manage various experiments on over 10 blogs and sites, one of which is mypnrstatuscheck.in where I am going to experiment the potential of a single page website to dominate the search, you may think of it as micro niche site but it's far more than a micro niche site. The site basically has only one function which is checking PNR status and some content around PNR status, how to check PNR status, status codes, etc. I will share more on this in next questions.

For those who don't know SEOAuthorityLab, let me share you the mission of it. While searching for information on various topics in SEO, often I see, many controversies on the conclusions. That leaves ambiguity for the upcoming SEOs. There is no proper place to validate and finalize the verdict on micro topics in SEO. That is where SEOAuthorityLab takes control and conclude the topics based on verifiable references much like Wikipedia.

So, as a blogger of SEOAuthorityLab, I may post some stuff on the SEO, but it will say, "This article need references" until it gets verifiable reference on the problem that particular post dealing with. And for verification purpose, currently we use information on Google's webmaster guidelines and Mattcutts blog. But some topics which don't have any references on the main authority sites then the secondary verifiable resources would be proven experiments on the topic.

That's a great job!! What is your most important experiment by the way and what you would like to share with us?

My favorite experiment was to prove that "Quality Wins Over Quantity". This is easy to say and hard to prove. The experiment titled as "Experiment-30". The experiment details (like website, keywords, traffic, backlinks, etc) were not released anywhere on the web. This is the first place where I had talked about it.

The reason for naming it as Experiement-30 – The challenge in this experiment is to build only 30 backlinks over a period of 3 months and make them as much authoritative as possible. Meaning is that those 30 links should satisfy all the factors of a quality backlink, example: backlink page quality, domain quality, traffic, backlinks, On Page factors, social signals, natural citation flow, etc.

Still, links are backbone for rankings. So what type of link building you would suggest after 2014 & beyond

That's a good question. Yes, I do agree that still, links are essential for ranking which was confirmed by Matt Cutts. Links has many years to go, because we have tried tested rankings without links and results were turned worst, he added.

My link building plan would stick to exceptional quality guest posts on high authority relevant blogs and engaging in high authority niche communities, when I say community, it includes forums, blog comments, question and answers.

Apart from these, dig deeper into your competitor links and imitate natural links. Never tempt for medium to low quality links. Also monitor your latest backlink in webmaster tools and disavow spam/low quality links.