How to configure 3G in Chromebook using SIM cards

In this article you can find tutorial about using SIM card in Chromebook to access 3G network. I have give tutorial for Verizon 3G as well as other SIM cards. You can also get information about enabling the roaming option.


3G in Chromebook

Few Chromebooks have SIM card slot and it is used for 3G networking. You can use SIM card from any service provider. However the default service provider is Verizon in USA. You can use this service in other countries too by tweaking the settings.


Using Verizon 3G in Chromebook

As I told before Verizon is the default service provider for Chromebook in US. To use Verizon 3G follow the below steps.

1. Click the network icon. It will be in the top-right corner of your screen.
2. You will get an option to 'Enable Mobile Data'. Click on it.
3. Once the mobile data gets activated you can see 'Activate Verizon Wireless' in the drop down menu.
4. Then hit enter button by placing the cursor in the search bar. You will reach the activation page. Provide appropriate data in the page.
5. In the next page you will be asked to select the plan. You can select the plan of your choice.
6. Enter your personal information and verify your email address.
7. Then you will be asked for credit card information for bill payment.
8. Check the agree box and click submit order button.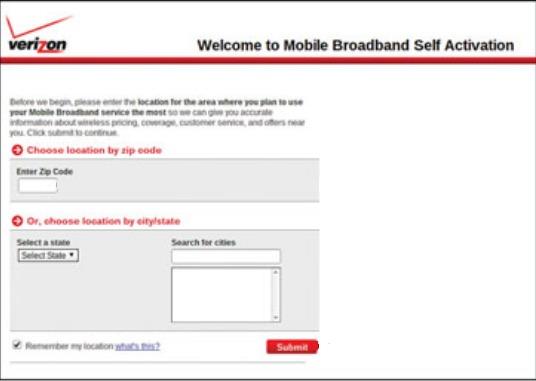 After you complete this steps you account gets activated. Now you can access 3G from Verizon network.


Using other SIM card to connect 3G

To use 3G from other SIM you need to set the carrier to generic from Verizon.

1. Sign-in to you Google account and open terminal(Ctrl+Alt+T).
2. Enter the command modem_set_carrier Generic UMTS in the terminal window.
3. To close the terminal enter the command exit.
4. Restart your Chromebook to apply the settings.
5. In network you can see the SIM carrier gets listed in the drop down menu. Select the carrier and to access 3G connectivity.

You can again change your carrier to Verizon by entering the command modem_set_carrier Verizon
Wireless in the terminal.


Monitoring 3G data usage

You can monitor your 3G data usage while using Verizon 3G. Click the network icon and in the Verizon wireless drop-down menu you can see the remaining data. You will also get automatic notification when you have less than 50 MB 3G data. I don't know whether you can monitor the data usage of other carriers.


Activate roaming

By default the roaming will be disabled. You can enable it from the settings. Click on the wrench button and select settings. In settings, click on the internet tab. Under general you can find the 'Allow mobile data roaming'. Check the box to activate roaming.

Read Reviewing the Google Chromebook